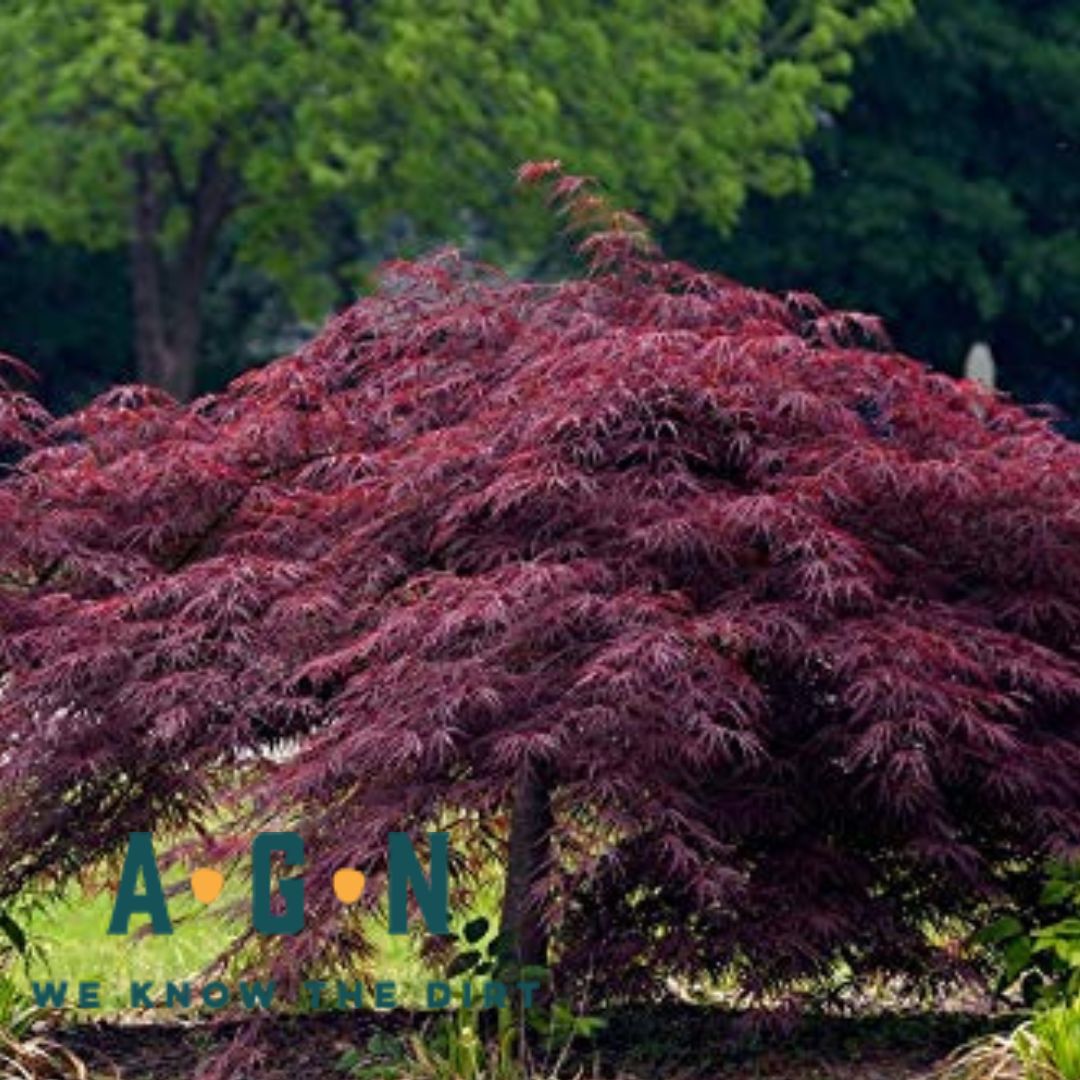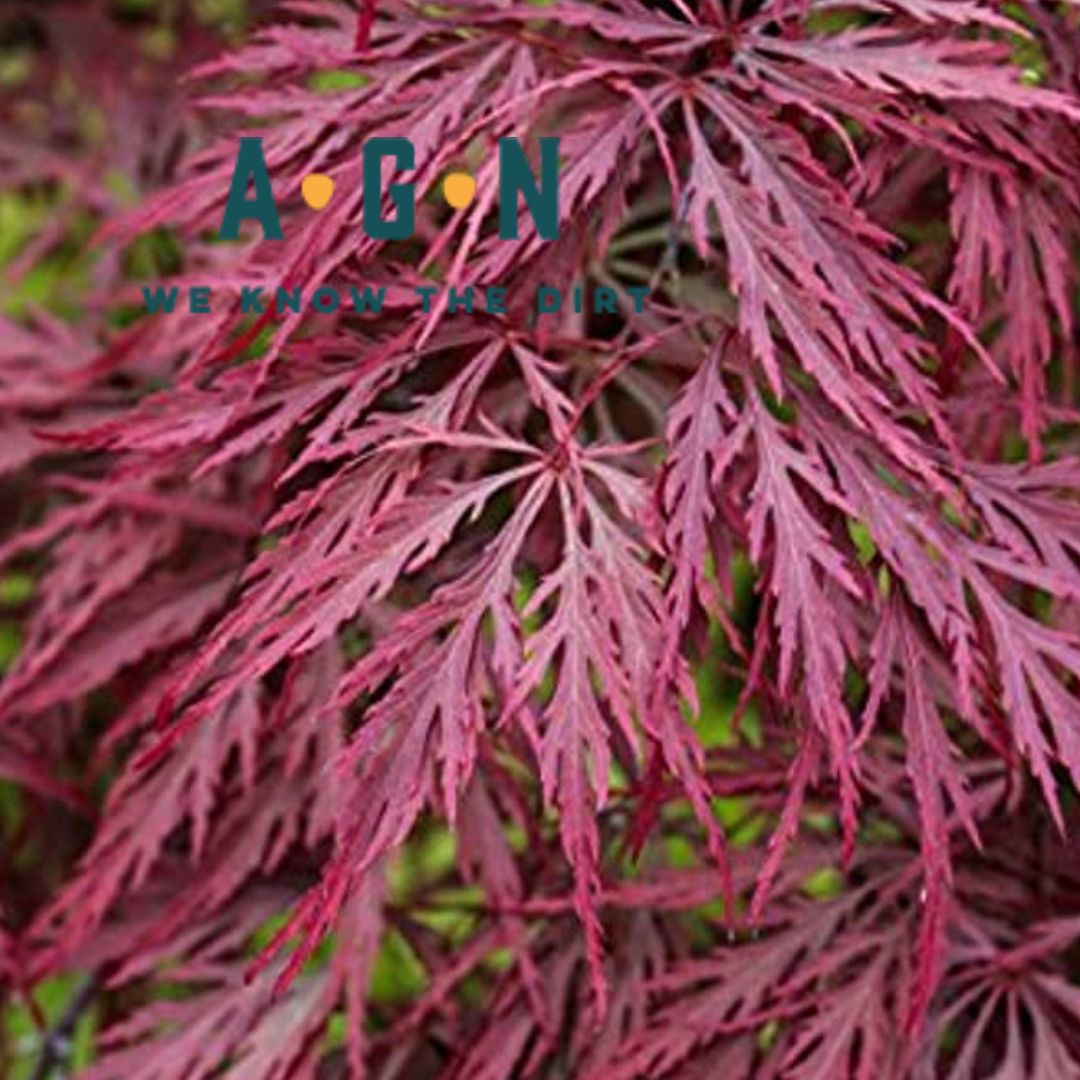 Crimson Queen Japanese Maple
The Crimson Queen Japanese maple tree, a variation of standard Japanese maples, is one of the prettiest of the dwarf trees available. Not only is it beautiful in the spring and summer, but it also has amazing fall foliage as the maple keeps its bright-red leaves, and the cascading habit offers some winter interest. The typical tree is about 10 feet tall, compared to other types of maples that can be up to 100 feet. Therefore, the Crimson Queen will fit into tighter spaces than other types of maple trees can. Additionally, Crimson Queen is one of those sought-after plants that will grow under black walnuts. It likes partial to full, sandy, loamy, moist but well-drained soil.

While we work hard to maintain updated pictures of the plant items that we carry, please keep in mind, however, that these are images and that the plant product that you receive may not be exactly the same. If you are not happy with the product that you receive, please notify us immediately (within 24 hours) so that we can work with you to ensure satisfaction.