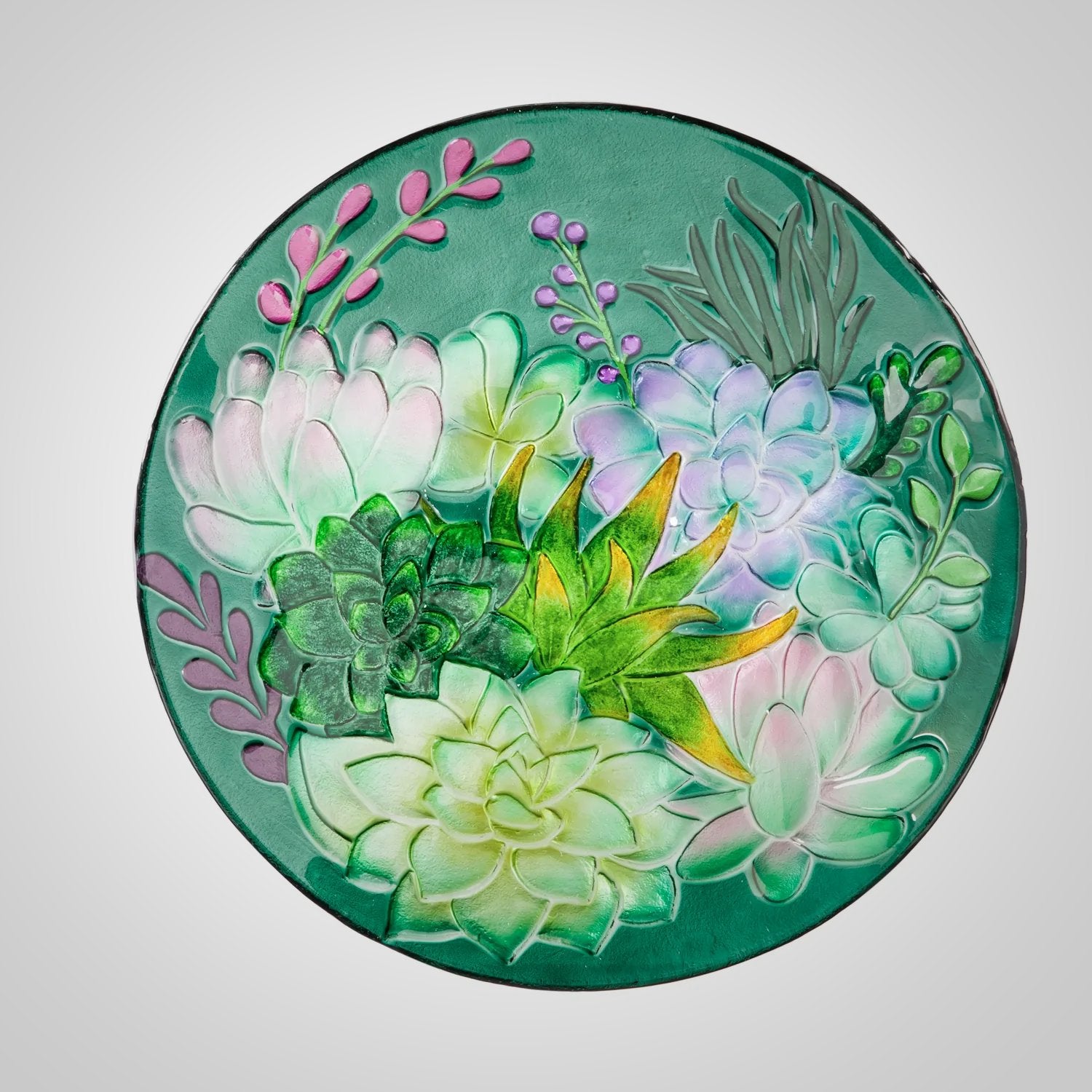 Glass Bird Bath, Succulent
Elevate your outdoor space with this unique succulent-shaped birdbath that is sure to bring some personality to your spring and summer decor. The hand-painted design, along with the embossed texture, gives this quality piece a truly artisanal and handcrafted feel. This versatile piece can also be used as a bird feeder. Made of high-quality glass, the birdbath holds up to 64 fluid ounces and can be enjoyed season after season, thanks to its durable construction. Perfect for attracting birds from near and far, we recommend bringing this gorgeous garden accent indoors during harsh weather. Stand sold separately.
Measures 18"W x 2.36"H x 18"D. This Hand Painted and Embossed Shaped Bird Bath will attract feathered friends to your outdoor space.
This birdbath features a unique floral shape with hand-painted details.
Made of high quality glass for durability. Holds approx. 64 fl oz.
Recommended to bring indoors during cold winter weather.
Can also be used as a bird feeder. Bird bath stand not included.