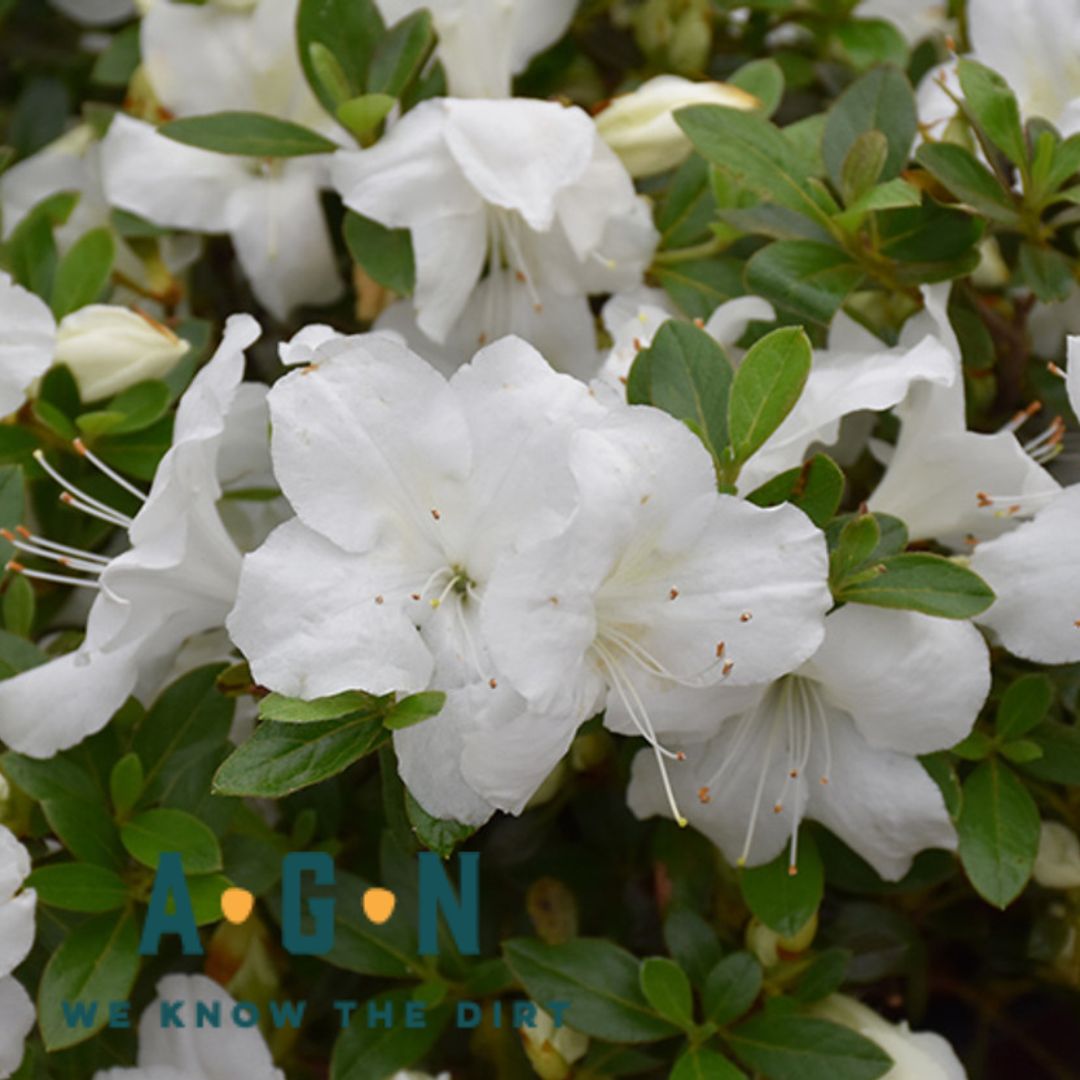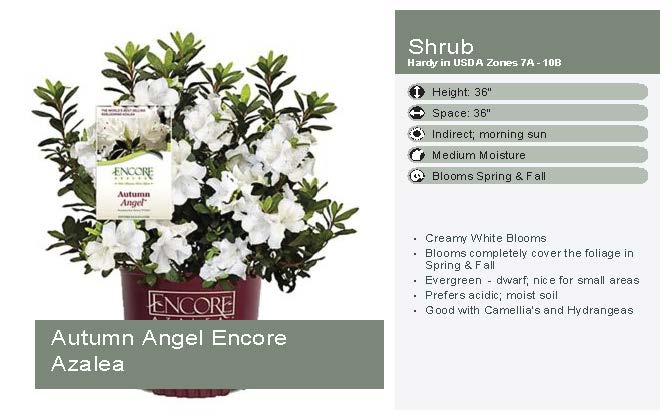 Autumn Angel Azalea
Offering a snowstorm of bright white three inch blooms, from spring right through autumn. Angel is really a pretty shrub with her volume of blooms against the dark green evergreen foliage. At maturity, Angel gets about 3 feet x 3 feet.



It's important to fertilize Azaleas each spring with a good evergreen fertilizer (if evergreen variety). We recommend using Fertilome Azalea/Evergreen Systemic Fertilizer immediately following flowering season.


 *Item not available for shipping. In-store pick up only.



While we work hard to maintain updated pictures of the plant items that we carry, please keep in mind, however, that these are images and that the plant product that you receive may not be exactly the same. If you are not happy with the product that you receive, please notify us immediately (within 24 hours) so that we can work with you to ensure satisfaction.