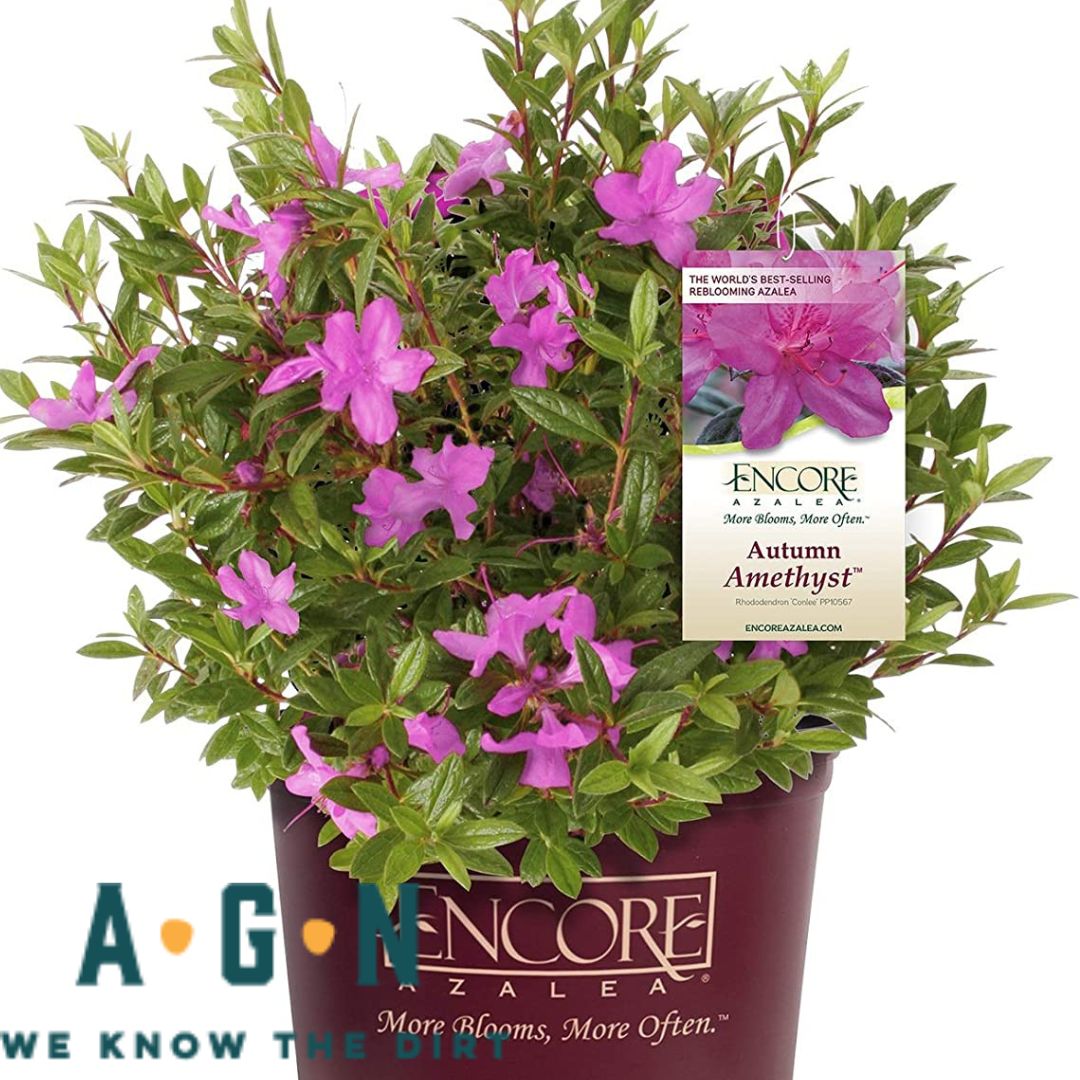 Autumn Amethyst Encore Azalea
Autumn Amethyst Encore Azalea provides year-round interest in the landscape with its deep pinkish-purple blooms. It's dark green evergreen foliage that takes on a stunning purple in the winter. The all-star shrub is a fan favorite for it blooms in spring, summer and fall!
The Autumn Amethyst is known to be one of the best Encore Azaleas. The Amethyst is one of the most cold-hardy Encore® Azaleas and reaches 4 feet in height and width. Boasting a medium growth rate, this repeat bloomer makes a great foundation plant. This new variety possesses a unique blooming time and is superior in development.
*For in store sale only - 3 gallon shrubs cannot be shipped.
While we work hard to maintain updated pictures of the plant items that we carry, please keep in mind, however, that these are images and that the plant product that you receive may not be exactly the same. If you are not happy with the product that you receive, please notify us immediately (within 24 hours) so that we can work with you to ensure satisfaction.