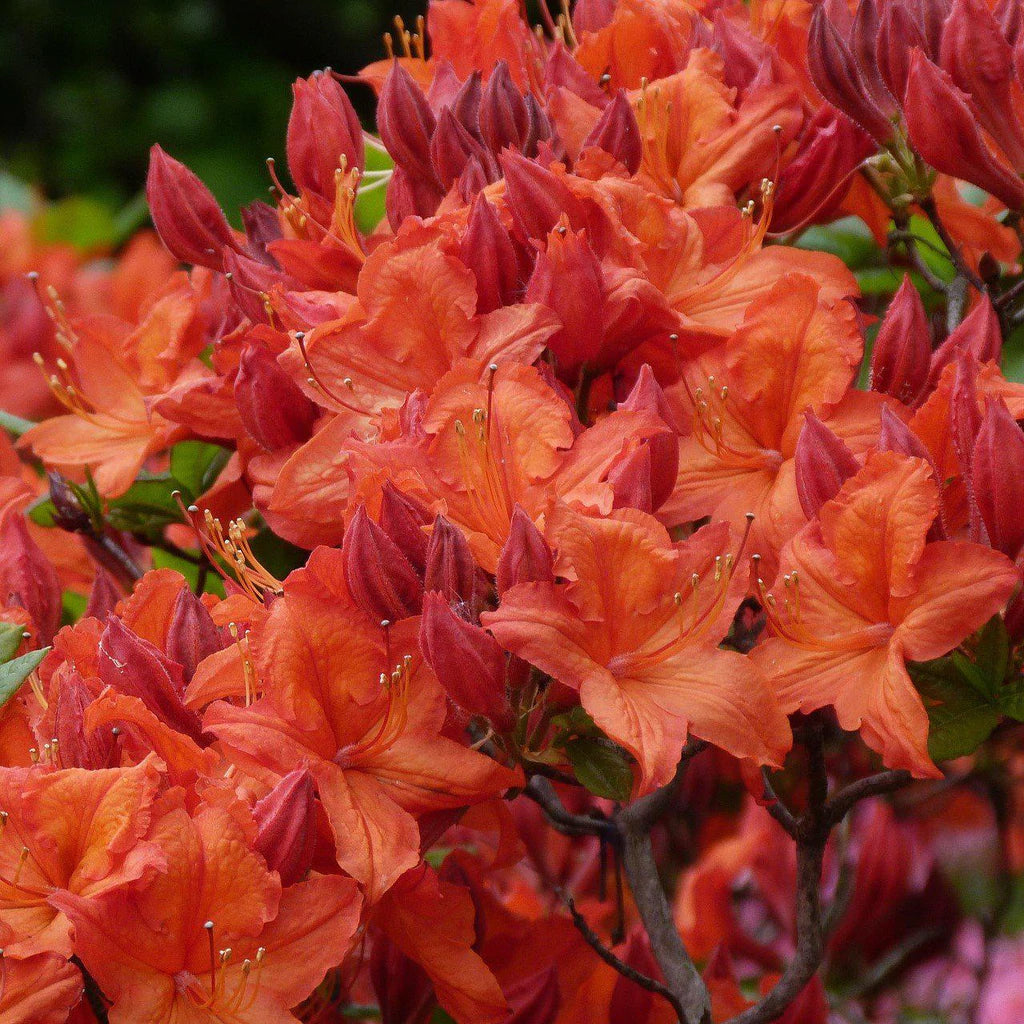 Mooshatanio Native Azalea
Named after a north American native Indian princess in the song by Jimmy Driftwood, 'Mooshatanio' is a choice, rare selection of our native Florida Flame Azalea, Rhododendron austrinum. This beauty will dominate the landscape with an absolutely breathtaking and abundant display of dark red buds that open to brilliant orange-red flowers in large ball trusses that exude a wonderful honeysuckle-like sweet fragrance in the garden. The pistil and stamens extend well beyond the mouth of the flower in a graceful upward curve. One of the most heat and humidity tolerant of all the native azaleas, it is a more vigorous grower than the species. Mildew-free, dark green leaves turn orange-bronze in fall for extra appeal. At maturity, this plant is 6-10' tall and 4-6' wide.

 *Item not available for shipping. In-store pick up only.*
While we work hard to maintain updated pictures of the plant items that we carry, please keep in mind, however, that these are images and that the plant product that you receive may not be exactly the same. If you are not happy with the product that you receive, please notify us immediately (within 24 hours) so that we can work with you to ensure satisfaction.