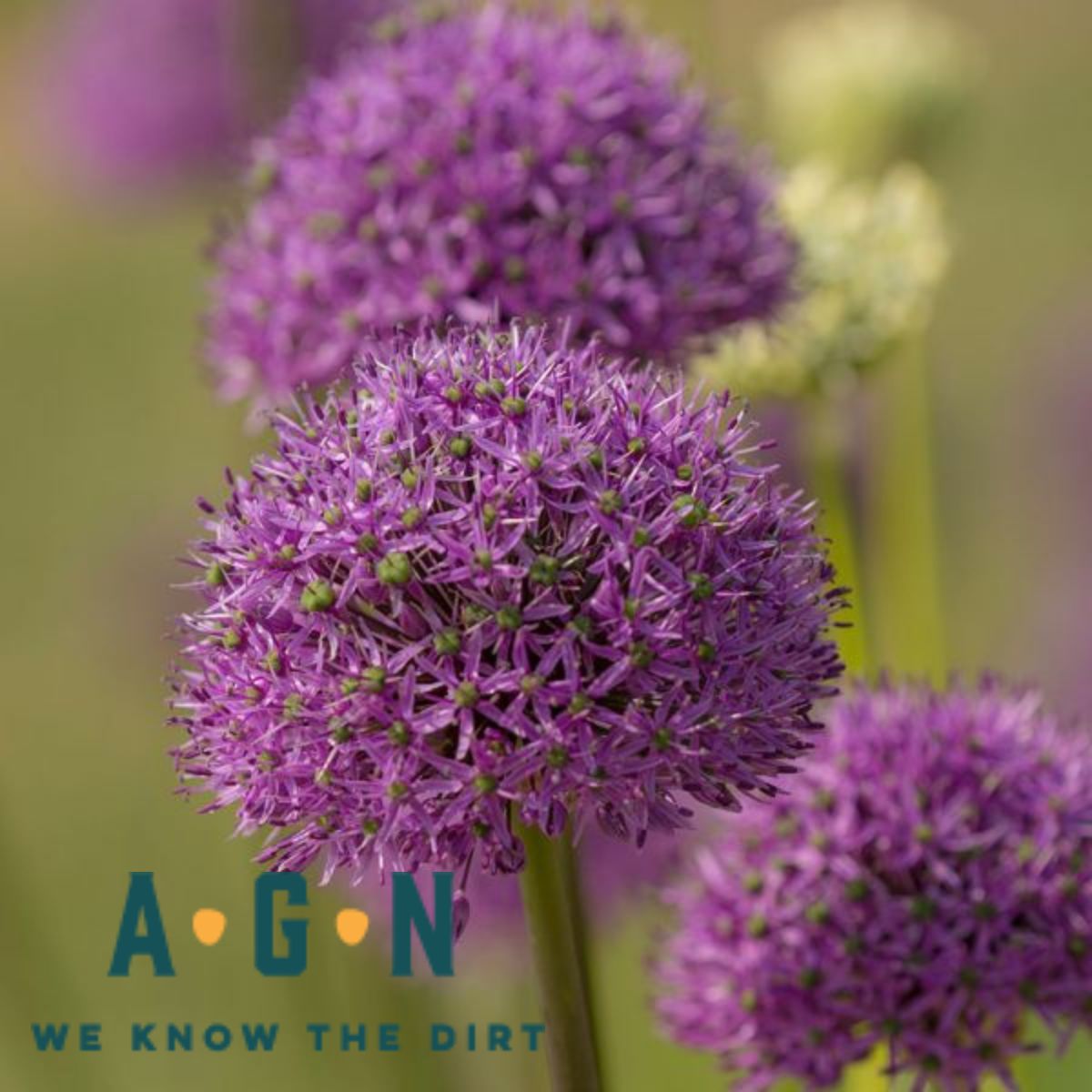 Gladiator Giant Allium
The Gladiator Allium is a perennial here in Tennessee and produces large lavender-blue florets that are around 6" round (yes, you read that right) with a sweet scent in tight, globe-shaped heads the size of a softball atop 3–4' stems. Alliums are sun-lovers and prefer well-drained, even sandy, soil. Because they're ornamental onions, deer, mice, chipmunks, and related predators generally avoid this group (yeah)!  Gladiator reaches a mature height & width 3-4' and 6-8'.
While we work hard to maintain updated pictures of the plant items that we carry, please keep in mind, however, that these are images and that the plant product that you receive may not be exactly the same. If you are not happy with the product that you receive, please notify us immediately (within 24 hours) so that we can work with you to ensure satisfaction.