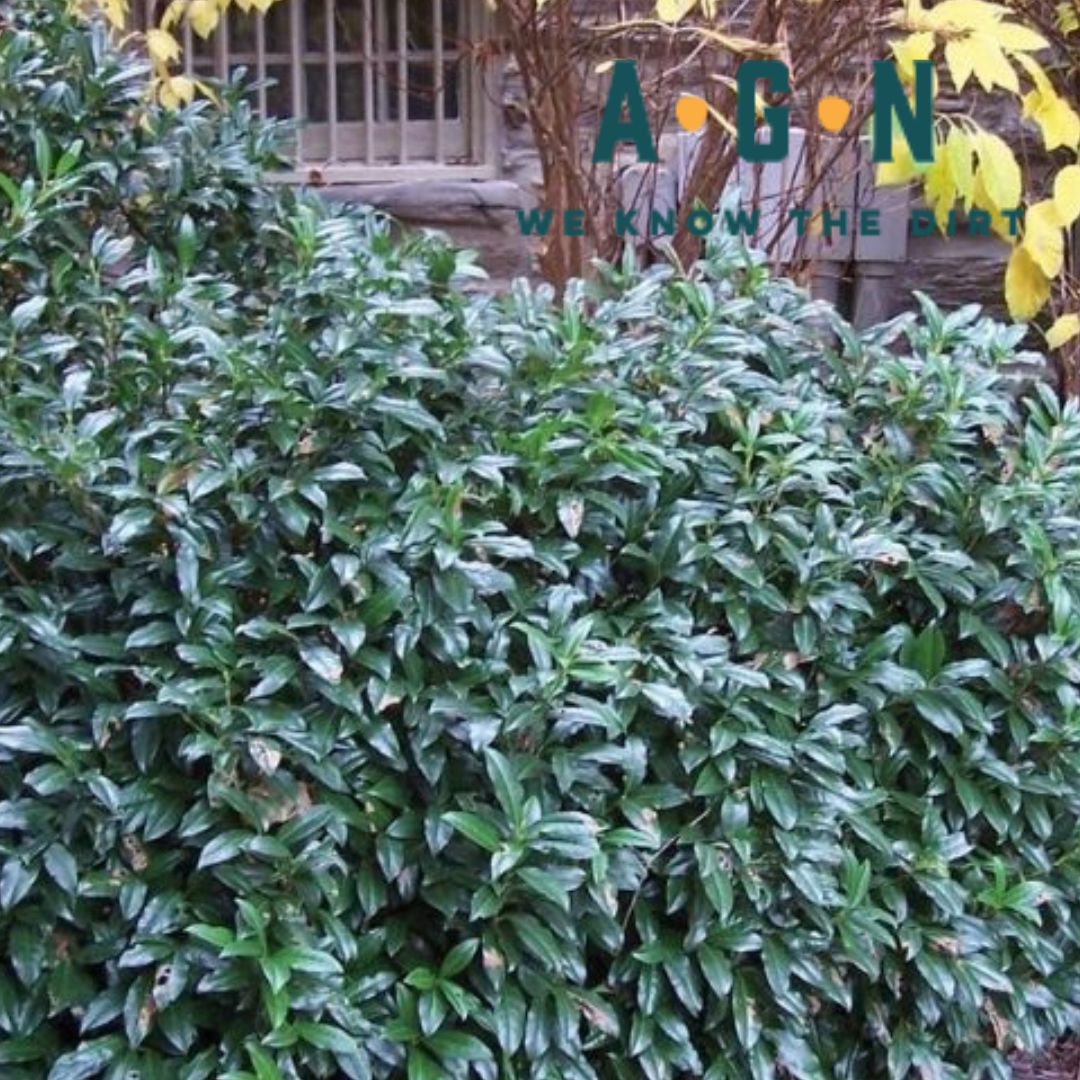 Chestnut Hill Cherry Laurel
Description

Growth Habits

Care

Toxicity

Satisfaction
A more compact selection of Otto Luyken Cherry Laurel. The attractive, glossy, rippled leaves curl down, increasing resistance to shot hole disease. A refined look on a dense, vase-shaped form. Stalks of fragrant white flowers appear in spring. Excellent hedge, background or screen. Evergreen. Chestnut Hill Cherry Laurel features showy racemes of fragrant white flowers rising above the foliage in mid spring. It has attractive dark green evergreen foliage. The glossy pointy leaves are highly ornamental and remain dark green throughout the winter. The fruits are showy black drupes displayed in mid summer.
*Item not available for shipping. In-store pick up only.*
The Chestnut Hill Cherry Laurel is the perfect low-care evergreen bush for smaller spaces and gardens. It grows just 4 feet tall and wide. The leaves are smaller than in other cherry laurel, making the plant always look neat, and making clipping less necessary.  It grows well in all warmer zones, from zone 6 to zone 10, and it always looks fresh and green, all year round.

Thrives in slightly deep, fertile, moist, humusy, well-drained soil; tolerates poor, sandy, or clay soils. Prefers more sun in cool climates, more shade in warmer areas. Water deeply, regularly in first growing season to establish root system. Once established, reduce frequency; tolerates dry shade. Very easy to grow in any garden soil, except for soils that are constantly wet. It will grow well in full sun or light shade. It rarely suffers from any pests, and it is more disease resistant than other varieties of cherry laurel.

Very Dangerous if ingested by pets and one of the least desirable snacks for deer!

While we work hard to maintain updated pictures of the plant items that we carry, please keep in mind, however, that these are images and that the plant product that you receive may not be exactly the same. If you are not happy with the product that you receive, please notify us immediately (within 24 hours) so that we can work with you to ensure satisfaction.