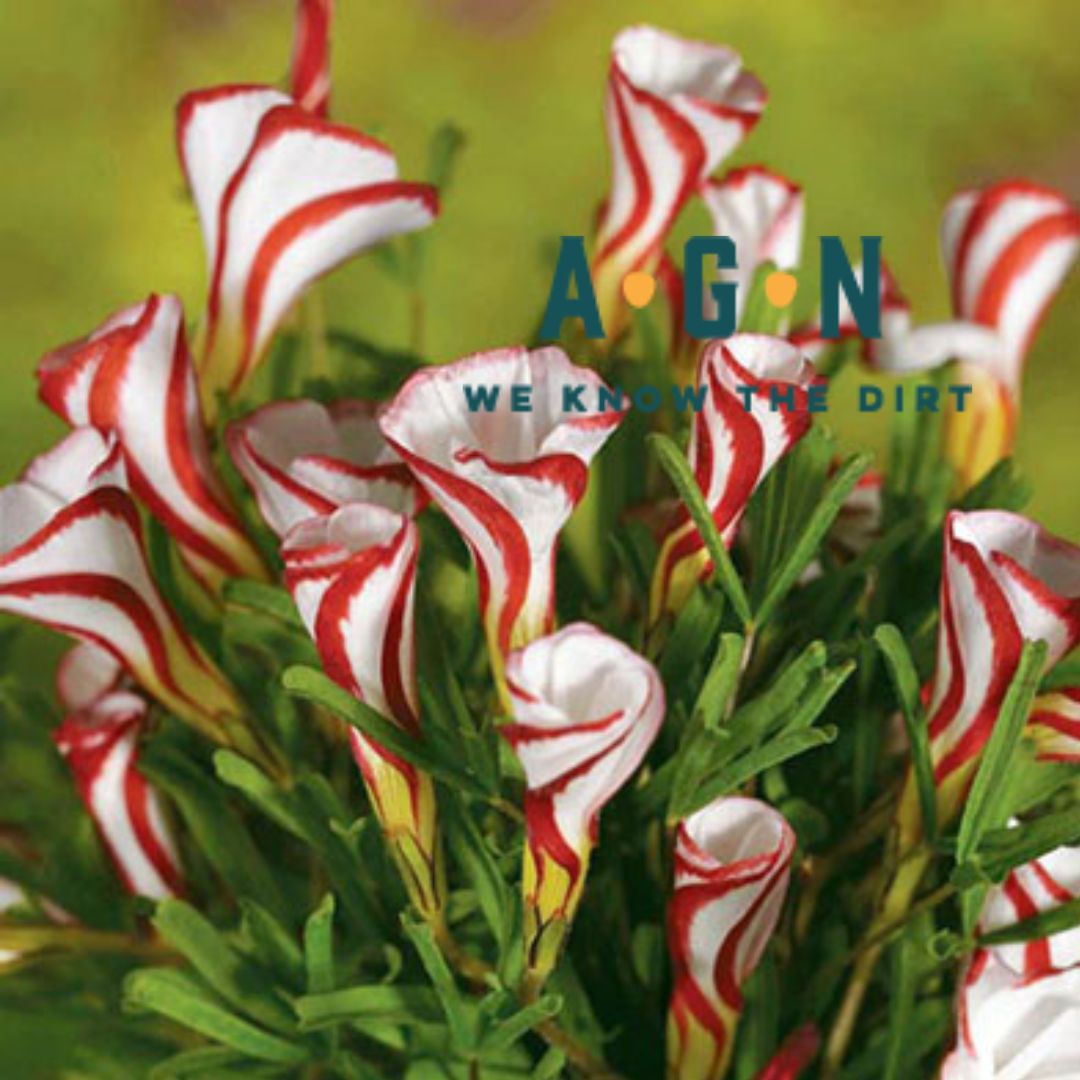 Versicolor Oxalis (Candy Cane Sorrel)
This is an interesting looking and unusual plant given that it has candy cane color flowers that bloom in late summer (usually August) as the foliage disappears. Sorrel is native to South Africa and is zoned hardy here in the US in zones 7-9 so it's not a strong performer in colder zones (so you'll need to bring them in in other zones). Funny thing is that the plant is pretty cool looking whether the buds are fully bloomed or just a bud. Let's give this plant a try in full sun to see how she performs here in Tennessee as she reaches her maturity of 3-6" tall and 8" wide. Remember, Oxalis is easy to care for but it goes dormant late in the season and begins regrowth in the fall.

While we work hard to maintain updated pictures of the plant items that we carry, please keep in mind, however, that these are images and that the plant product that you receive may not be exactly the same. If you are not happy with the product that you receive, please notify us immediately (within 24 hours) so that we can work with you to ensure satisfaction.