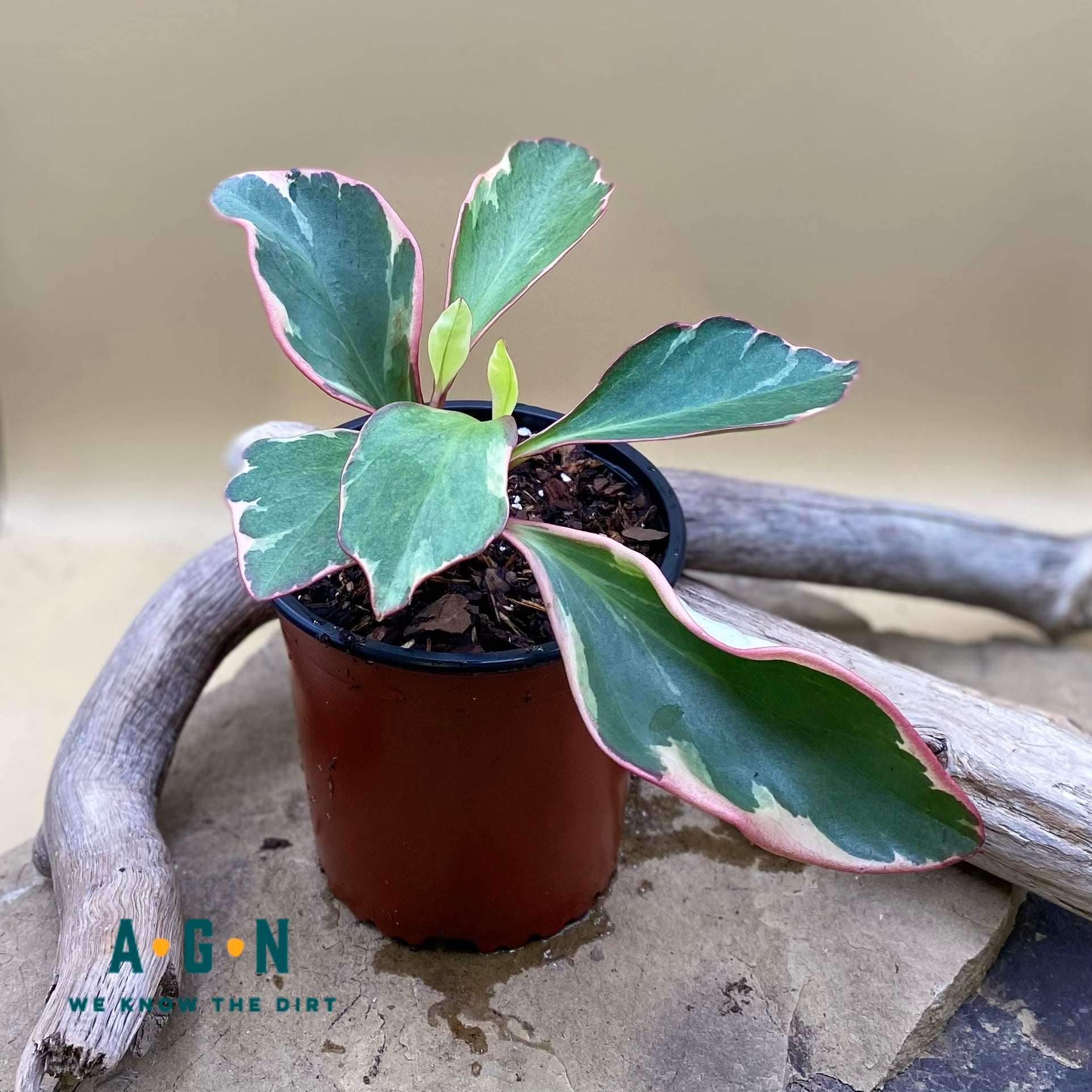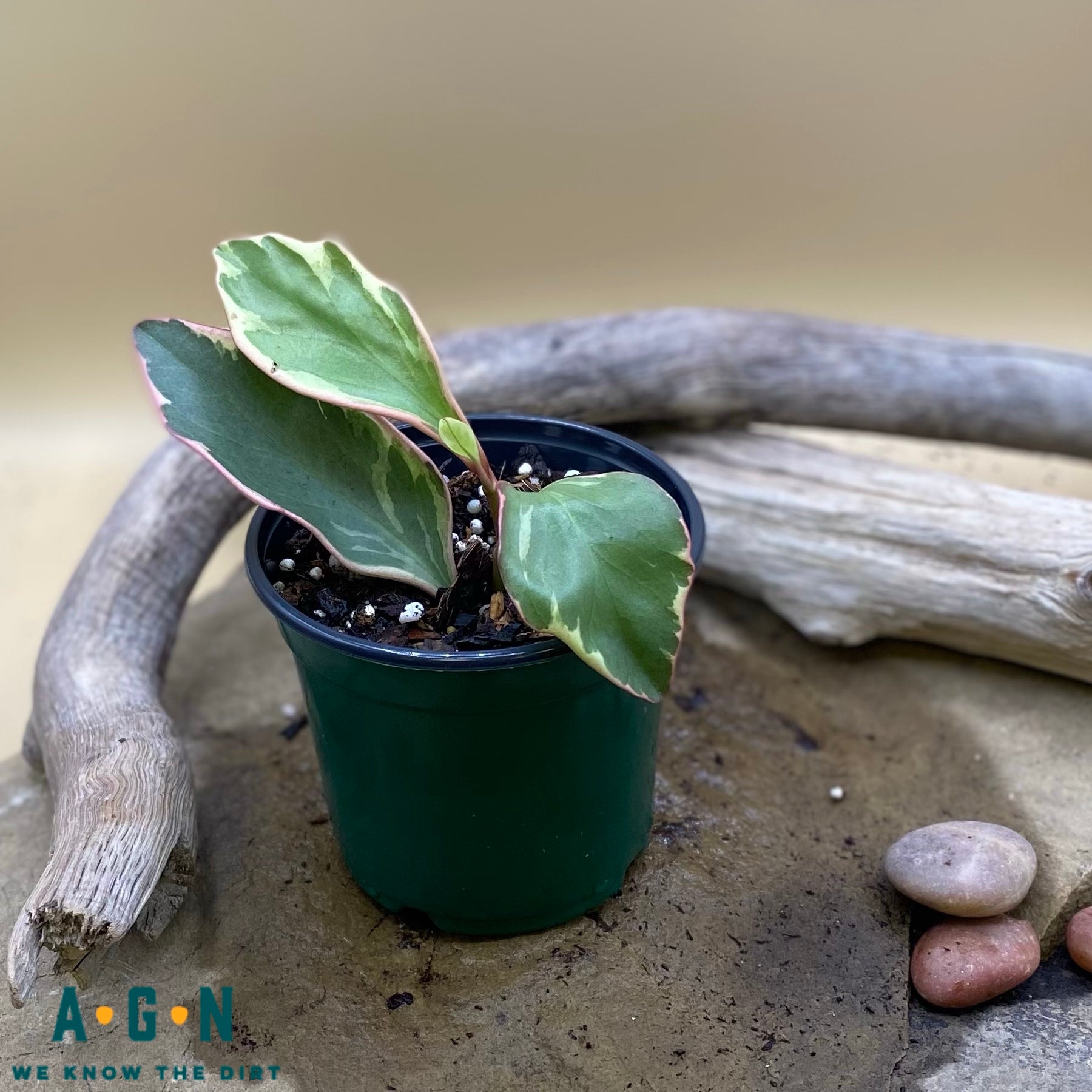 Peperomia, 'Clusiifolia Rainbow' (Red Edge Rainbow)
Peperomia, 'Clusiifolia Rainbow'  The Clusiifolia Rainbow Peperomia has upright large dark green leaves which are thick, and its edges are creamy-white with a slight touch of rosy-pink shade. Its a slow grower but it's striking foliage makes it worth the wait.
While we work hard to maintain updated pictures of the plant items that we carry, please keep in mind, however, that these are images and that the plant product that you receive may not be exactly the same. If you are not happy with the product that you receive, please notify us immediately (within 24 hours) so that we can work with you to ensure satisfaction.