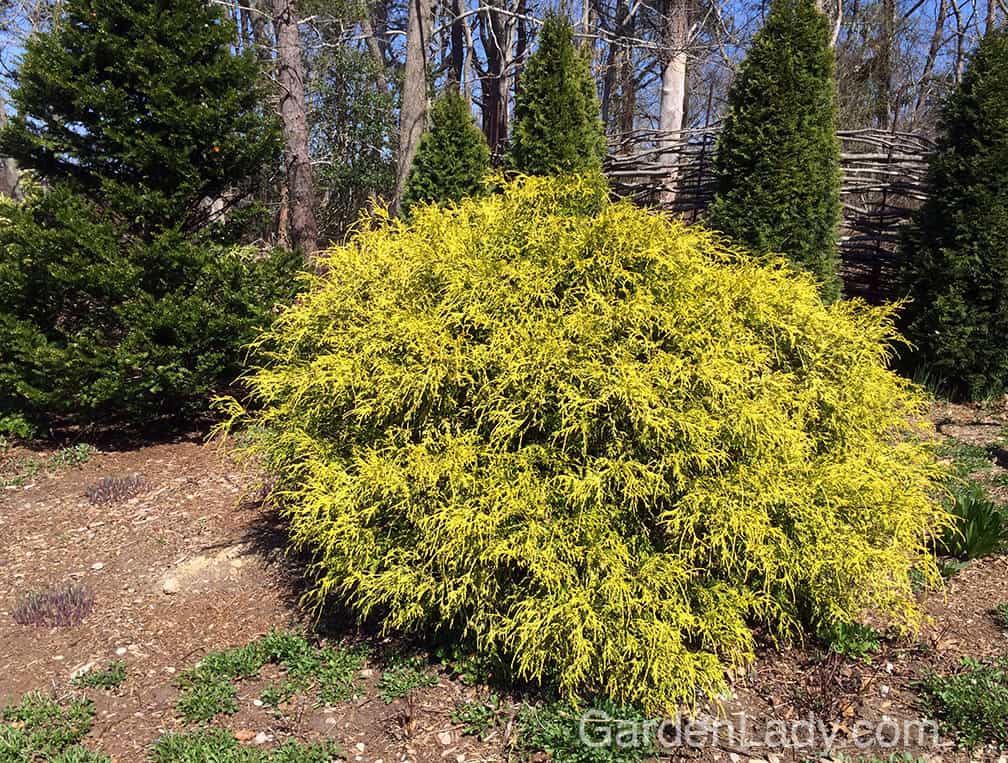 Cypress Vintage Gold Mop
 For a trouble-free, beautiful garden evergreen that will bring bright color all year round, the Vintage Gold False Cypress is a top choice. With its soft, ferny foliage it makes a superb upright mound, with branches right to the ground. It will grow steadily to perhaps 5 feet tall, or even more if unclipped, but it will only be about 3 feet wide until it is very mature. This plant is easily clipped at almost any time of year, so the ultimate size is in your control. Unlike some other golden evergreens, this one does not turn green in summer, or scorch in the winter sun, so you can be sure of a perfect appearance every day of the year. Use it as part of the foundation planting around your home, or to frame a doorway. Plant it among other shrubs and flowers – it looks especially beautiful with blues and purples.
*Item not available for shipping. In-store pick up only.*
While we work hard to maintain updated pictures of the plant items that we carry, please keep in mind, however, that these are images and that the plant product that you receive may not be exactly the same. If you are not happy with the product that you receive, please notify us immediately (within 24 hours) so that we can work with you to ensure satisfaction.