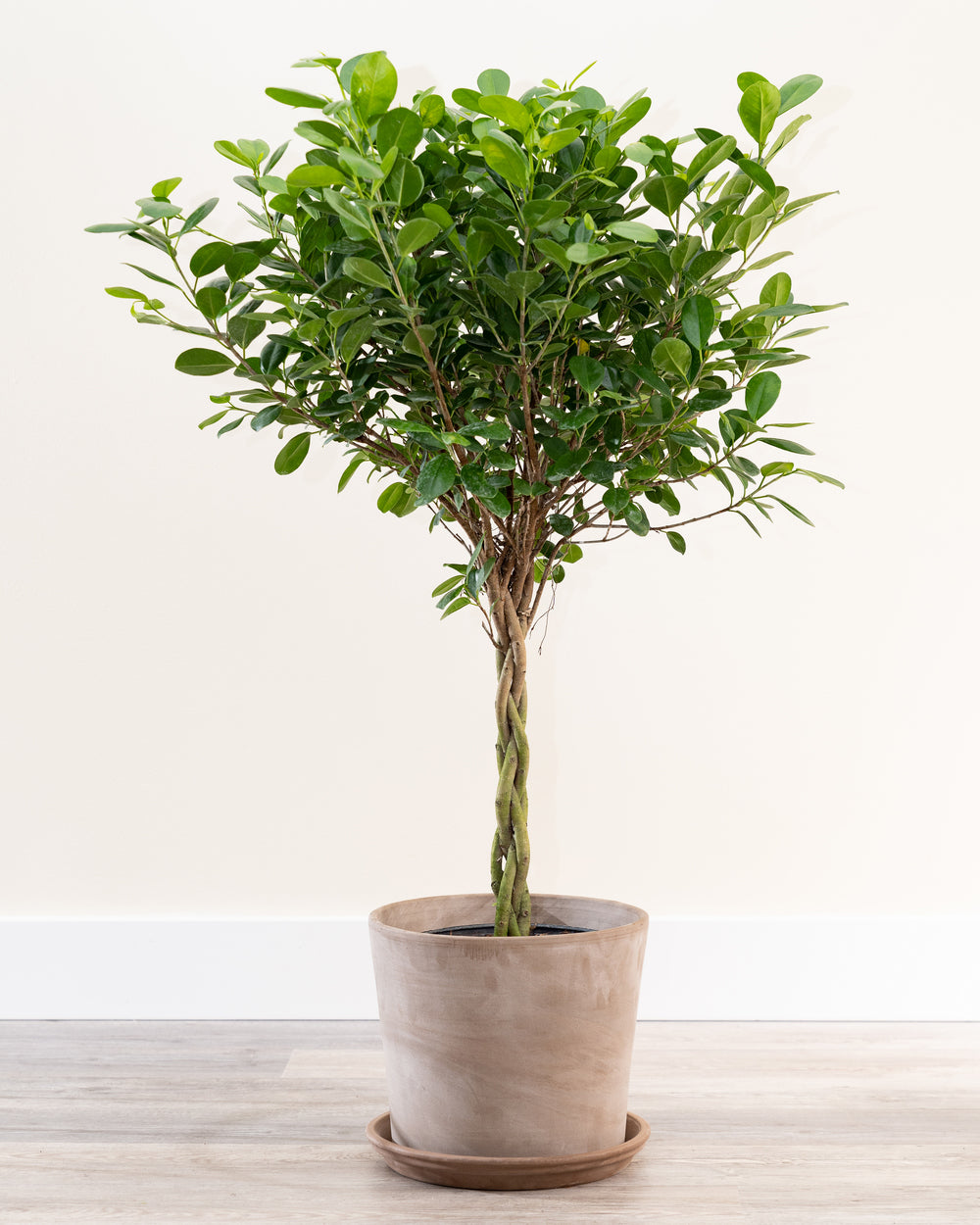 Daniella Braid Ficus
LIGHT REQUIREMENT: High - best near an east or south window. Daniella likes it bright.
WATER: Keep your Ficus evenly moist.  Daniella does not like to dry out.

CARE TIPS: Mist Daniella once weekly with a light mixture of dish soap and water. Feed and trim in the Spring. Ficus are sensitive to changes in their environment.  Do not place near a vent or drafty window.
While we work hard to maintain updated pictures of the plant items that we carry, please keep in mind, however, that these are images and that the plant product that you receive may not be exactly the same. If you are not happy with the product that you receive, please notify us immediately (within 24 hours) so that we can work with you to ensure satisfaction.