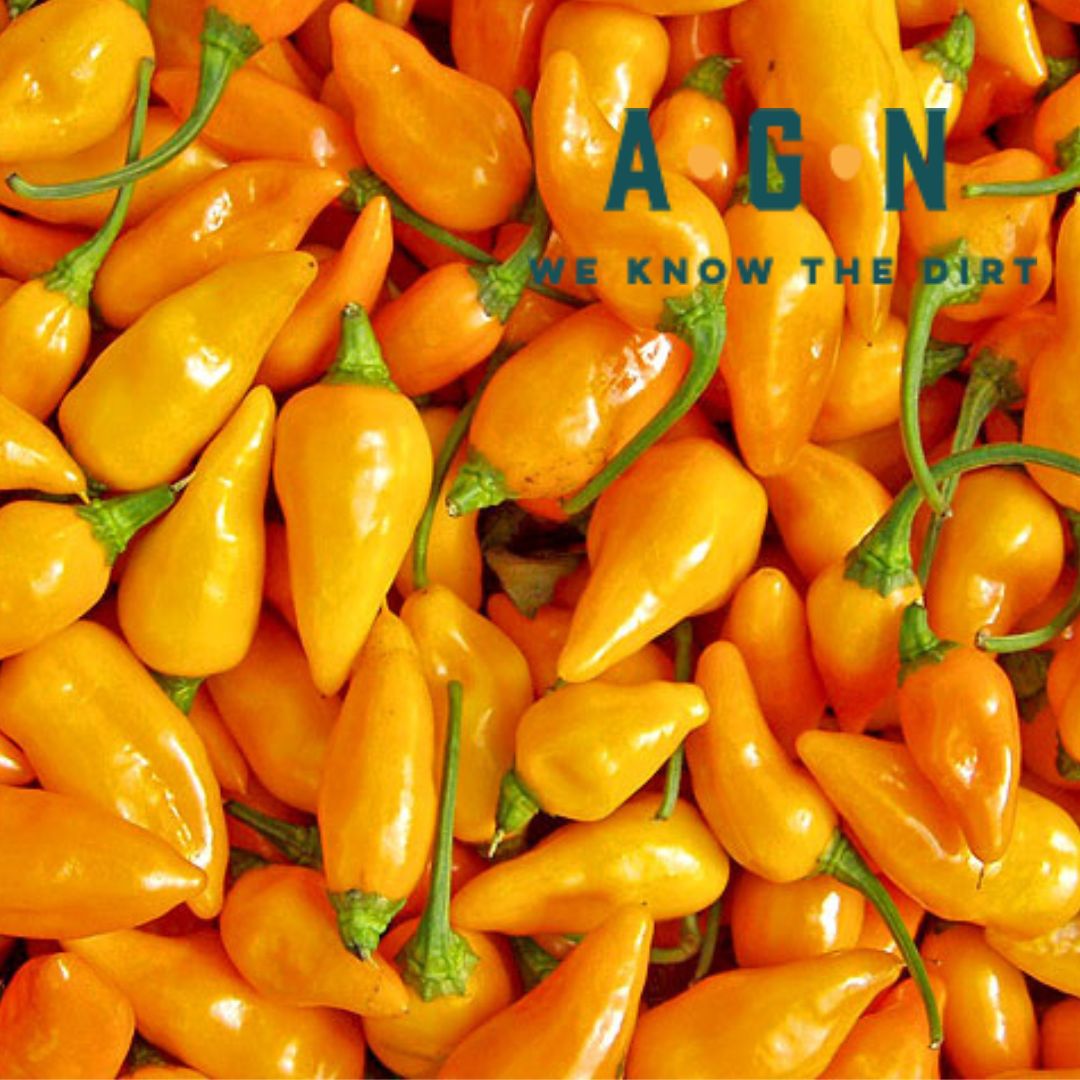 Datil Pepper
The Datil pepper is a variety of the species Capsicum Chinese also known as "yellow lantern chili." The fruit of Datil peppers grows to be anywhere from 1/4 inch to 4 inches long, and they are a yellowish-orange color when ripe. Many people use this pepper for Moroccan recipes in order to add some kick!

A Datil pepper is similar in its heat index to a Habanero, hitting at around 100,000 to 300,000 on the Scoville scale. But unlike Habanero's, Datil peppers are sweet, with a fruitful tangy taste to them.
While we work hard to maintain updated pictures of the plant items that we carry, please keep in mind, however, that these are images and that the plant product that you receive may not be exactly the same. If you are not happy with the product that you receive, please notify us immediately (within 24 hours) so that we can work with you to ensure satisfaction.