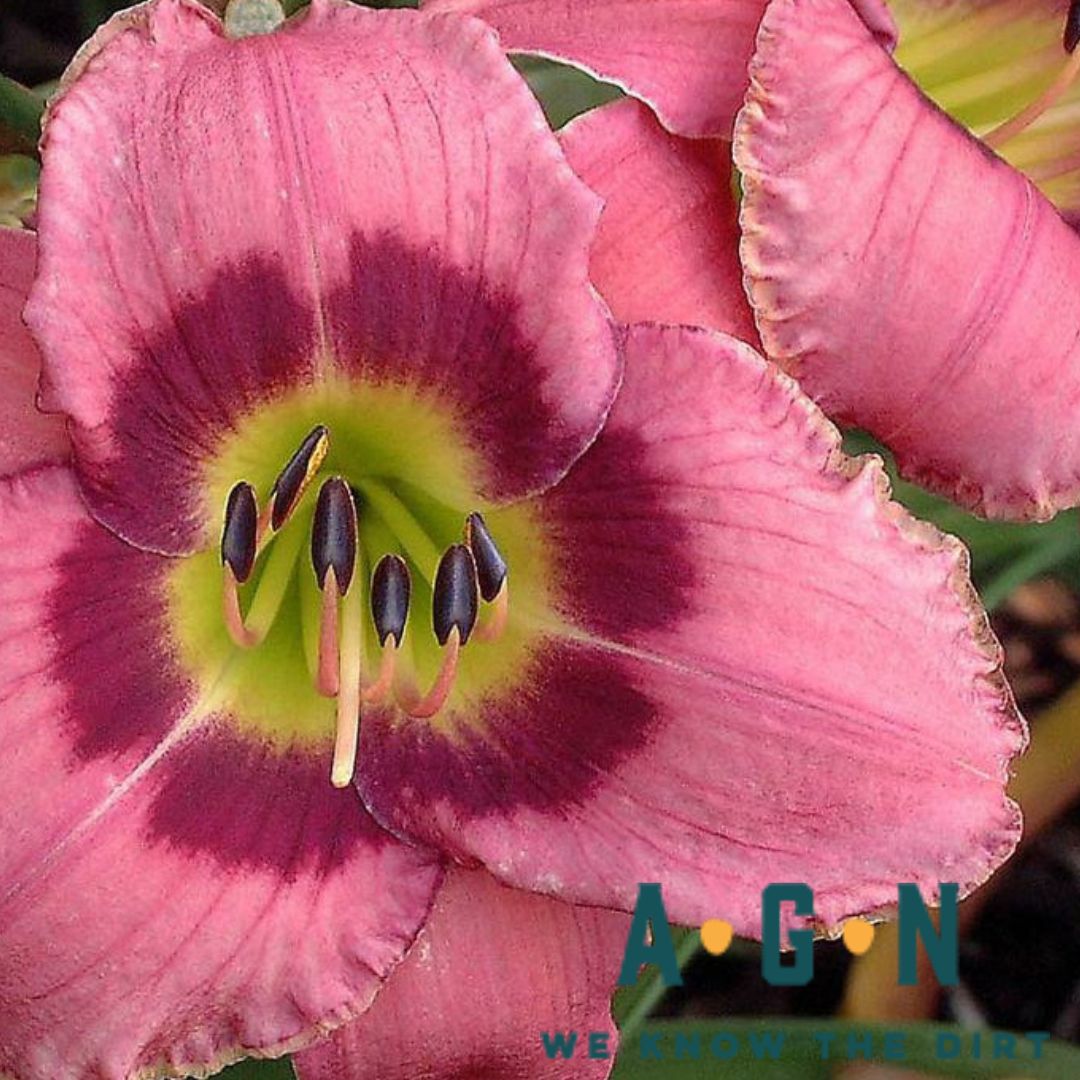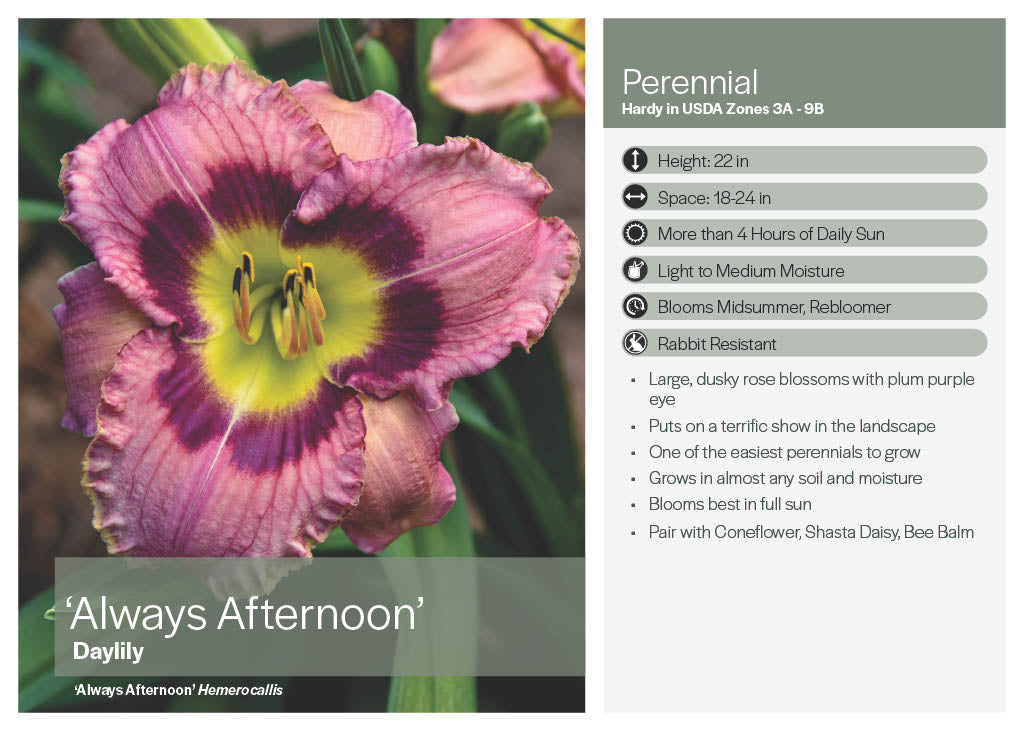 Always Afternoon Daylily
Description

CARE

GROWTH HABIT

TOXICITY

Satisfaction
Hemerocallis 'Always Afternoon' is a luminous early season daylily with large 5.5 inch pink-raspberry flowers that have plum purple middle and a green throat. It's a semi-evergreen early bloomer that reblooms! At maturity, Always Afternoon is 22" tall and 24" wide.
This daylily thrives in sunny spots, well-draining soil, and regular watering. Apply balanced fertilizer in spring and deadhead spent blooms for continuous flowering. Low-maintenance, suitable for all gardeners.
A hardy perennial for USDA zones 3 to 9, including zone 7. Reaches 20-24 inches in height and spread. Clump-forming growth, no significant spreading.
Toxic to cats; ingestion can cause gastrointestinal upset and kidney damage. Keep away from pets and seek veterinary attention if ingested.
While we work hard to maintain updated pictures of the plant items that we carry, please keep in mind, however, that these are images and that the plant product that you receive may not be exactly the same. If you are not happy with the product that you receive, please notify us immediately (within 24 hours) so that we can work with you to ensure satisfaction.