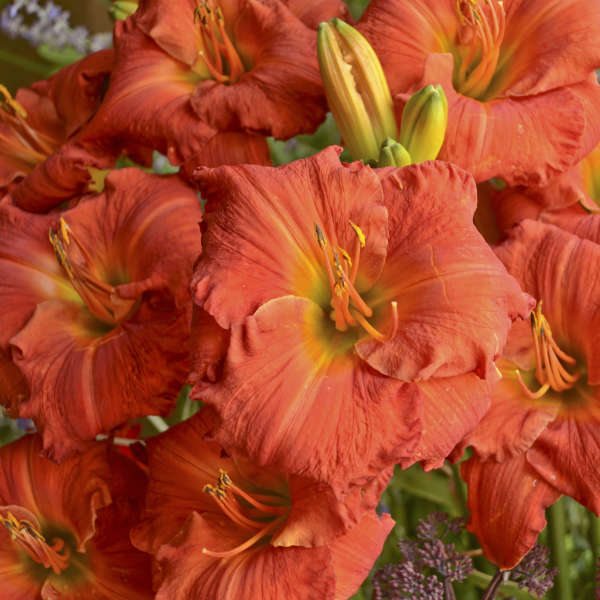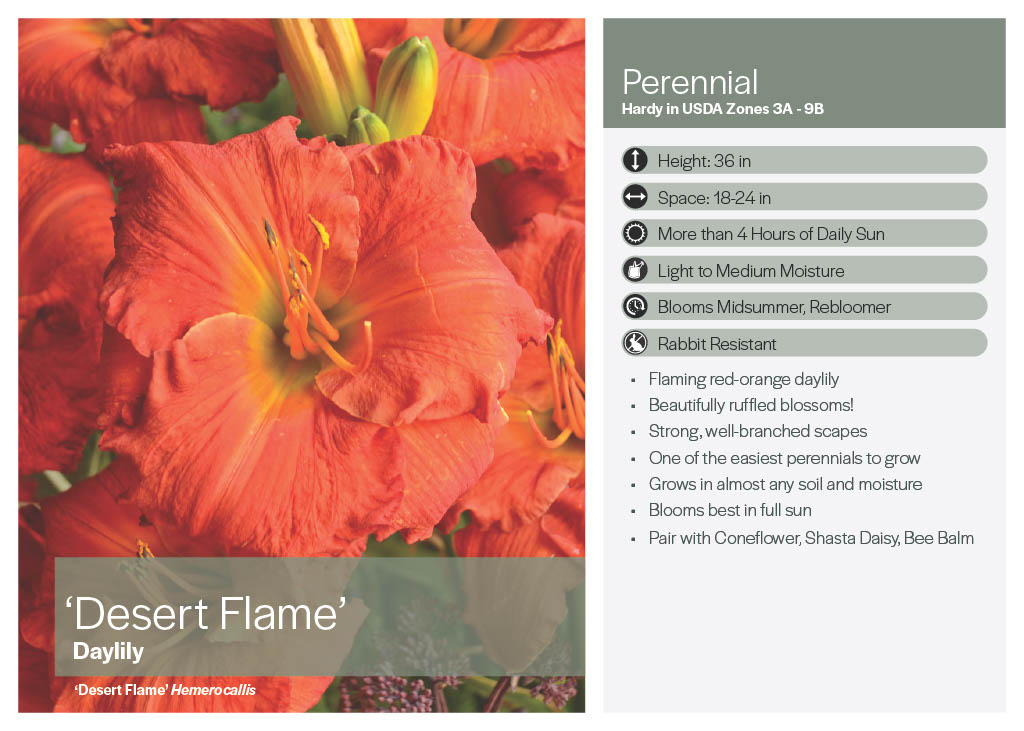 Desert Flame Daylily
Description

Characteristics (Compared to Other Daylilies)

Satisfaction
Set your benches and gardens ablaze with the large 5½", flaming red-orange blossoms of this reblooming daylily.  Its color is so vibrant, you'll need sunglasses to even look at it! Daylily expert Arthur Kroll calls 'Desert Flame' "the most beautiful in its color class, a terrific daylily", and we completely agree! It is an excellent garden performer too, producing its beautifully ruffled, recurved flowers of excellent substance with a lime green throat and orange stamens first in midseason and then again later in fall. This is a taller daylily with very strong, well-budded and branched scapes and foliage that stays nice looking all season long.
Characteristics (Compared to Other Daylilies)
Midseason Bloomer, blooming in July.
Rebloomer, producing a second set of flowers.
Dormant foliage.
Tetraploid with 44 chromosomes, twice as many as Diploids. Tetraploids tend to be bigger, stronger plants.
While we work hard to maintain updated pictures of the plant items that we carry, please keep in mind, however, that these are images and that the plant product that you receive may not be exactly the same. If you are not happy with the product that you receive, please notify us immediately (within 24 hours) so that we can work with you to ensure satisfaction.