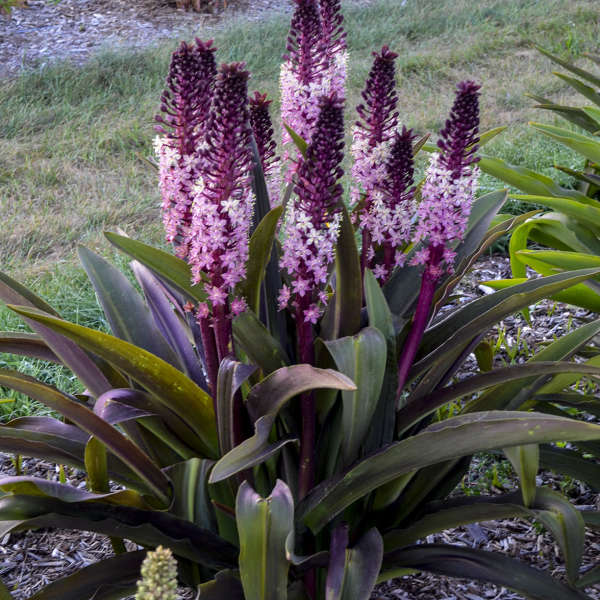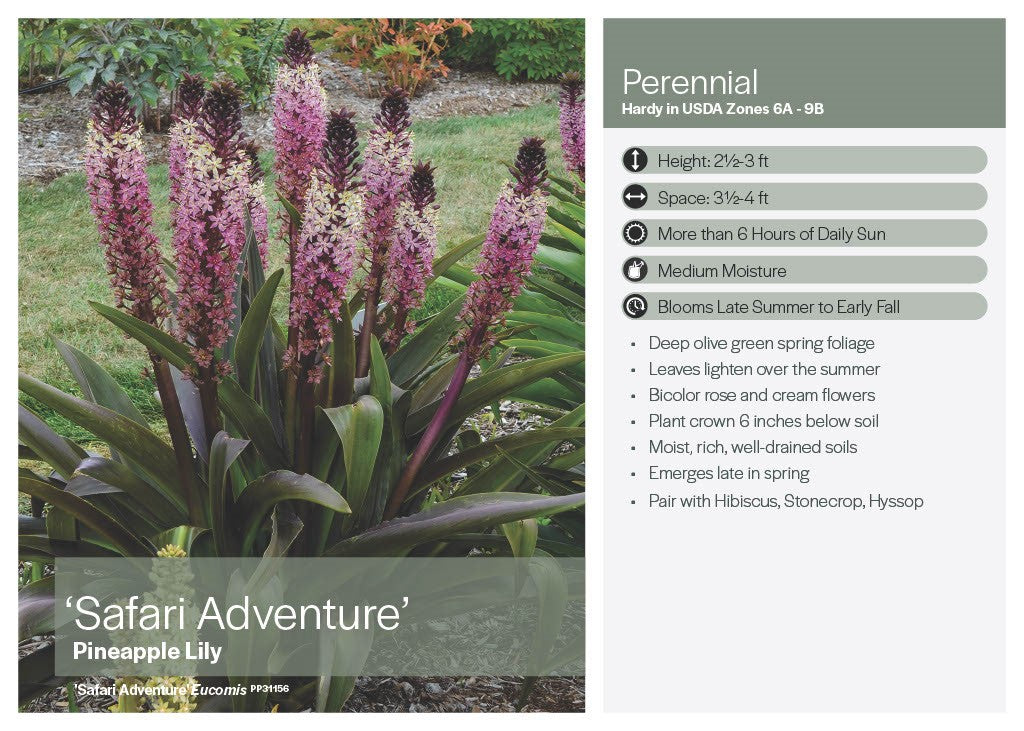 Safari Adventure Pineapple Lily (Eucomis)
Description

Care

Growth Habit

Toxicity

Satisfaction
This very unusual perennial will be an awesome addition to your flower bed. The Pineapple Lily plant will get about 36" H and 48" W at maturity and begins its bloom in early summer with what appears like spiked tropical fruit (looking) cream color flowers appear which then turn to a purple color.  The foliage is strap shaped and green with hues of purple accent. Eucomis are nicknamed "Pineapple Lily" for their tall inflorescence and spiky tops that look like the tropical fruit. Excellent as a perennial thriller in containers or the landscape. 

Zones 6 - 9. Full sun - part sun. Blooms best in full sun. Moist, well drained soil. When planting, make sure the crown or the bulb is planting very deep--at 6" below the soil line. Foliage may emerge late in spring.
2' - 3' tall and 3' - 4' wide. 
Toxic to pets. Do not ingest.


While we work hard to maintain updated pictures of the plant items that we carry, please keep in mind, however, that these are images and that the plant product that you receive may not be exactly the same. If you are not happy with the product that you receive, please notify us immediately (within 24 hours) so that we can work with you to ensure satisfaction.