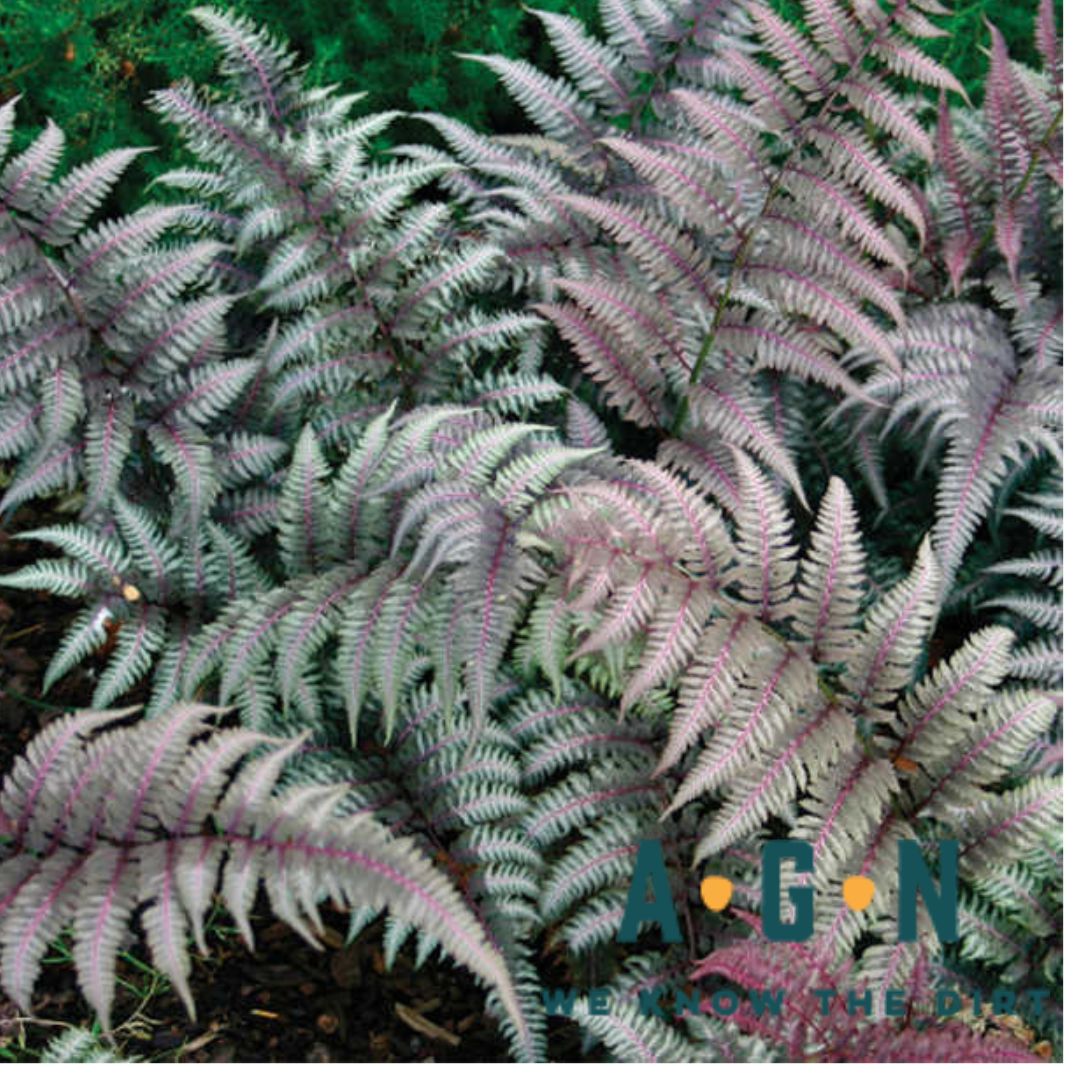 Red Beauty Japanese Painted Fern
Very pretty shade perennial,  multi-colored fronds (silver and burgundy variegated). Similar to the Japanese Painted fern, but stems and central veins are a much brighter red. Grows up to 30 inches wide and 18 inches tall.

While we work hard to maintain updated pictures of the plant items that we carry, please keep in mind, however, that these are images and that the plant product that you receive may not be exactly the same. If you are not happy with the product that you receive, please notify us immediately (within 24 hours) so that we can work with you to ensure satisfaction.