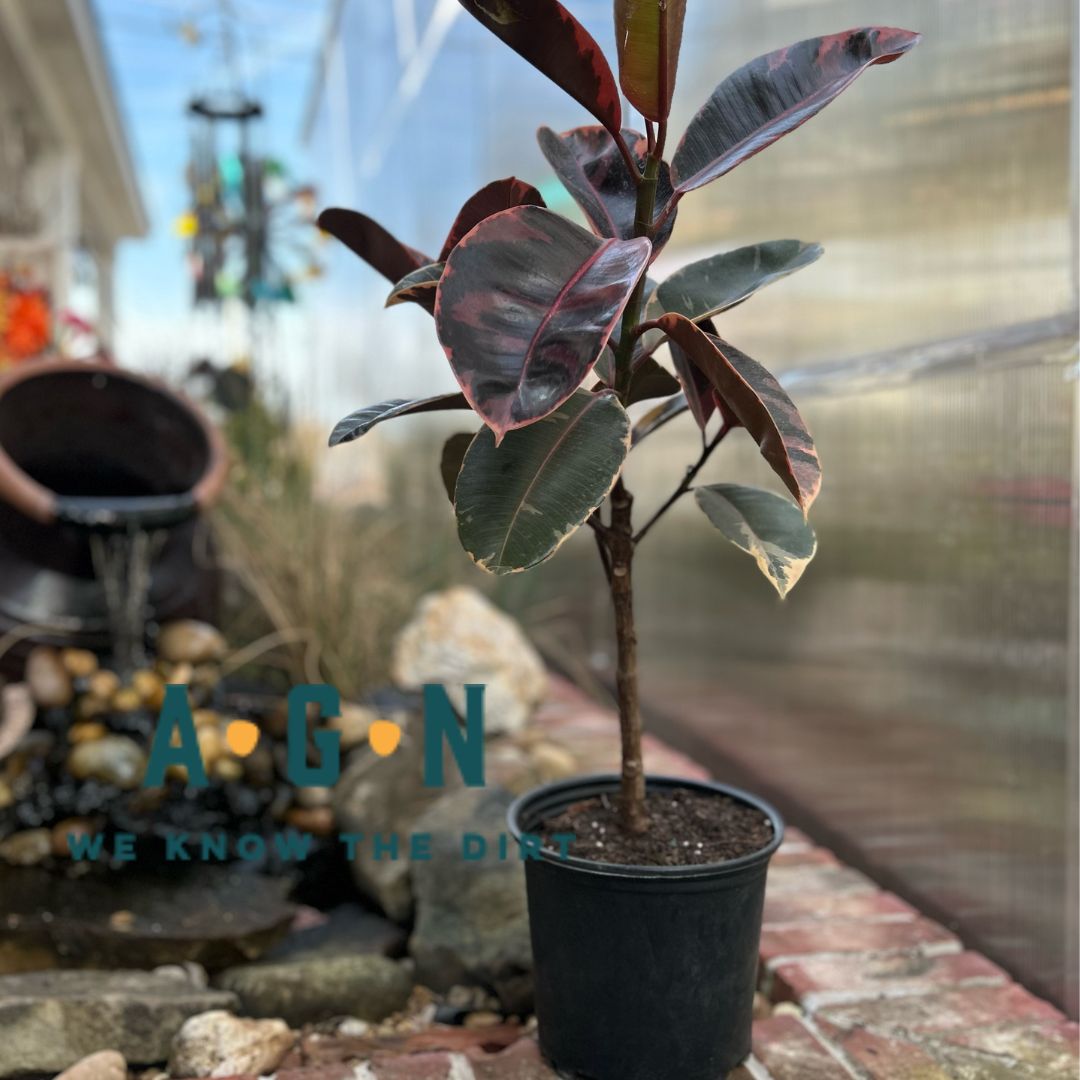 Ficus Ruby Elastica (Rubber Tree Plant)
Of all the rubber tree varieties, Ruby might just be the most popular. While most commonly known as the ruby rubber plant, Ruby can become a "tree" very easily as she can reach 8 feet tall inside if left to grow. This variegated rubber tree has large green leaves that are variegated with cream, ruby red, strawberry pink, and white. Ruby can live in shade but she won't be nearly as pretty since the variegated colors that she has won't shine. Placing here in an indoor spot where she receives bright, indirect light is best.


While we work hard to maintain updated pictures of the plant items that we carry, please keep in mind, however, that these are images and that the plant product that you receive may not be exactly the same. If you are not happy with the product that you receive, please notify us immediately (within 24 hours) so that we can work with you to ensure satisfaction.