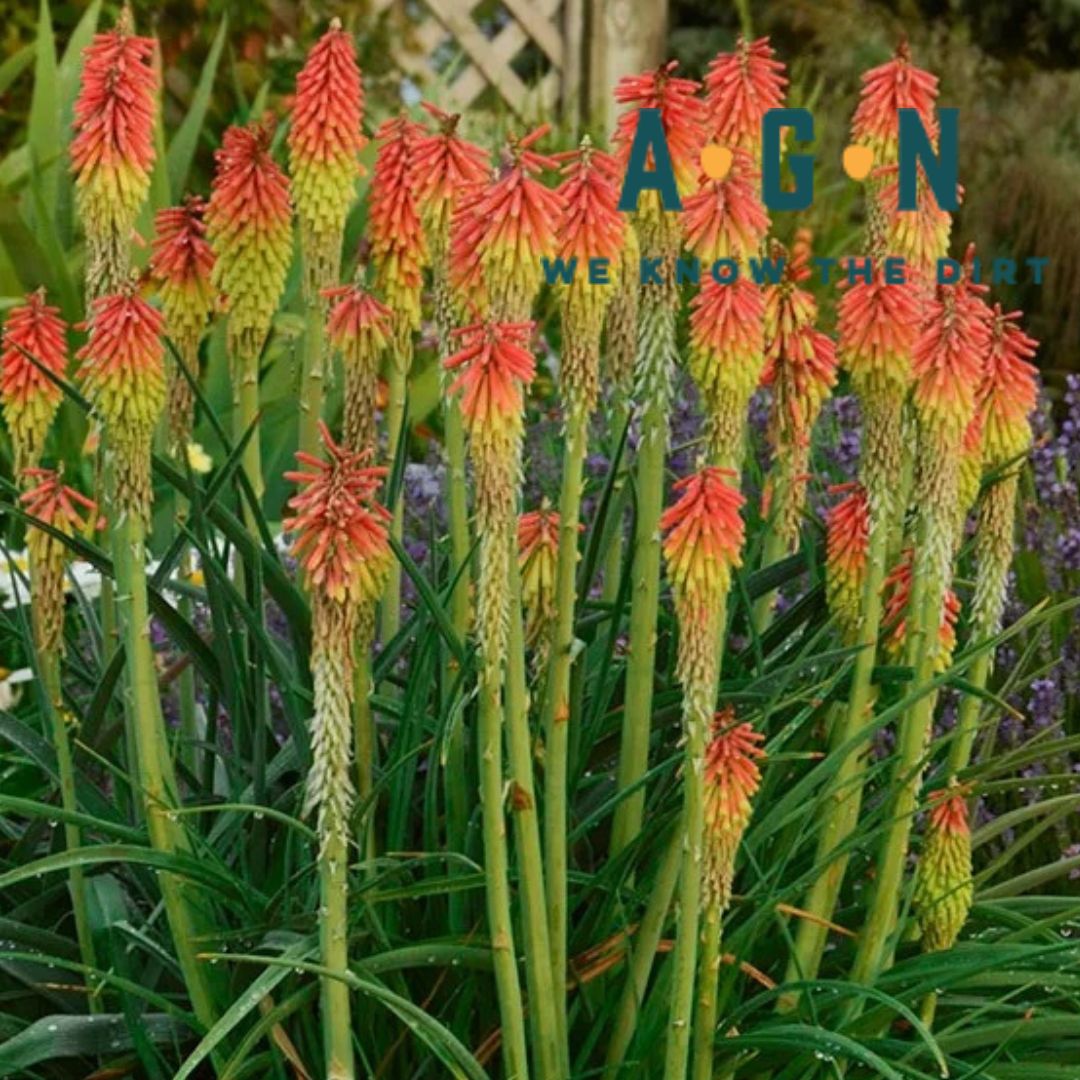 Flamenco Red Hot Poker
Description

Care

Growth Habit

Toxicity

Satisfaction
Kniphofia Flamenco flowers with bottle brush looking blooms. Red hot pokers perennials for us and they're liked for their tall, unusually bight summer blooming spikes. This variety has fiery red, yellow and orange tones. They are also commonly known as torch lilies, and though they do share some characteristics they are not true lilies (they are not members of the Liliaceae family). This repeat-bloomer benefits from deadheading the stalk to encourage re-blooming. Blooms lowest down on the flower stalk dry up and fade first, turning a pale brown. This fading then progresses up the rest of the stalk until reaching the top bloom which is the last to lose its color. 
Zones 6 - 9. Full sun. Can tolerate some shade, but will flower less. Moist but well drained soil - not soggy. Avoid water collecting in the crown, as this can cause crown rot. Blooms in summer. 
2' - 3' tall and 1' - 2' wide.
Non-toxic. Do not ingest.
While we work hard to maintain updated pictures of the plant items that we carry, please keep in mind, however, that these are images and that the plant product that you receive may not be exactly the same. If you are not happy with the product that you receive, please notify us immediately (within 24 hours) so that we can work with you to ensure satisfaction.