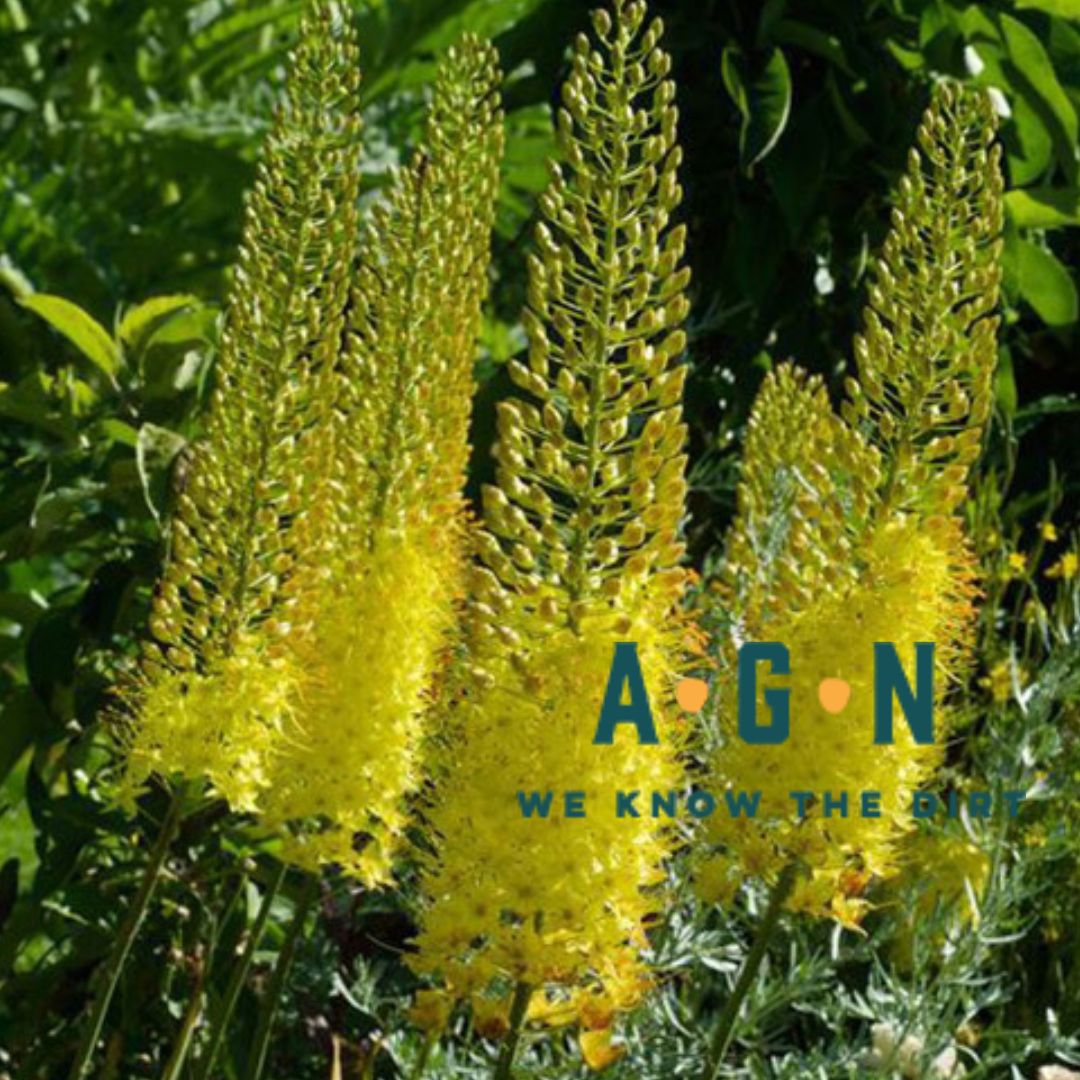 Foxtail Lily
Description

Care

Growth Habit

Toxicity

Satisfaction
Eremurus (Foxtail Lilies) Bungei (Stenophyllus) or Foxtail Lily is  a beautiful perennial with spikes of yellow flowers that brighten the early summer garden. Foxtail lilies are not native to this region but have foxtail lilies have a compact root, strap-shaped leaves and hundreds of small, individual flowers that attract pollinators. They're showy as a cut flower, too. Deer-resistant perennials, foxtail lilies bloom for 10-15 years without dividing.
3' - 6' tall, 2' wide. Full sun & moist well drained soil. When planting, give plenty of extra room as this plant does not like to be crowded and will need room to spread. Blooms May - June.
Toxic to dogs and cats. Potentially fatal to cats. Keep out of reach of children and pets. Do not ingest.
While we work hard to maintain updated pictures of the plant items that we carry, please keep in mind, however, that these are images and that the plant product that you receive may not be exactly the same. If you are not happy with the product that you receive, please notify us immediately (within 24 hours) so that we can work with you to ensure satisfaction.