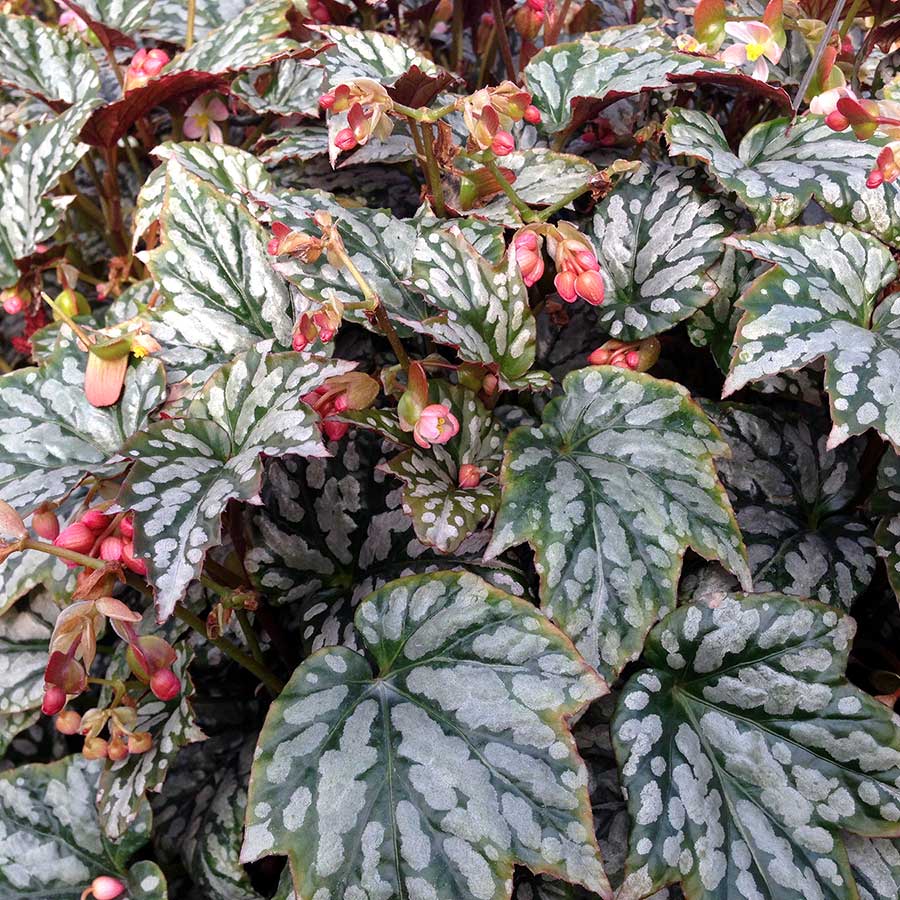 Holiday Jolly Holly Begonia
As part of the Holiday Begonia collection, the Jolly Holly Begonia is a great addition to either your houseplant collection or summer shade borders in your landscape. Use this lovely, cold tolerant, multi-purpose begonia as a houseplant, mixed containers. Bright, shiny, holly-like leaves embossed with silver. The small red flowers add extra cheer. The male flowers formed in winter never open and resemble holly berries. At maturity, this plant gets 18-24" wide and tall.
While we work hard to maintain updated pictures of the plant items that we carry, please keep in mind, however, that these are images and that the plant product that you receive may not be exactly the same. If you are not happy with the product that you receive, please notify us immediately (within 24 hours) so that we can work with you to ensure satisfaction.