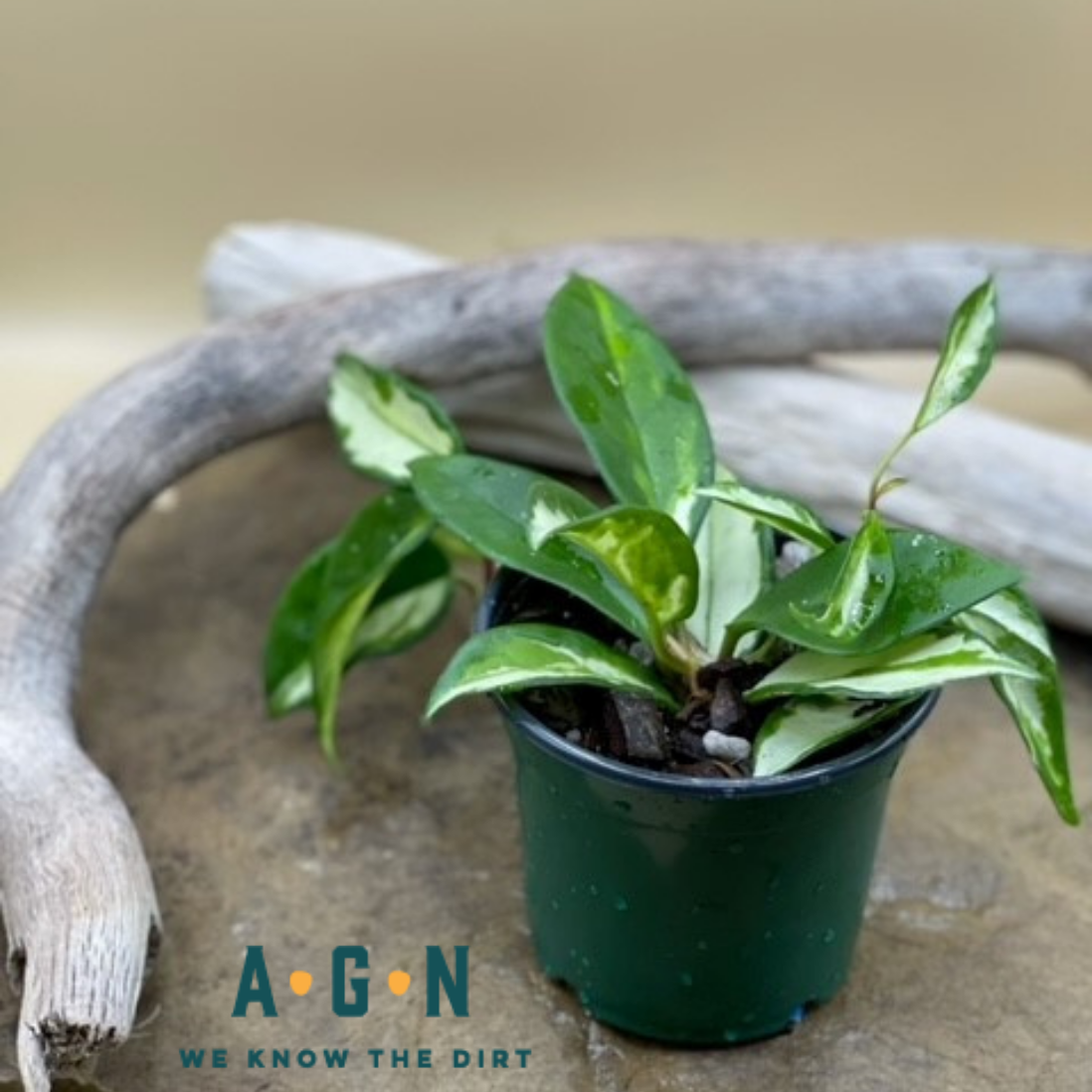 Hoya, Carnosa 'Krimson Princess'
Hoya 'krimson princess' is one of the lowest maintenance and most easy care varieties of the Hoya carnosa species. This tropical waxy has pretty variegation that spread from the center of its leaves and produces pink clusters of umbrella like flowers when she matures that smell like chocolate.
While we work hard to maintain updated pictures of the plant items that we carry, please keep in mind, however, that these are images and that the plant product that you receive may not be exactly the same. If you are not happy with the product that you receive, please notify us immediately (within 24 hours) so that we can work with you to ensure satisfaction.