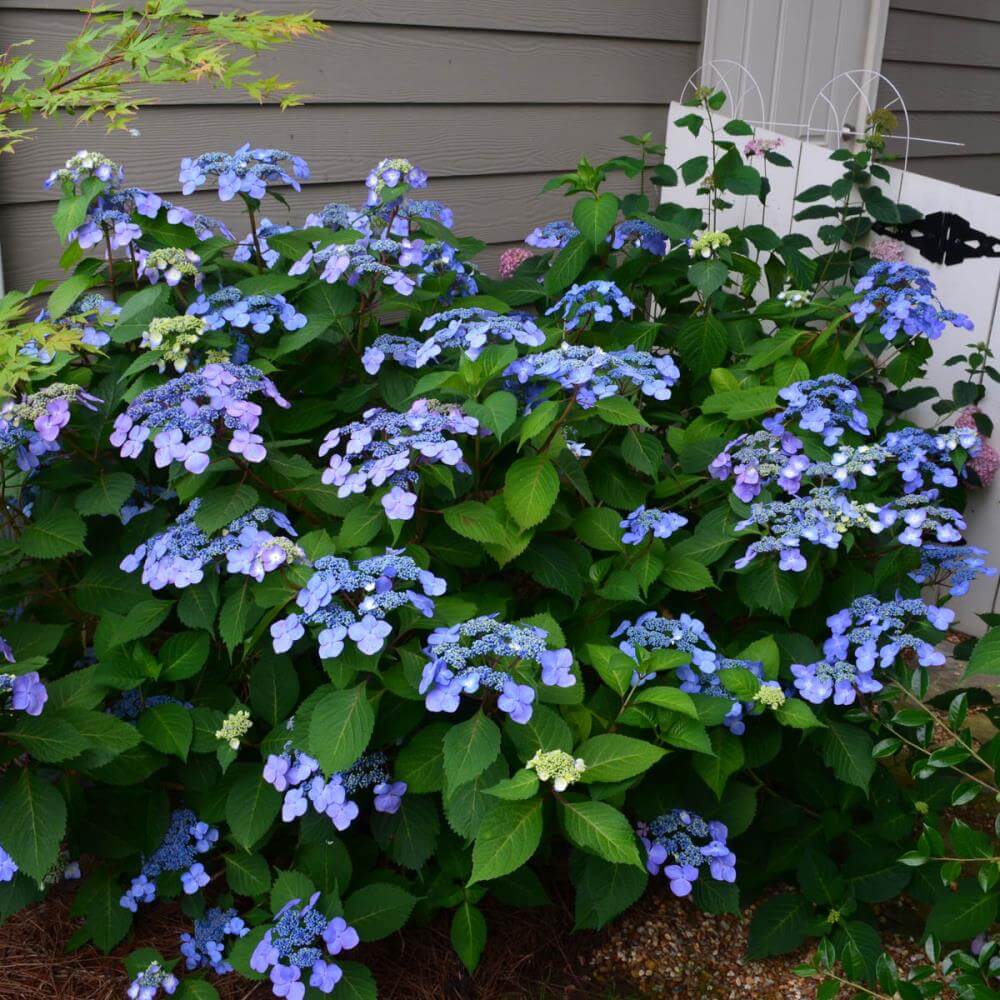 Let's Dance Starlight Hydrangea
Large, vivid lace-cap flowers every summer. Blooms every summer. Good for cutting. Soil pH affects flower color.
Continuous Bloom or Rebloomer
Uses Notes: 
Great landscape plant adds a dash of bright color to gardens. Good in groupings or masses, in perennial or shrub borders, as a specimen, screen, or hedge. Use in mixed containers, containers, and as a cut flower.
Maintenance Notes: 
This hydrangea blooms on both old and new wood. Pruning is generally not needed, but it may be trimmed lightly after the first flowering. Best in moist, well-drained soils. Supplemental moisture may be needed in very hot or dry conditions. Fertilize in spring with a controlled release fertilizer. Add aluminum sulfate to the soil to encourage blue flower color.
Vibrant lacecap blooms every summer!
The Let's Dance Hydrangea series represents the next generation of reblooming hydrangeas. Don't settle for dull drab Hydrangea flowers - this series kicks up the quality with vivid flower coloration and attractive, glossy foliage. The Let's Dance series bloom on both new wood and old delivering seasons of flowers and lots of wow.
A real workhorse, Let's Dance Starlight is the first reblooming lace-cap hydrangea, and has exceptionally rich, vibrant flower color. It's an elegant addition to any garden.
*Item not available for shipping. In-store pick up only.*