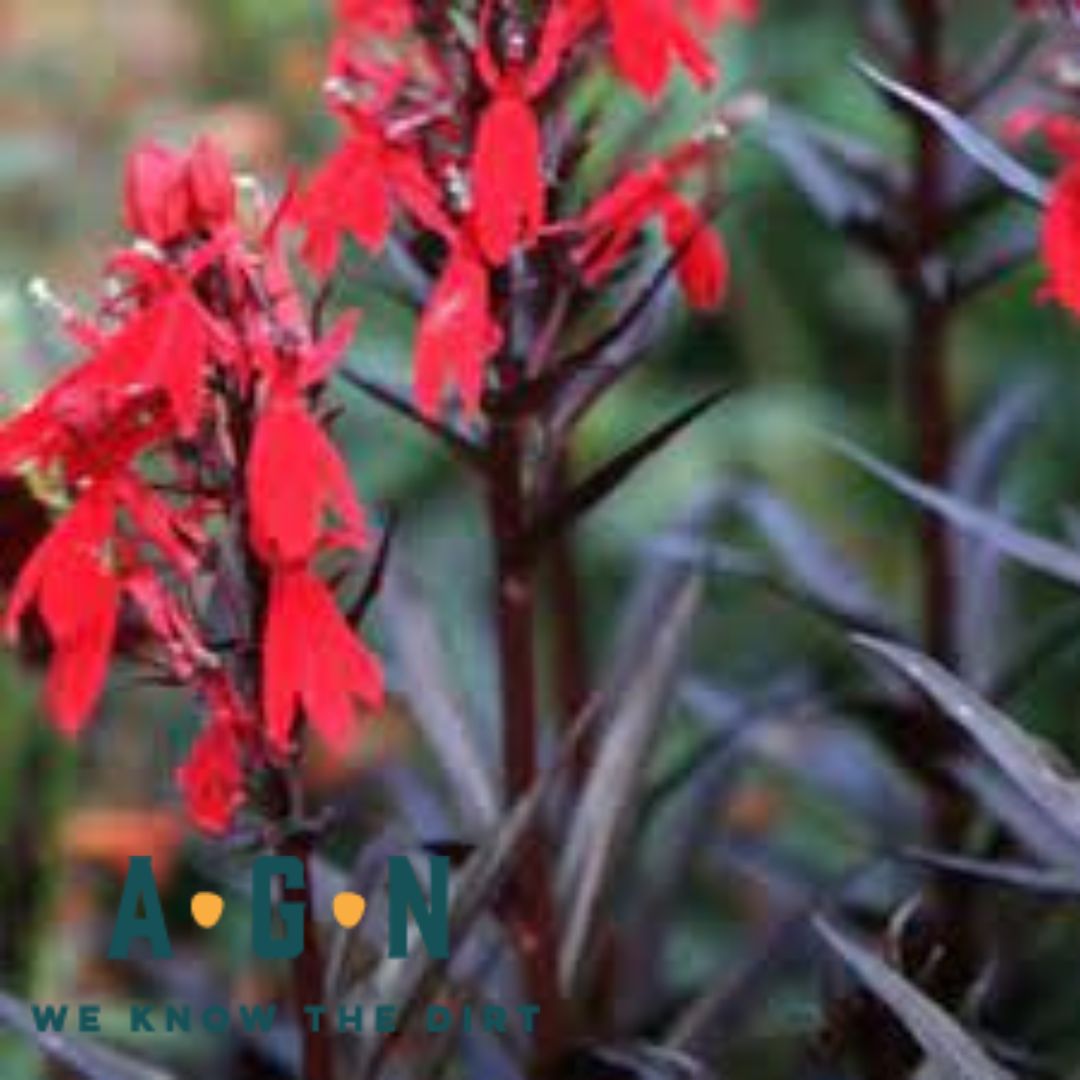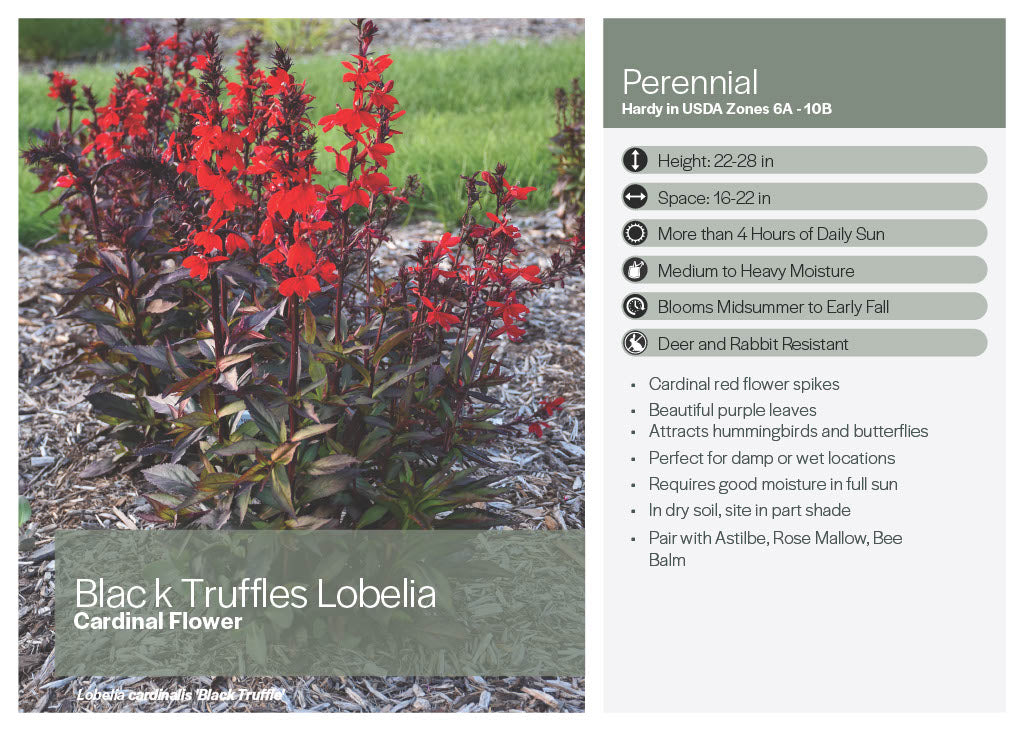 Black Truffles Lobelia
Description

Growth Habit

Toxicity

Satisfaction
True red tubular flowers that are truly a hummingbird's delight. Combine this beauty with chartreuse elephant ears or other light colored moisture loving plants for a wonderful contrast. Black Truffle Cardinal Flower is a hybrid selection with Lobelia cardinalis parentage which by some accounts is considered to be the most beautiful of North America's red flowered species. Provide consistently moist to wet sites, such as a bog garden, for full sun conditions as well as the deepest foliage coloration. At maturity, this plant gets 3-4' tall and 2' wide. This captivating plant belongs to the Campanulaceae family and is native to South Africa.
Care

To ensure successful growth of Black Truffles Lobelia, plant it in well-draining soil with good moisture retention. This plant thrives in partial shade to full sun conditions. Regular watering is essential, especially during dry spells, to keep the soil consistently moist. Deadheading spent flowers will encourage continuous blooming and maintain a neat appearance.
3'-4' tall 2'-3' wide. Zones 3-8.
Lobelia species, including Black Truffles Lobelia (Lobelia erinus), contain alkaloids that can be toxic if ingested. It's essential to keep this plant out of reach from children and pets, as consumption may lead to adverse reactions.
While we work hard to maintain updated pictures of the plant items that we carry, please keep in mind, however, that these are images and that the plant product that you receive may not be exactly the same. If you are not happy with the product that you receive, please notify us immediately (within 24 hours) so that we can work with you to ensure satisfaction.