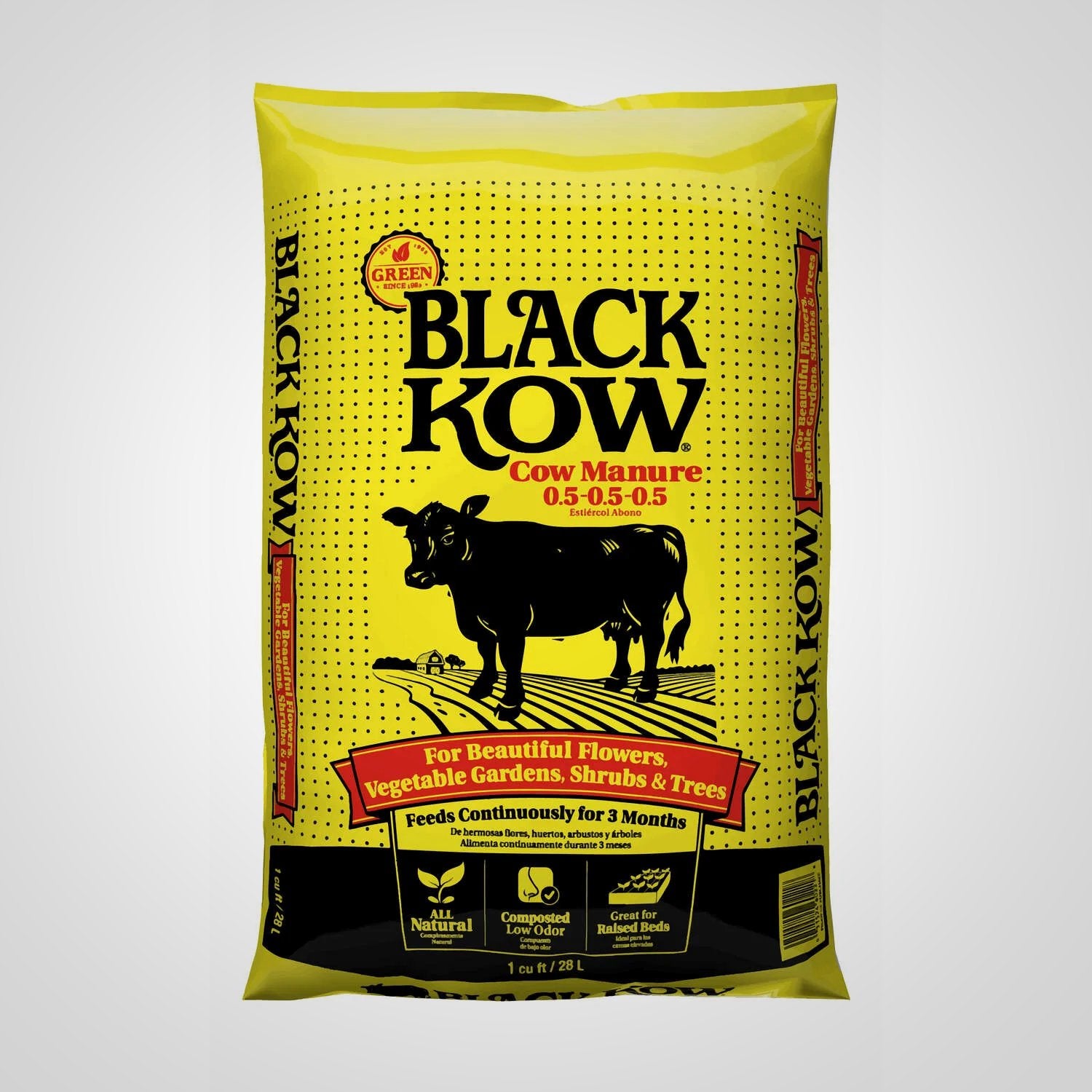 Black Kow Manure
Black Kow - Cow Manure Compost is .5-.5-.5 (NPK) and it's rich in nitrogen releasing bacterial that can feed plants and build soil. Black Kow Manure is naturally composted without chemicals or fillers - stores indefinitely. Some bullets for the product:

All-natural
Feed naturally for up to 3 months
Aerobically composted - No Odor!
Up to 10x the cow manure of other brands
Up to 10x the nutrients of garden soil
Millions of beneficial microbes to improve the soil
Increase nutrient content
Moisture efficient, use less water. 
*Unfortunately, this product is not for shipping - in store pick-up only.