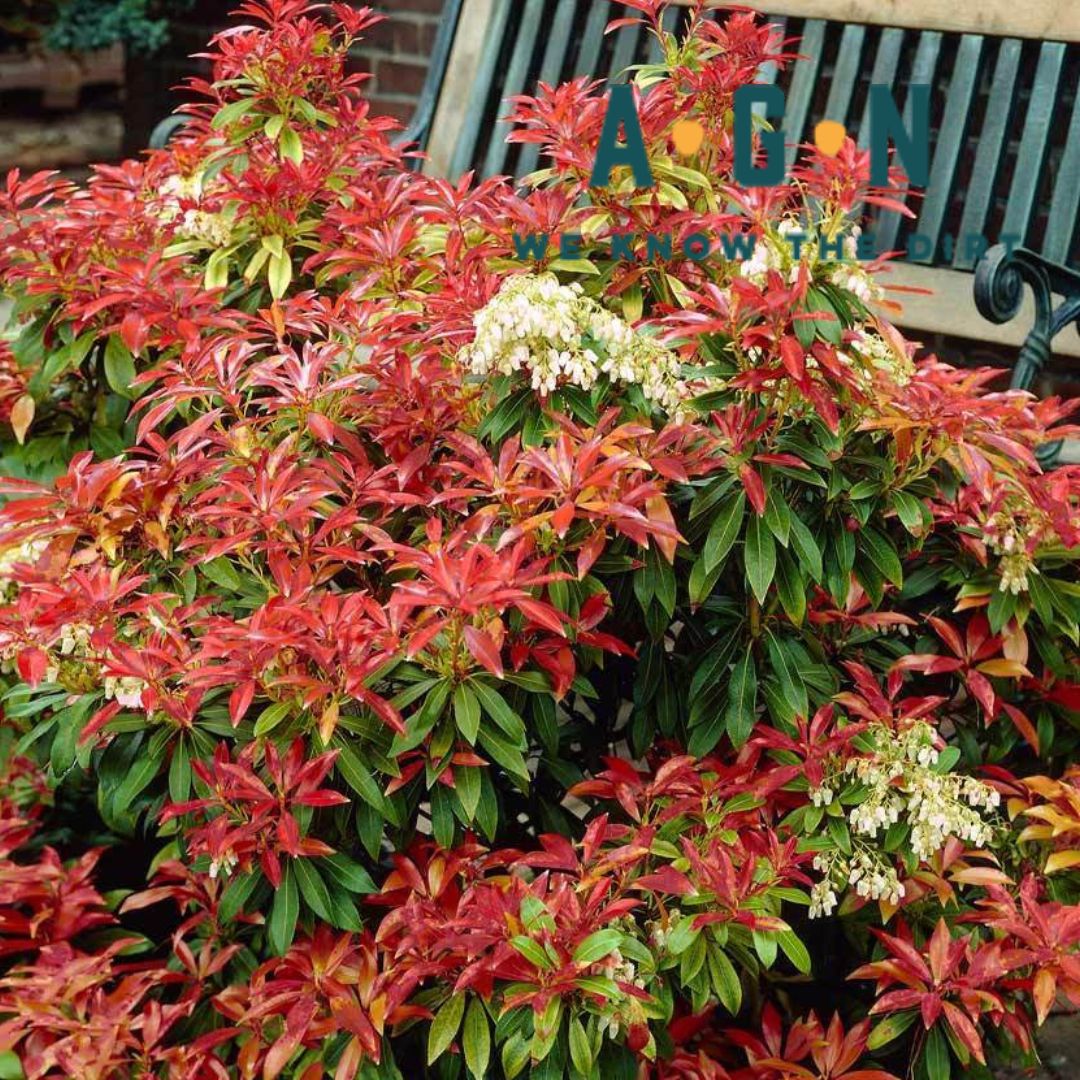 Mountain Fire Pieris
Description

Growth Habit

Care

Toxicity

Satisfaction
Pieris Mountain Fire is a partial-shade garden show-stopper. Pieris Mountain Fire offers many unique features: from late winter into spring, the foliage has flaming red tones, and in summer, as it ages, it turns burgundy. In winter, it is thoroughly evergreen and stays that way until red leaves arrive in spring. The spring foliage mixed with the leaves of pure green from the previous year, so it looks almost like red flowers blooming on the bush. It doesn't take long for the red leaves to give way to fragrant clusters of pinkish-white flowers that form in unusual hanging chains and dangle from the plant.
Broad Leaved evergreen shrub, Early to Mid-Spring flowering with a mature height and width of 6-8'. 

Provide organically rich, slightly acidic, evenly moist, well-drained soil, with protection from harsh winds. Thrives in dappled shade. Water deeply and regularly during the first growing season to establish an extensive root system. Keep roots cool with a thick layer of mulch. Feed with an acid fertilizer after bloom.
Unfortunately, these shrubs are poisonous to humans and pets. All parts of Pieris japonica contain Grayanotoxins that affect the heart, brain, and nervous system. Pieris Mountain Fire is deer resistant and more pest resistant than other varieties.

While we work hard to maintain updated pictures of the plant items that we carry, please keep in mind, however, that these are images and that the plant product that you receive may not be exactly the same. If you are not happy with the product that you receive, please notify us immediately (within 24 hours) so that we can work with you to ensure satisfaction.