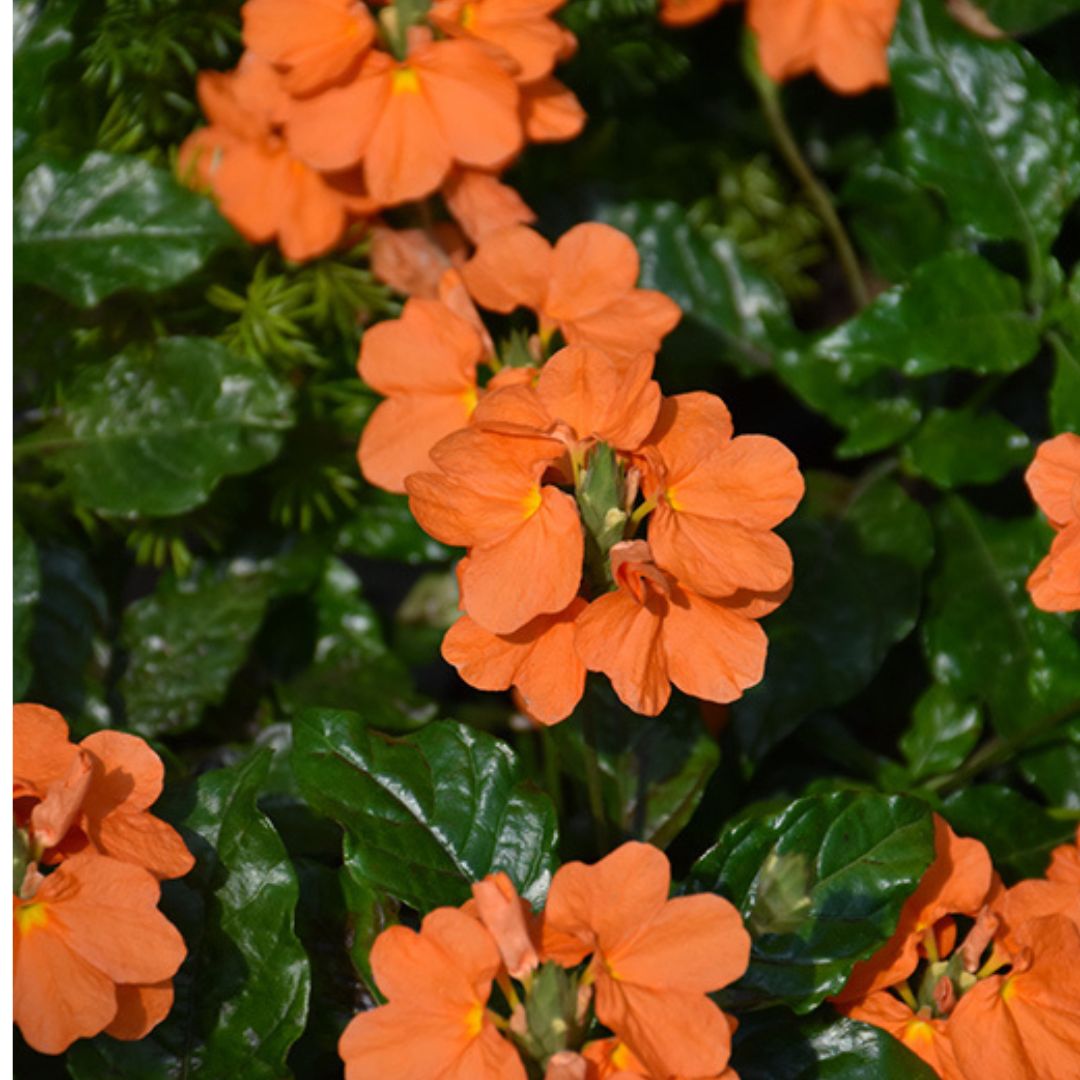 Orange Marmalade Crossandra
A lovely tropical plant with beautiful, mounded, shiny deep green leaves; orange flowers with yellow eyes rise above on spikes in summer; does not tolerate cold weather. Orange Marmalade Firecracker Plant features showy spikes of orange flowers with yellow eyes rising above the foliage from early summer to early fall. Its attractive glossy pointy leaves remain dark green in color throughout the year.
While we work hard to maintain updated pictures of the plant items that we carry, please keep in mind, however, that these are images and that the plant product that you receive may not be exactly the same. If you are not happy with the product that you receive, please notify us immediately (within 24 hours) so that we can work with you to ensure satisfaction.