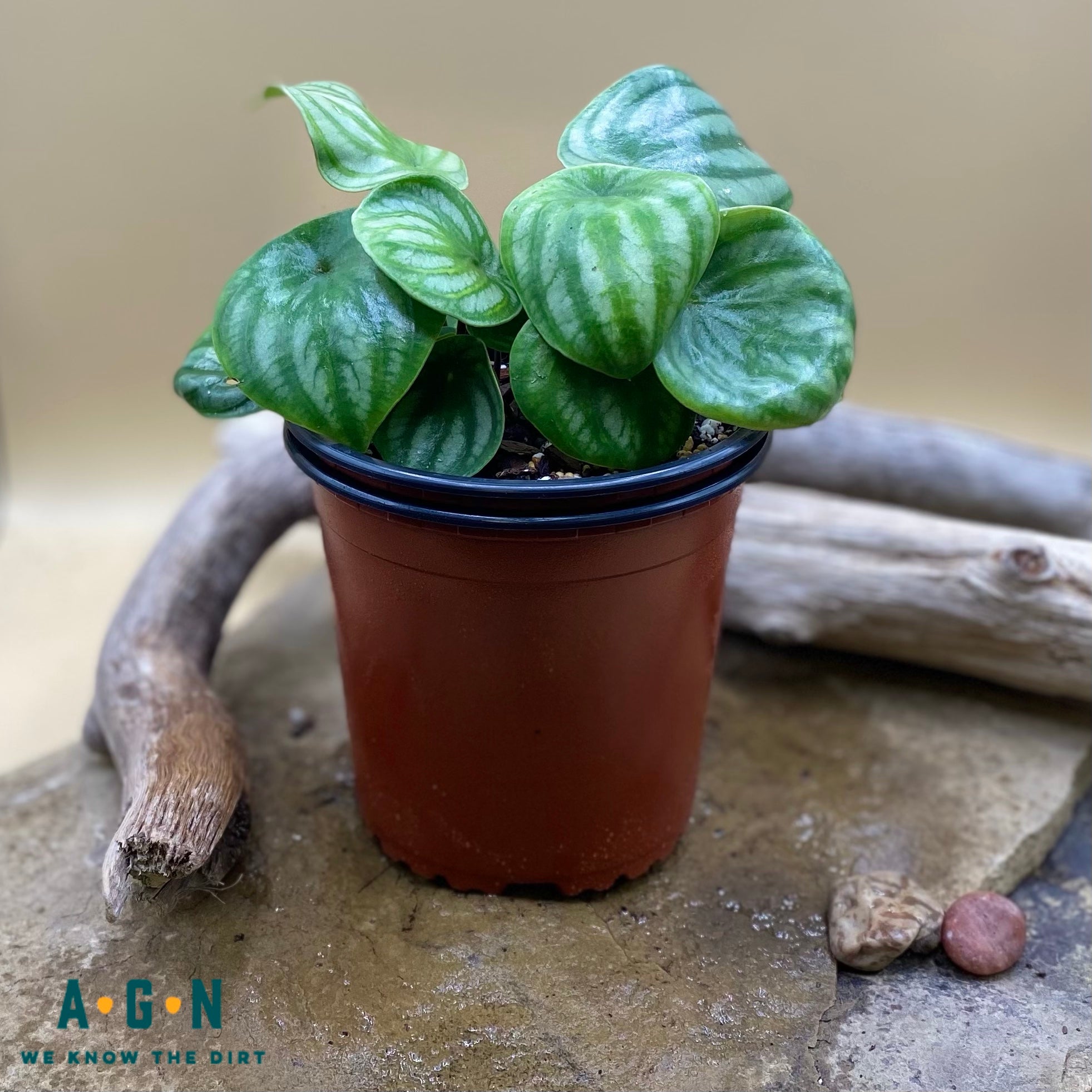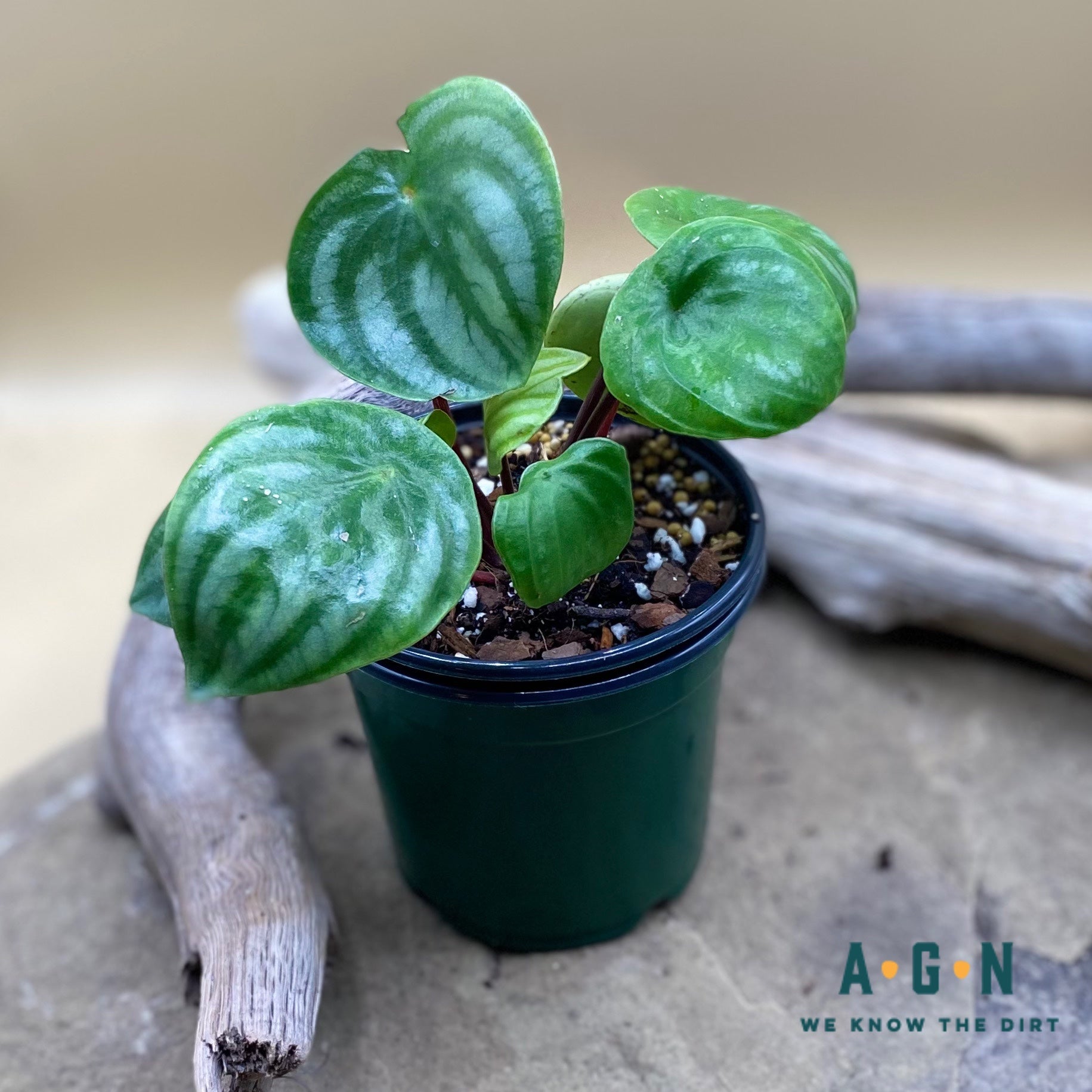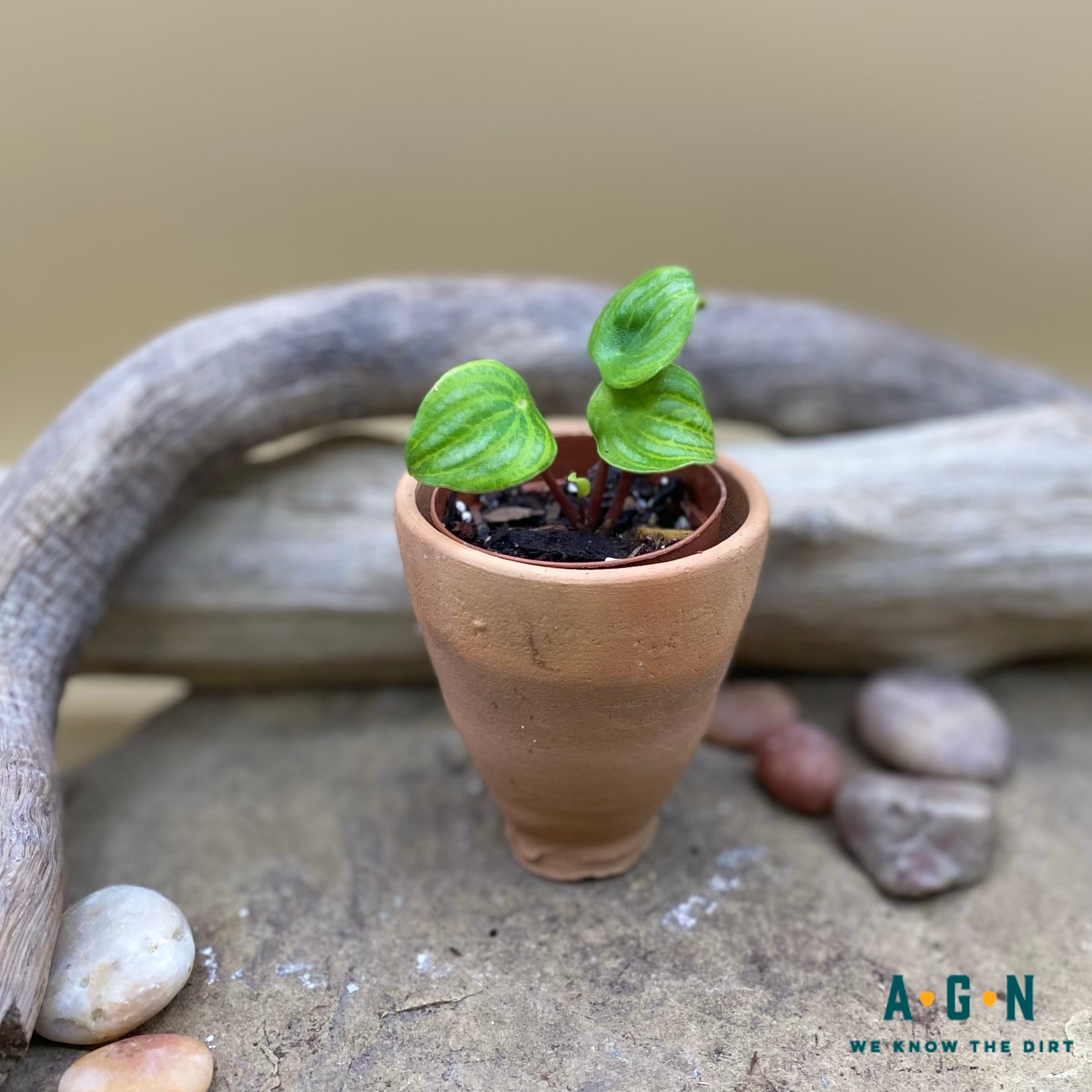 Peperomia, 'Argyreia' (Watermelon)
Peperomia, 'Argyreia'  is commonly known as a Watermelon Peperomia because of its similarity of appearance to the rind (skin) of a watermelon. It's leaves are kind of oval in shape and display an outstanding mixture of green and silver stripes. These make a nice contrast to the red leaf stems. It only grows about 8 to 12 inches tall, so it's easy to feature on shelves. These plants will get droopy when they're thirsty and prefer to be bottom watered to avoid over watering and root rot.
*Pots not included
While we work hard to maintain updated pictures of the plant items that we carry, please keep in mind, however, that these are images and that the plant product that you receive may not be exactly the same. If you are not happy with the product that you receive, please notify us immediately (within 24 hours) so that we can work with you to ensure satisfaction.