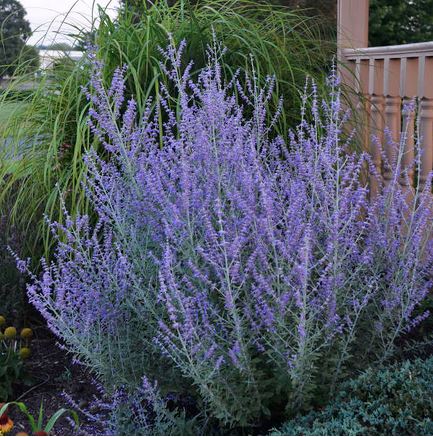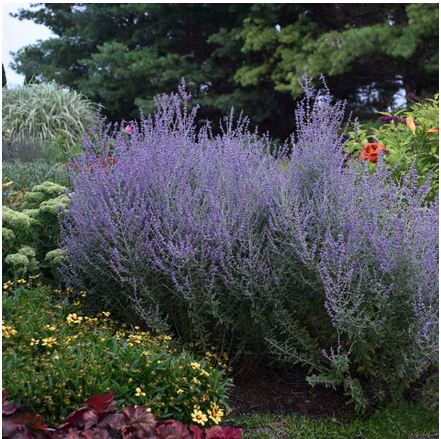 Perovskia Rocketman Russian Sage
Common Name: Russian Sage
Common Name: Russian Sage
 Here's a Perovskia that doesn't get too tall, has stronger stems and a more upright habit than most. Its aromatic, grey-green leaves are entirely like those of 'Little Spire', clinging to the silvery stems.
Each stem is topped with large, fluffy textured, lavender blue flowers beginning in midsummer. Like most Perovskias, the colorful calyxes remain on the stems long after the flowers are spent, making it look like it is still blooming long after it is actually done. You'll have great color on this plant from about July through October in the Midwest.
A perfect perennial for hot, dry climates and also exceptionally cold hardy. Perovskia can be used in a wide variety of environments with little attention through the season - a reason they have long been a staple of landscapers. Expect these plants to be a little later to emerge in spring, but also to offer color well into fall.