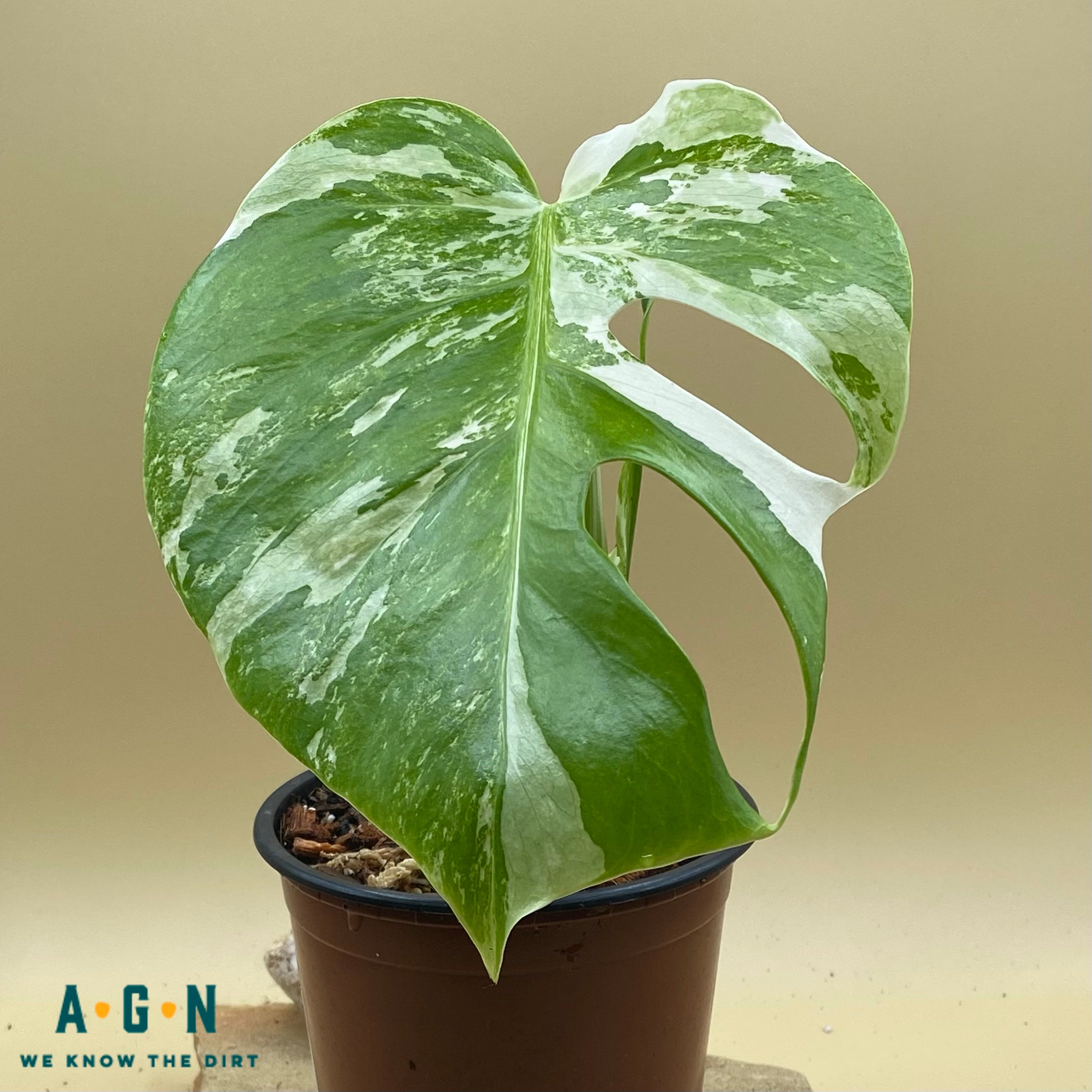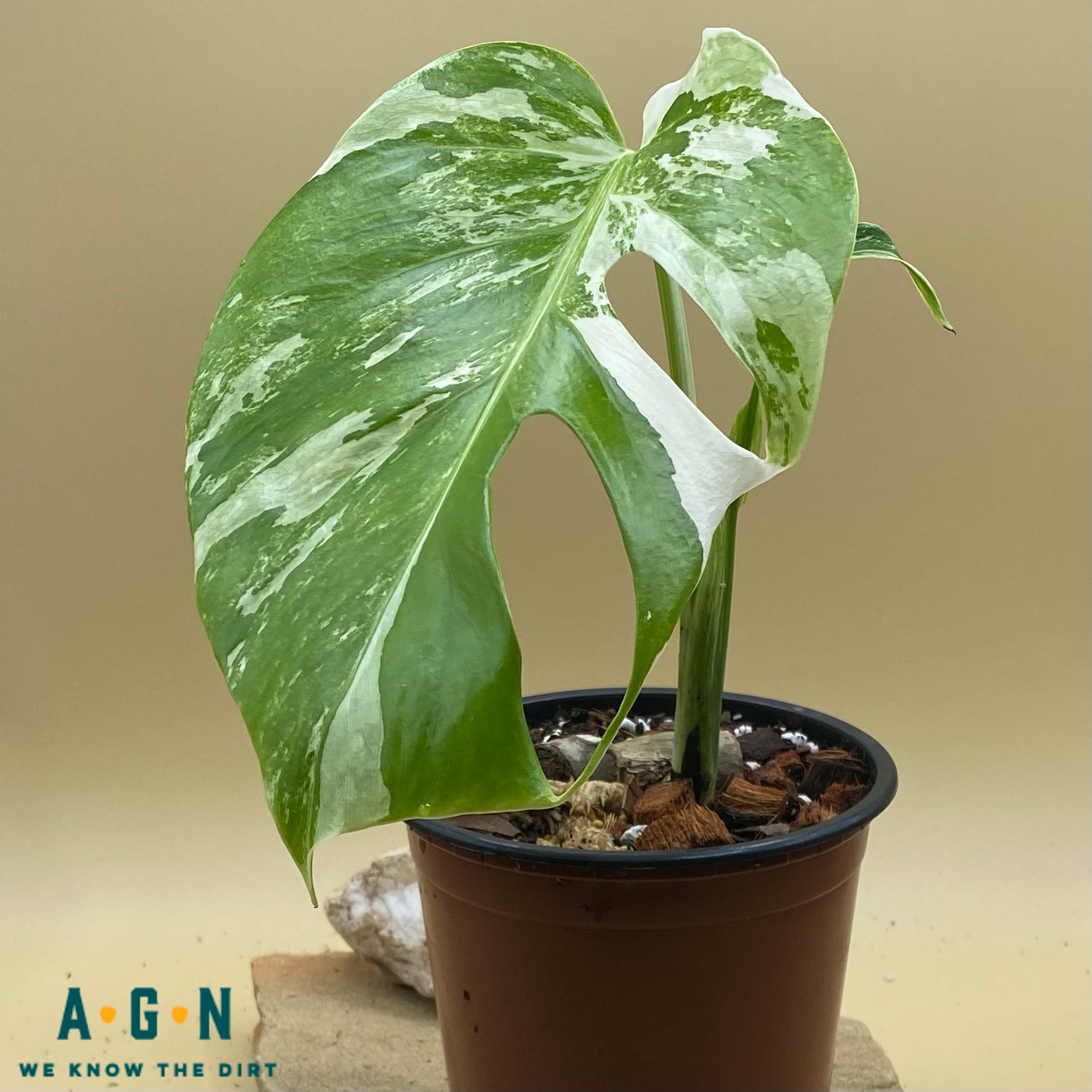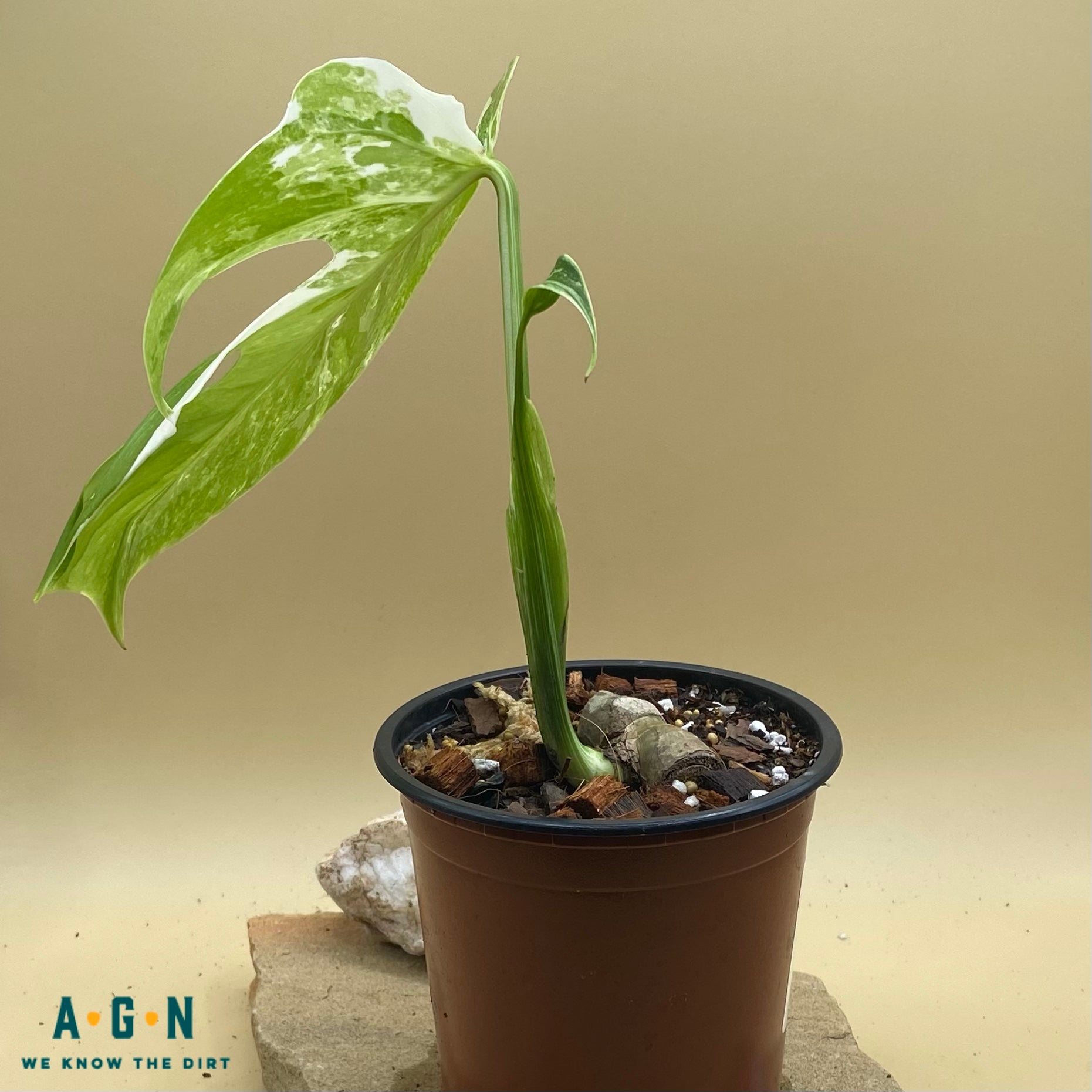 Variegata Albo Monstera
"Albo" shows off with it's thick green leaves with white variegation uniquely painted in to show amazing contrast to the fenestrated leaves. This plant is fully rooted and grown from a large node. It thrives in our Chunky Chatt aroid soil and a warm humid environment with plenty of bright filtered light.
While we work hard to maintain updated pictures of the plant items that we carry, please keep in mind, however, that these are images and that the plant product that you receive may not be exactly the same. If you are not happy with the product that you receive, please notify us immediately (within 24 hours) so that we can work with you to ensure satisfaction.