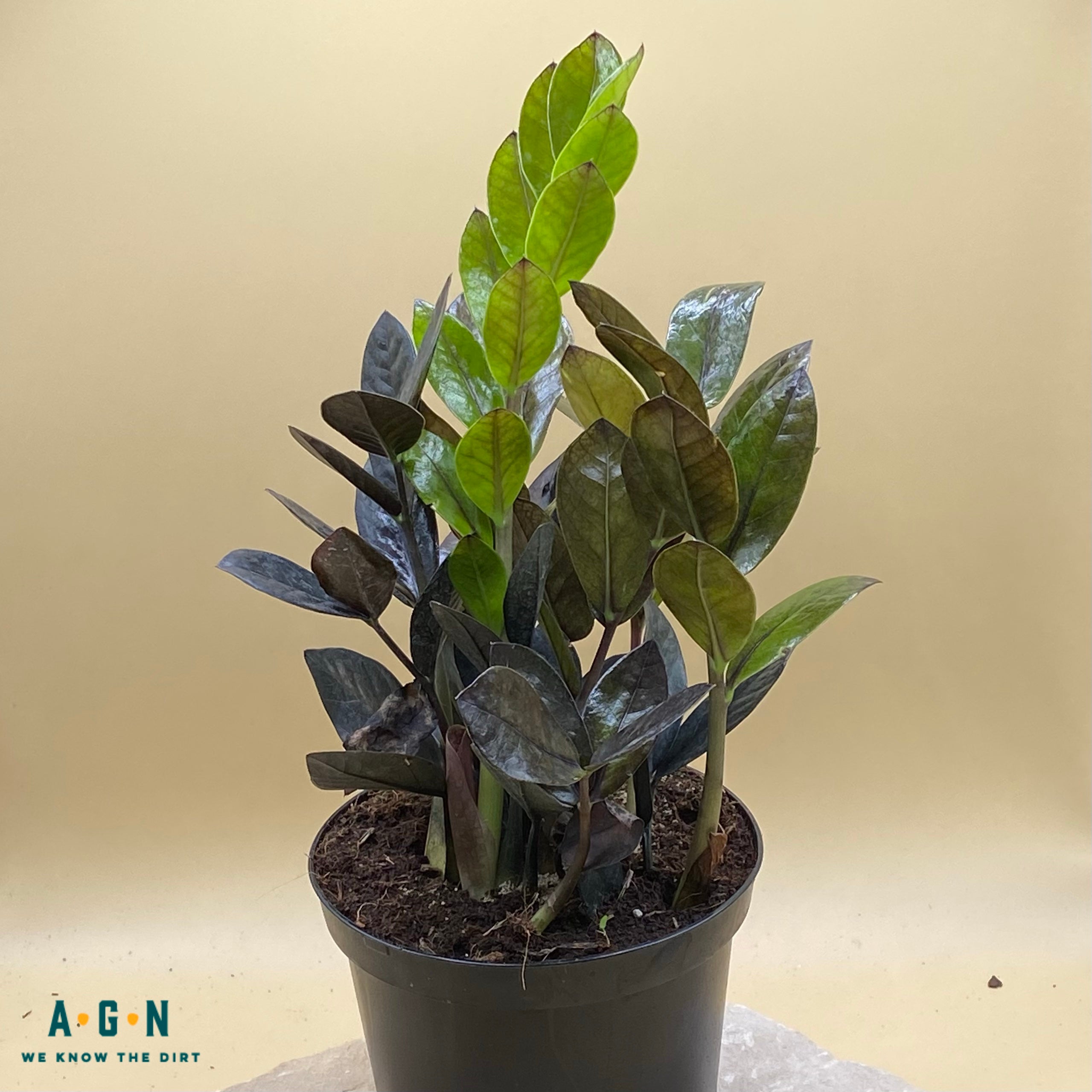 Raven ZZ (Zamiocalcas-Zamifolia) Plant
Raven ZZ Plant really lives up to its cool name with its purple-black shiny leaves! ZZ plants are a low-maintenance, beautiful plant to keep indoors, and the raven ZZ shares much of the same characteristics. Its full name is Zamioculcas zamiifolia Raven, and it's a tropical succulent that sprouts lime green leaves that turn a deep purple-black as they mature. Sometimes it can take quite a few weeks for the lime green leaves to begin changing.
While we work hard to maintain updated pictures of the plant items that we carry, please keep in mind, however, that these are images and that the plant product that you receive may not be exactly the same. If you are not happy with the product that you receive, please notify us immediately (within 24 hours) so that we can work with you to ensure satisfaction.