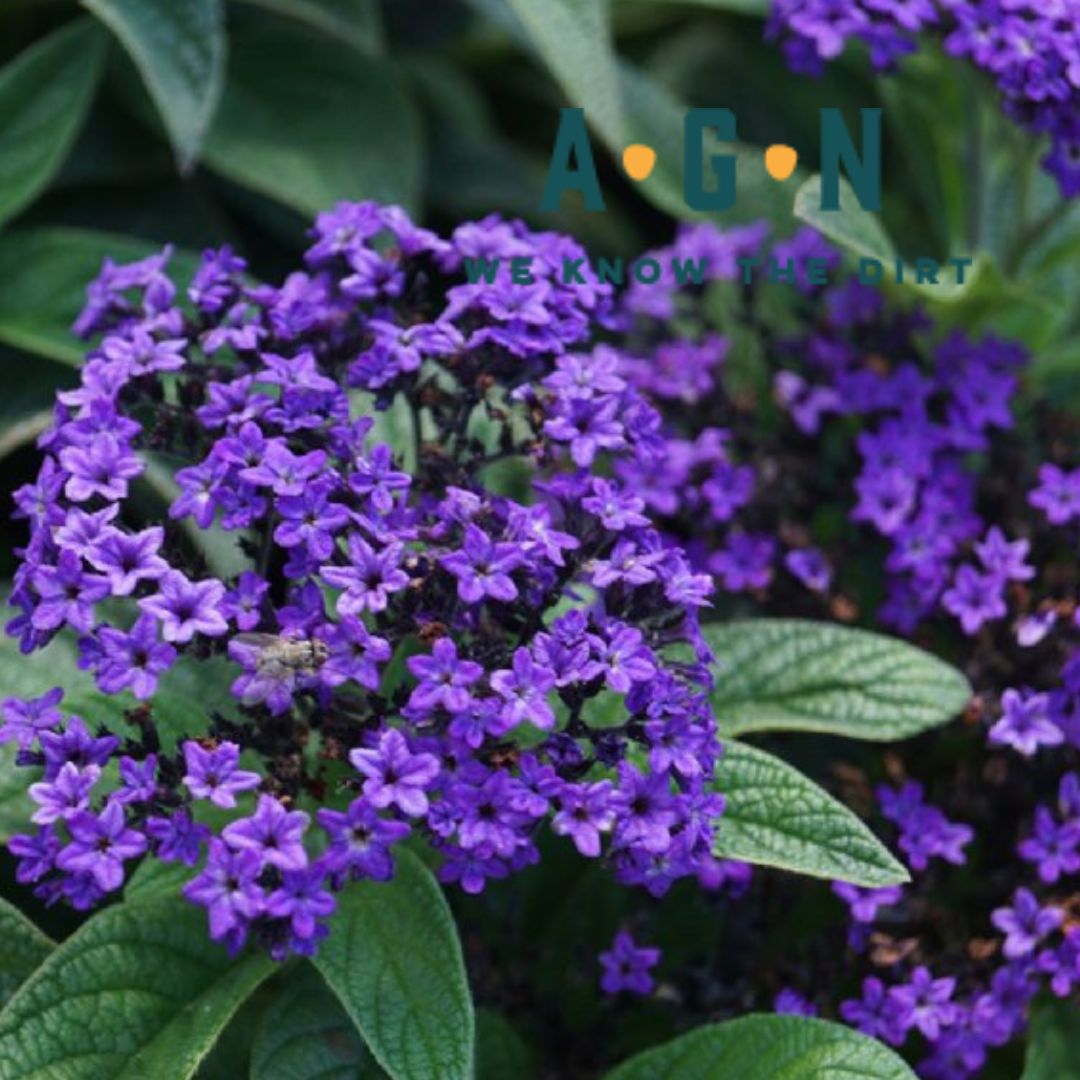 Scentropia Dark Heliotrope
Heliotrope are often overlooked as a strong annual but that is a mistake since they are a fabulous plant handling the Tennessee full sun very well. Scentropia™ Dark Blue Heliotrope Plants produce intensely fragrant, truly blue flowers with amazing saturated coloring. This well branched plant offers large blooms making it perfect for containers and combos. Depending upon the age of the flower, the color may range from rich sapphire blue to deep, blue violet. Keep in mind, they do not love alot of shade nor overwatering also, they are not pet friendly so be careful if you have pets. At maturity, this plant will become approximately 14 - 16" tall and wide.

While we work hard to maintain updated pictures of the plant items that we carry, please keep in mind, however, that these are images and that the plant product that you receive may not be exactly the same. If you are not happy with the product that you receive, please notify us immediately (within 24 hours) so that we can work with you to ensure satisfaction.