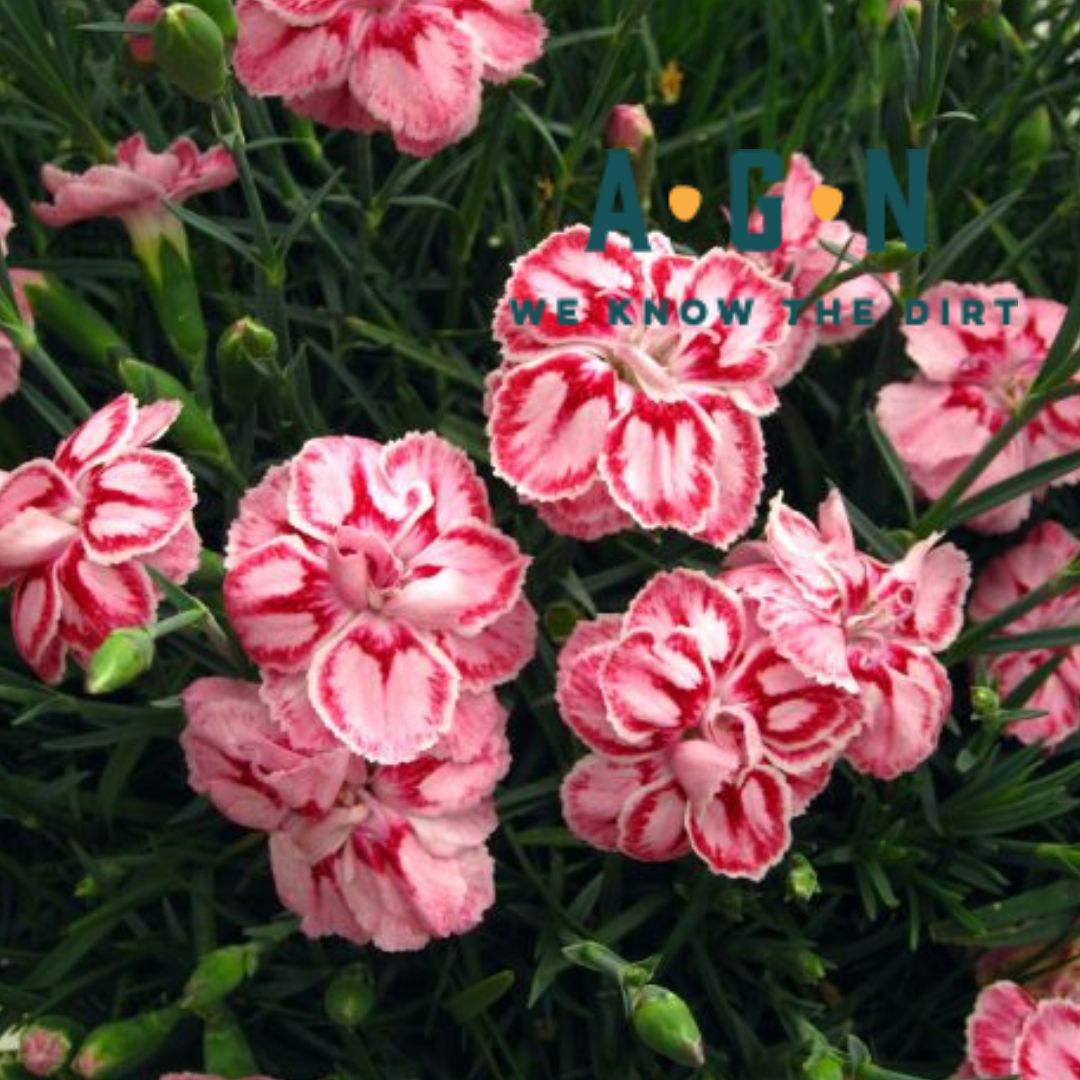 Starburst Dianthus
Description

Care

Growth Habit

Toxicity

Satisfaction
Starburst has large, semi-double, frilly, red flowers splashed with white, on long, sturdy stems. Flowers have a good spicy fragrance which is very nice. For best results deadhead Dianthus plants regularly to prolong flowering. Full sun to partial sun in rich well drained soil works best for growing dianthus. Also, trim back plants in autumn to promote new growth, and protect from excessive wet conditions in winter.
Zones 5 - 9. Full sun. Moist well drained soil Drought tolerant once established - water well until established. Deadhead to prolong flowering. 
Toxic to pets. Keep away from children and pets. Do not ingest.
While we work hard to maintain updated pictures of the plant items that we carry, please keep in mind, however, that these are images and that the plant product that you receive may not be exactly the same. If you are not happy with the product that you receive, please notify us immediately (within 24 hours) so that we can work with you to ensure satisfaction.