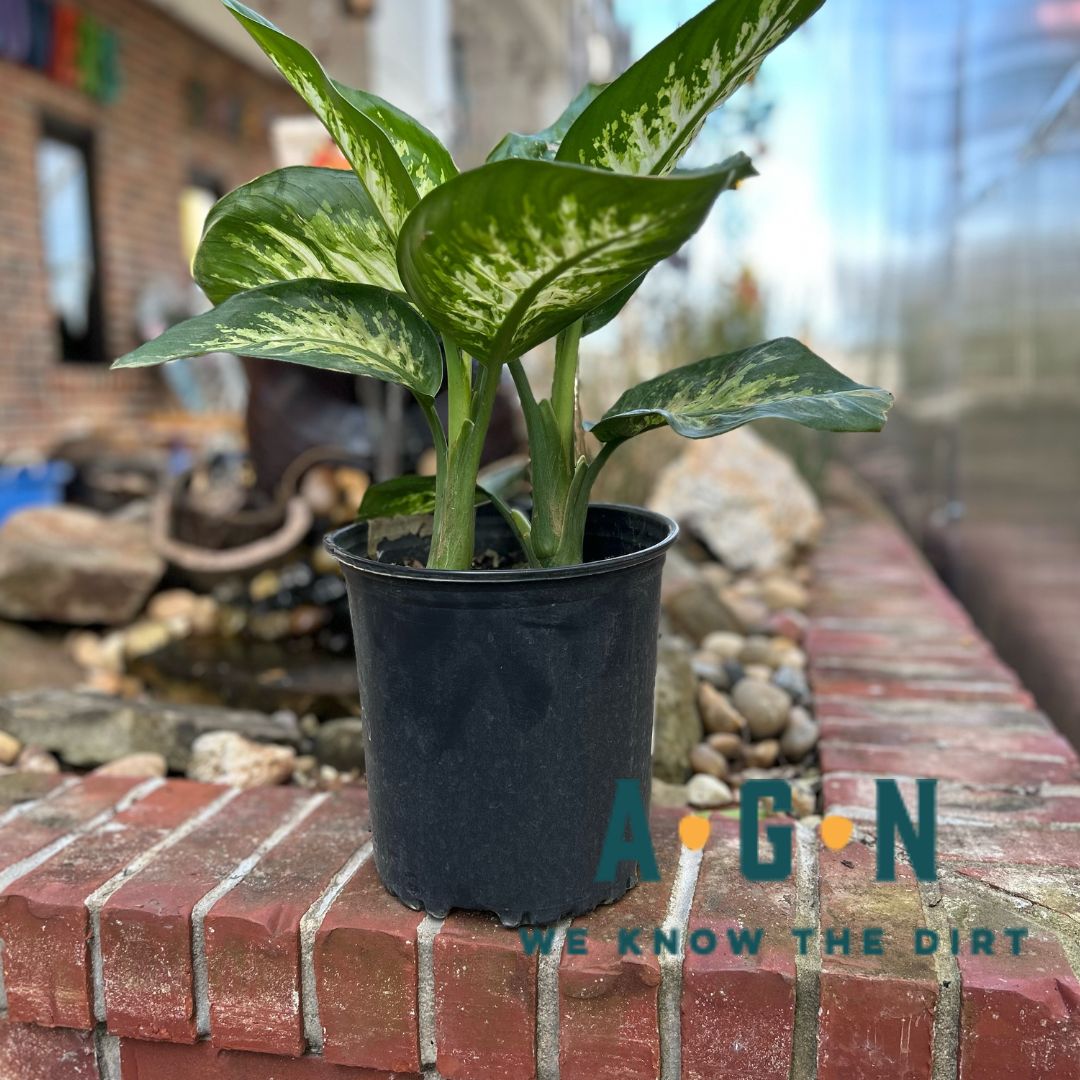 Tropic Snow Dieffenbachia
Dieffenbachia is very easy to grow - it has vibrant green color and bright white contrast meet, making the Tropic Snow Plants perfect for delivering tropical tones to any "home-scape". This plant's colorful, richly variegated mixture of greens, yellows, and whites thrive in any indoor space with just a bit of sunlight and water. So, you don't need a green thumb, and because it grows fast, you get results quickly. Mature Height & Width: 4-5 feet by 2-3 feet.

While we work hard to maintain updated pictures of the plant items that we carry, please keep in mind, however, that these are images and that the plant product that you receive may not be exactly the same. If you are not happy with the product that you receive, please notify us immediately (within 24 hours) so that we can work with you to ensure satisfaction.