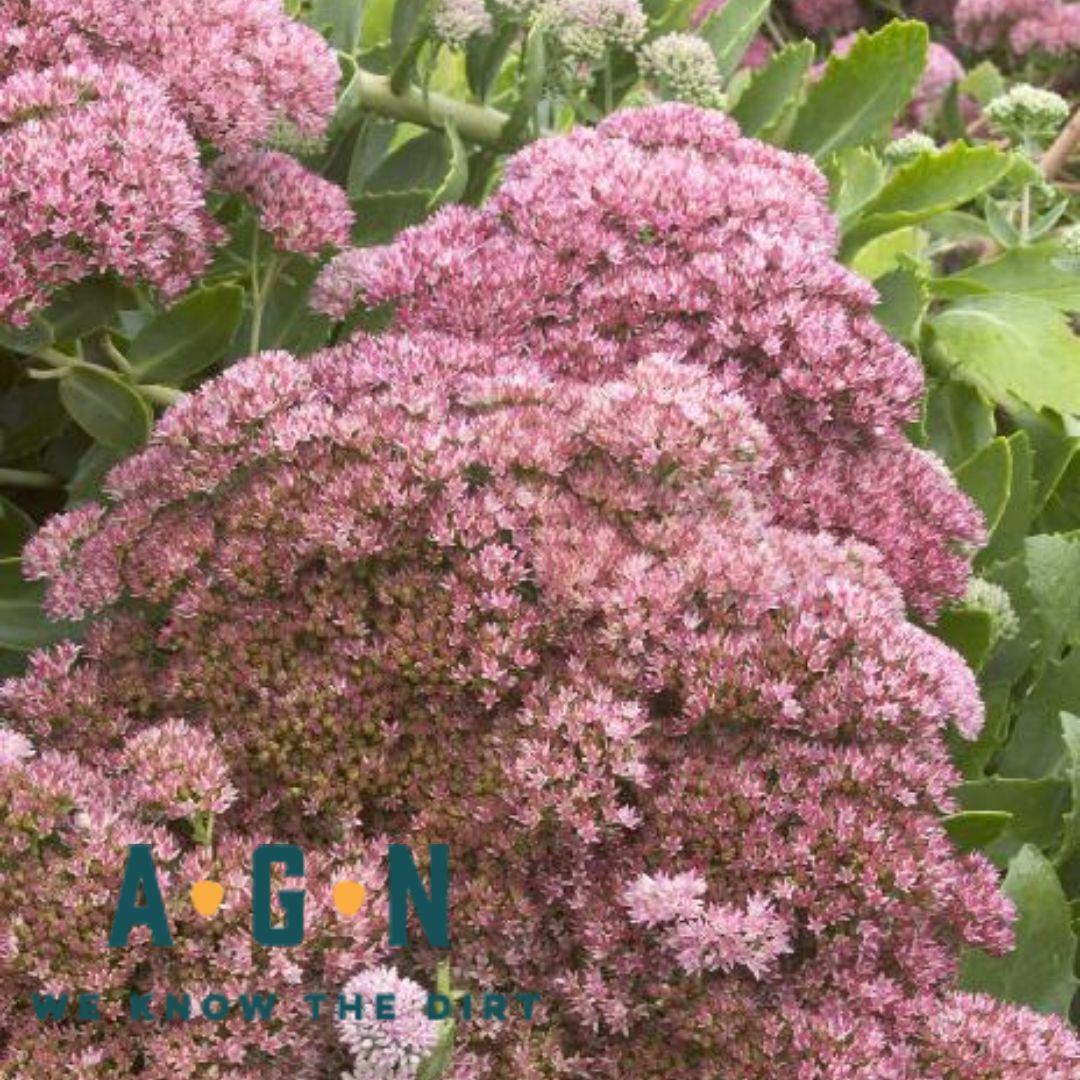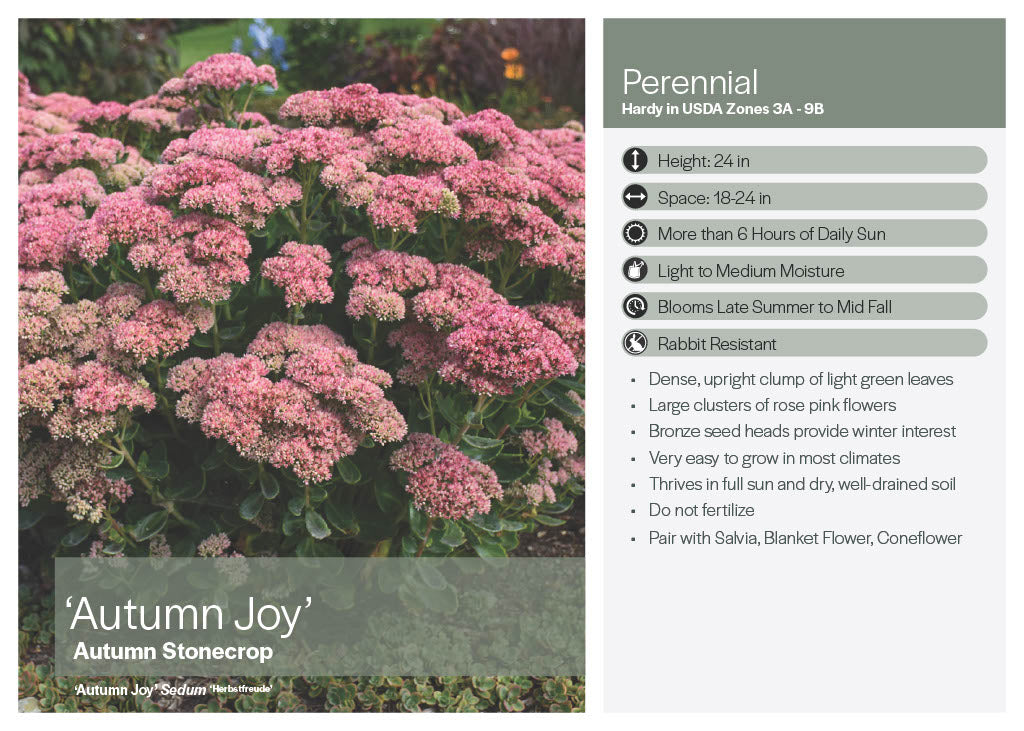 Autumn Joy Sedum
Description

CARE

GROWTH HABIT

TOXICITY

Satisfaction
This sturdy perennial is as tough as they come. Autumn Joy stonecrop—Hylotelephium telephium 'Herbstfreude' ('Autumn Joy') is a popular upright variety of stonecrop sedum.   It is a hybrid plant created by crossing a species of sedum (Sedum telephium) with a species of ice plant (Hylotelephium spectabile). The resulting plant features gray-green, rounded, succulent-like leaves. It blooms with tiny, pink, star-shaped flowers that grow in clusters roughly 3 to 6 inches across on top of the plant's stems. After they bloom, the flowers gradually change in color to a deep rose and then rust before they die when cold fall temperatures arrive. A excellent addition to the rock garden or mixed border. At maturity, this plant will be around 2 feet both tall and wide.

You might want to plant these with some type a pesticide that with some organic systemic pest control since Aphids tend to like this plant in the summer and before you know it, they foliage gets eaten up. We use Bonide Systemic Granules Pest Control on ours!

Autumn Joy Sedum is a low-maintenance plant that thrives in full sun but can tolerate partial shade. It prefers well-draining soil and is drought-tolerant once established. Overwatering should be avoided to prevent root rot. This sedum variety is highly resilient and can adapt to various soil types, making it an excellent choice for gardens and landscapes with different growing conditions.
Autumn Joy Sedum is a hardy perennial that typically grows well in USDA hardiness zones 3 to 9. It forms upright clumps of fleshy, blue-green leaves, creating an attractive mound. In late summer to fall, the plant produces large, flat clusters of flowers that start as light pink and gradually change to a rich coppery red, providing an eye-catching display that persists well into the autumn season.
Non-toxic to humans and pets.
While we work hard to maintain updated pictures of the plant items that we carry, please keep in mind, however, that these are images and that the plant product that you receive may not be exactly the same. If you are not happy with the product that you receive, please notify us immediately (within 24 hours) so that we can work with you to ensure satisfaction.