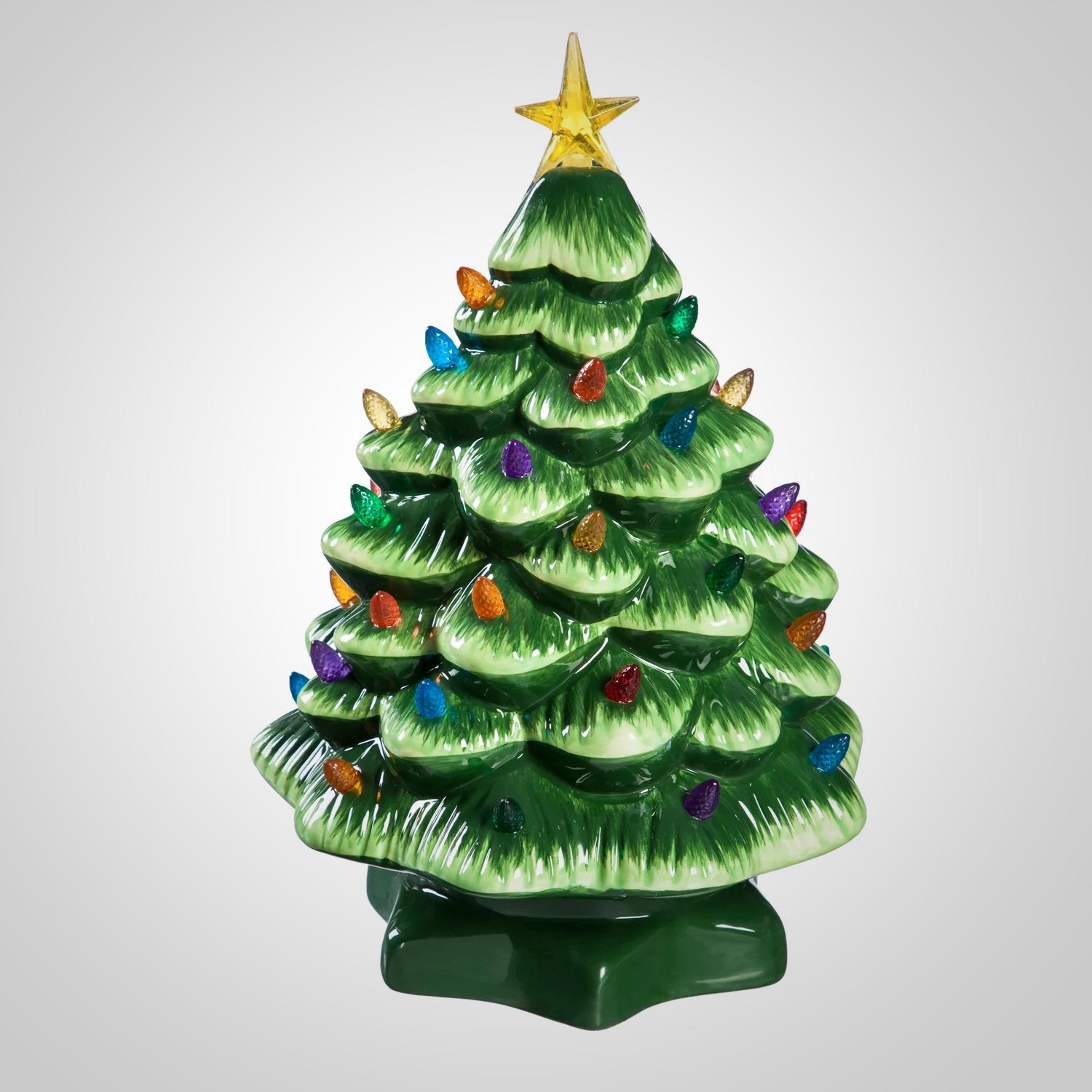 LED Ceramic Christmas Tree with Lights and Music, 14in
Reminiscent of Grandma's ceramic tree, but hers never played music!
This tree plays: (1) Jingle Bells, (2) We Wish You a Merry Christmas, (3) Silent Night, (4) Deck the Halls, (5) Joy to the World, (6) The first Noel, (7) Hark the Herald Angels Sing and (8) Oh Christmas Tree
3 x AA Batteries Not Included. 3-way switch: ON Lights and Music, ON Lights only, and OFF. Plays 6 holiday songs!