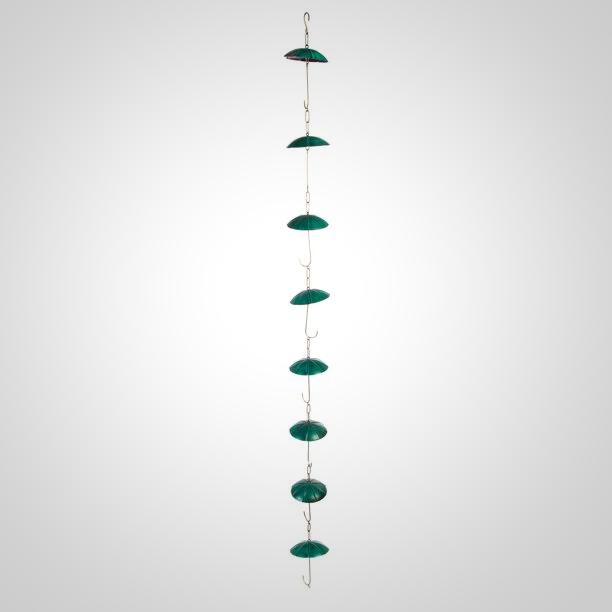 Verdigris Umbrella Rain Chain
Rainy days don't have to be so bad with this Verdigris Umbrella Rain Chain. This chain features a verdigris color, with small umbrellas to divert rainfall in whimsical style. Made of metal, this weather-resistant design won't rust or fade over time. Rain chains are very effective at diverting water while creating a soothing sound as rain passes through.
Hook attachment allows for easy hanging from gutters to elevate curb appeal. Measures 6.5"W x 98"H x 6.5"D.