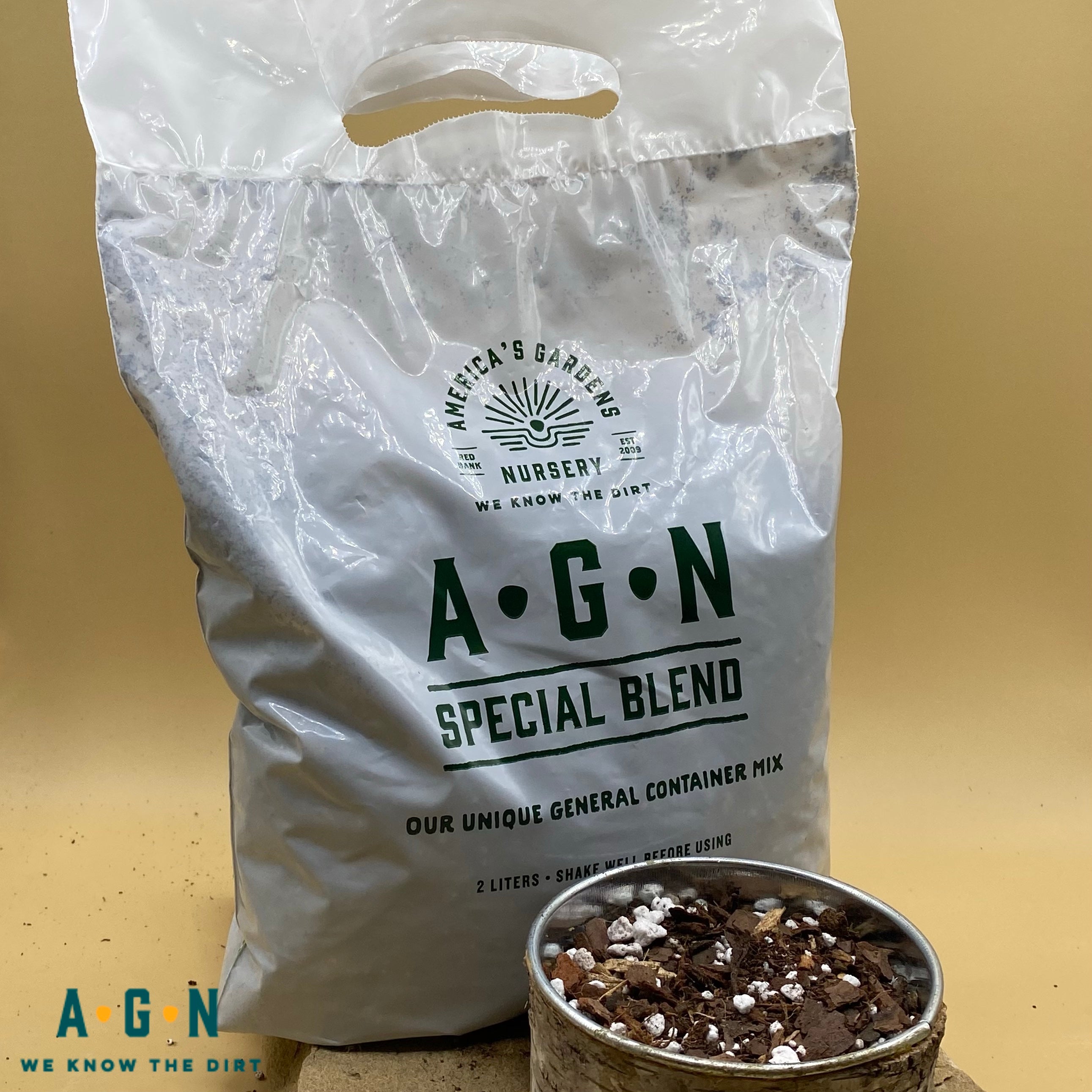 AMG Special Blend Soil
Here at America's Gardens we like to mix our own special blend of soils for our plants. This allows us to make sure each plant is getting its' own unique composition of substrates to make the plant feel most at home.
Our AGN Special Blend soil is a blend of soil, perlite and natural fertilizer for your plants needs. Our soil is loose, but still provides structure for your plant. With perlite added, it retains enough water and allows aeration and drainage to your plants roots. We strive to provide natural fertilizers and we give you just that added right into this mix.

The Special Blend is offered in 2 liters, 4 liters and our newest and largest size of 1.5 cubic feet.