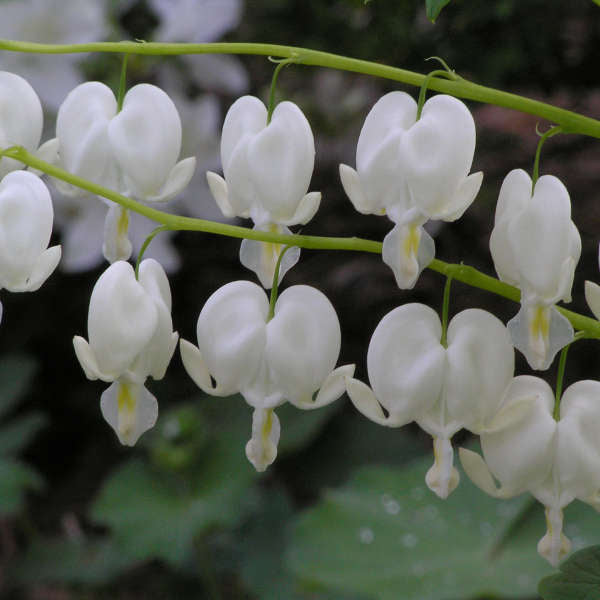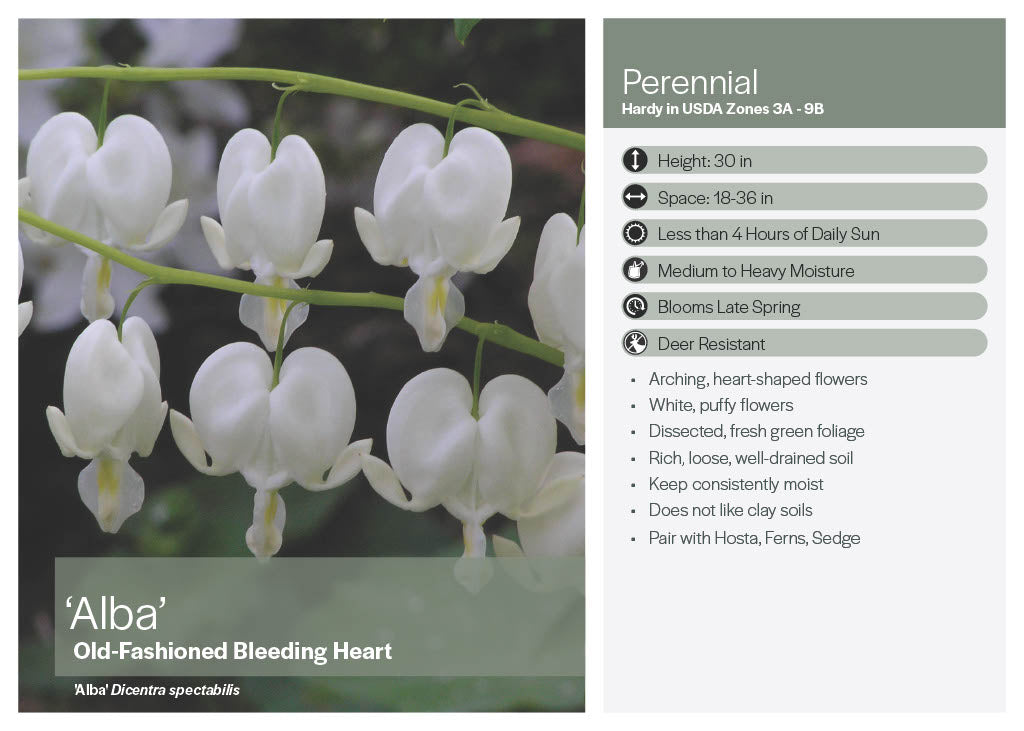 White (Alba) Bleeding Heart
Description

Care

Growth Habit

Toxicity

Satisfaction
Every bit as charming as the pink form, 'Alba' forms large, bushy clumps of powdery-light green foliage comprised of cut or lobed leaves on fleshy stems. In late spring, chains of puffy, white, heart-shaped flowers dangle beneath the arching stems. These racemes make delightful additions to fresh bouquets, lasting about 2 weeks in a vase. In cooler climates with adequate moisture, the bloom time may be extended into early summer.
Zones 3 - 9. Full to part shade. In cooler climates, can tolerate more sunbut here in Tennessee it will tolerate some morning/evening sun or dappled afternoon sun, but more will scorch this plants delicate fern-like leaves. Blooms late spring for several weeks. After blooming has ended foliage will decline or die back entirely - this is normal. You can cut back the foliage to help maintain a tidy appearance.
2' - 3' tall and 1' - 3' wide. 
Toxic. Sap is a skin irritant. Do not ingest.


While we work hard to maintain updated pictures of the plant items that we carry, please keep in mind, however, that these are images and that the plant product that you receive may not be exactly the same. If you are not happy with the product that you receive, please notify us immediately (within 24 hours) so that we can work with you to ensure satisfaction.