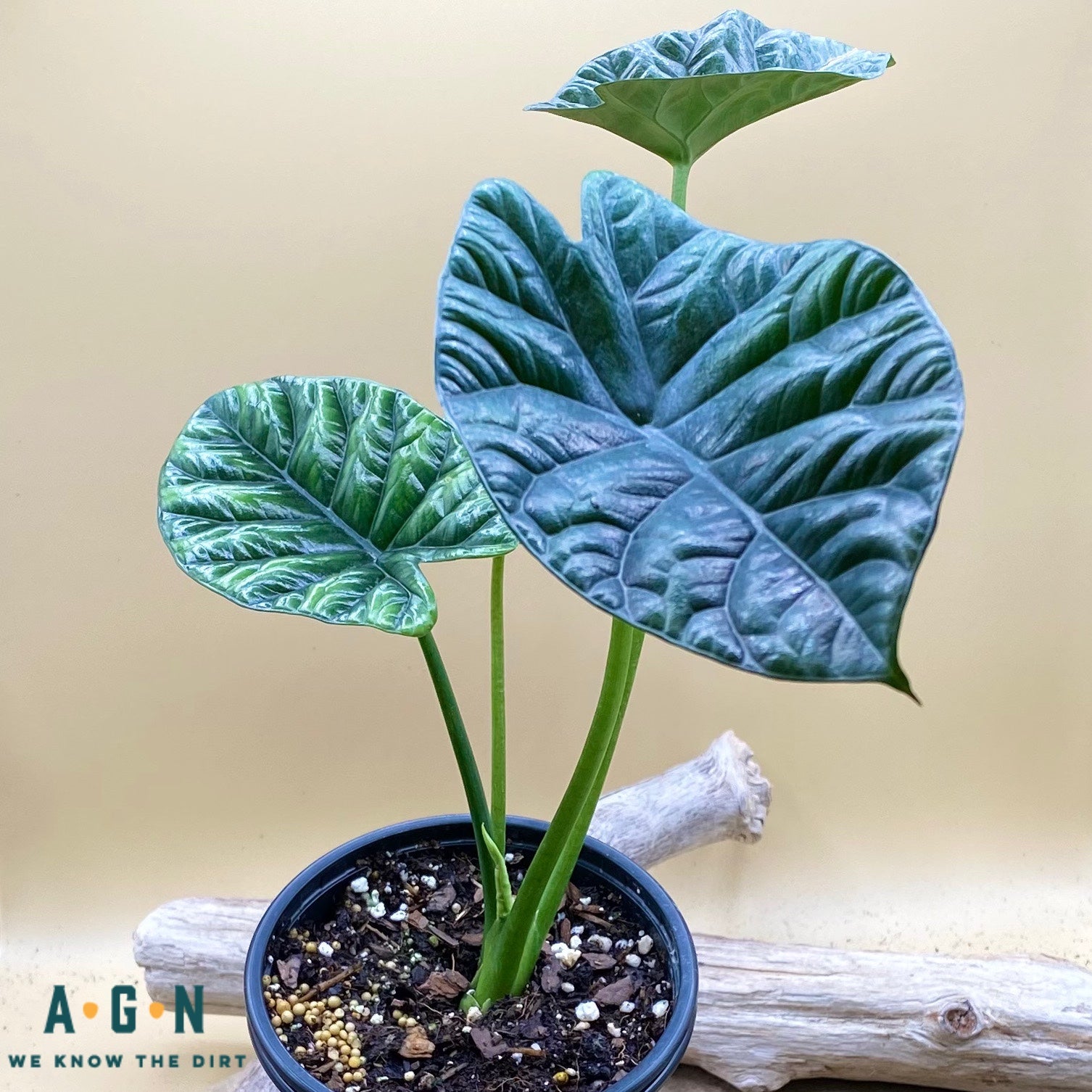 Quilted Dreams Alocasia
Alocasia, sinuata "Quilted Dreams'  Although it is considered a jewel Alocasia, Quilted Dreams can get bushier and taller than her planty cousins. It's foliage resembles a fluffy pillow or quilt (undulated leaves). When unfurling new leaves, its dark crevassing veins contrast beautifully through the rich green foliage bearing the likeness of a glowing jewel.  

While we work hard to maintain updated pictures of the plant items that we carry, please keep in mind, however, that these are images and that the plant product that you receive may not be exactly the same. If you are not happy with the product that you receive, please notify us immediately (within 24 hours) so that we can work with you to ensure satisfaction.