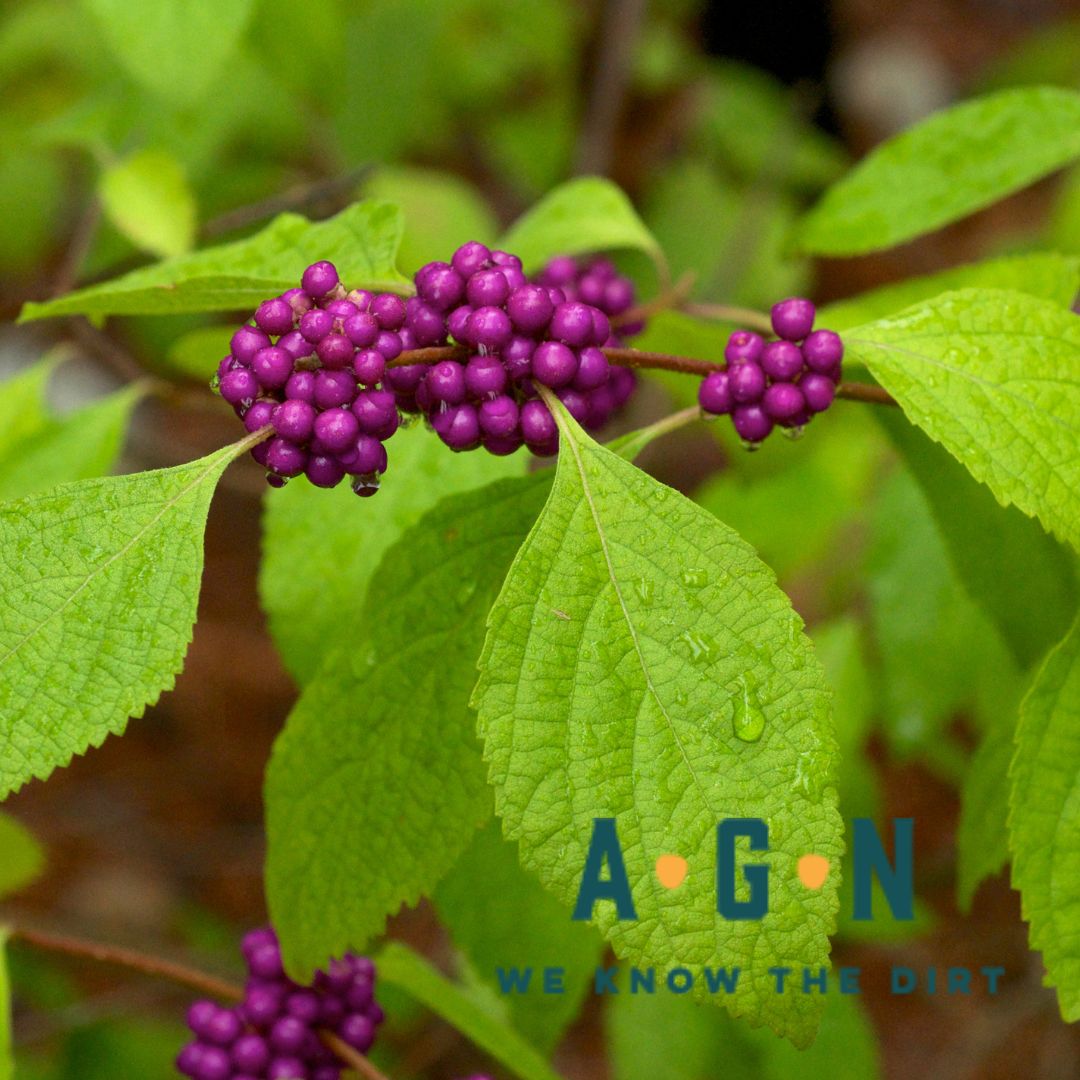 American Beautyberry
American beauty-berry most often grows 3-5 ft. tall and usually just as wide, It can reach 9 ft. in height in favorable soil and moisture conditions. It has long, arching branches and yellow-green fall foliage, but its most striking feature is the clusters of glossy, iridescent-purple fruit (sometimes white) which hug the branches at leaf axils in the fall and winter.
In store purchase only - 3 gallon plants cannot be shipped.
While we work hard to maintain updated pictures of the plant items that we carry, please keep in mind, however, that these are images and that the plant product that you receive may not be exactly the same. If you are not happy with the product that you receive, please notify us immediately (within 24 hours) so that we can work with you to ensure satisfaction.