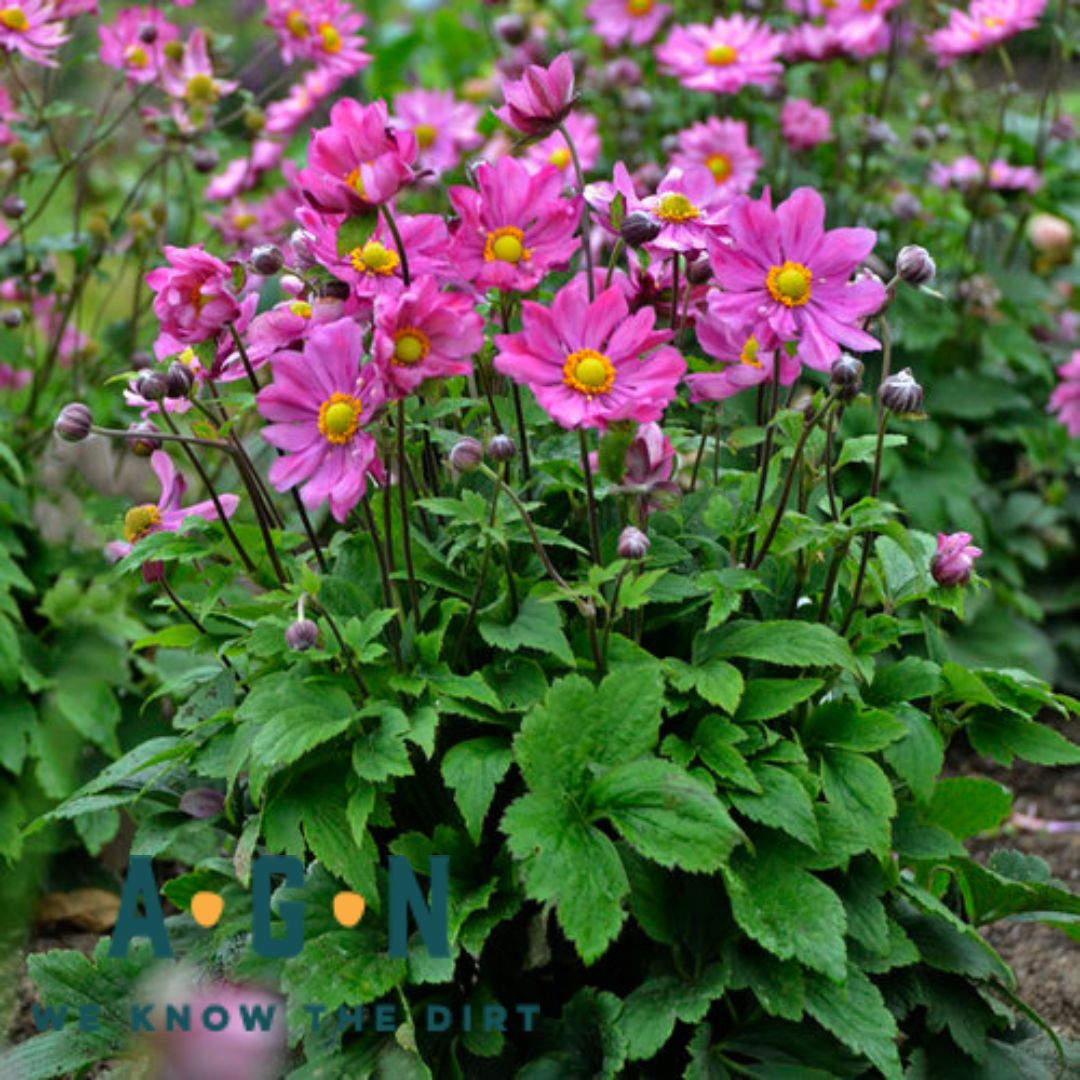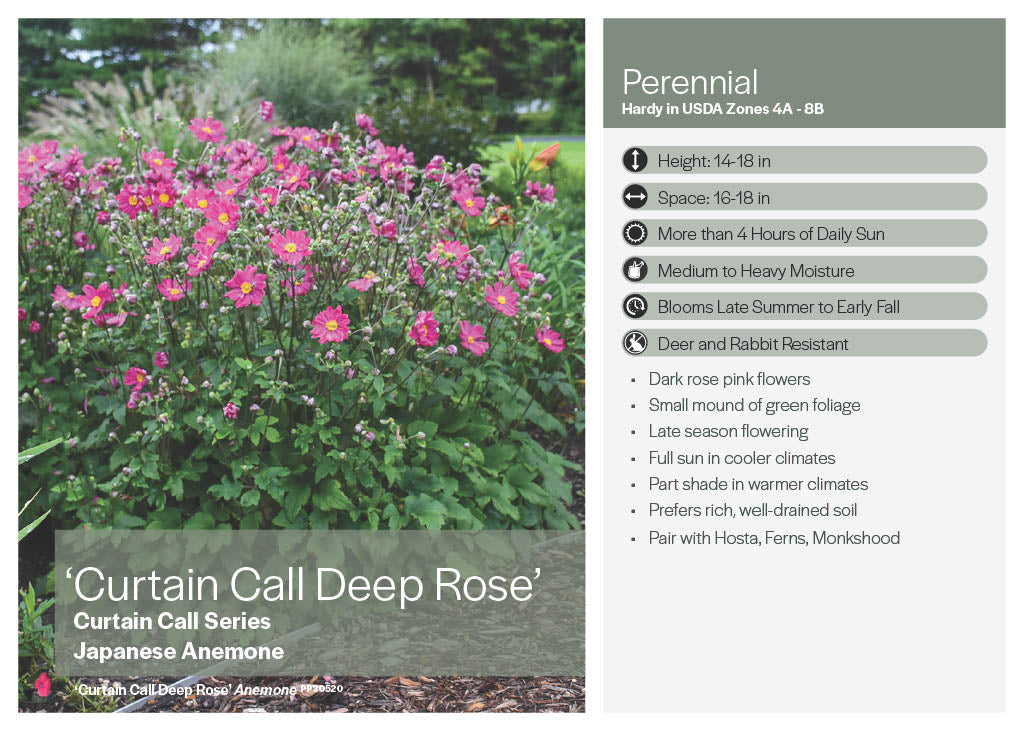 Curtain Call Deep Rose Anemone
Description

Care

Growth Habit

Toxicity

Satisfaction
A shorter stature Japanese Anemone that's perfect for extending the season in the garden. Beginning in late summer, this perennial produces dark rose pink flowers that are positioned right above a small mound of green foliage. Spreads slowly through rhizomes. Japanese anenomes are easy to grow when properly sited. In warmer zones, they need protection from the hot, midday sun; dappled shade is ideal. Plant them in rich, loose, well-drained soil. Dry or excessively wet soil and windy conditions are a sure downfall of this plant. 

Zones 4 - 8. 4+ hours of sun daily. The more sun the plant receives, the more prolific the blooms will be. Prefers afternoon shade/dappled sun during the hottest part of the day here in the south.  Like moist, well-drained soil. Keep well-watered but not overly wet. 
14' - 18' tall, 16' - 18' wide. Spreads via rhizomes. 
Toxic to humans and pets! Do not ingest.
While we work hard to maintain updated pictures of the plant items that we carry, please keep in mind, however, that these are images and that the plant product that you receive may not be exactly the same. If you are not happy with the product that you receive, please notify us immediately (within 24 hours) so that we can work with you to ensure satisfaction.