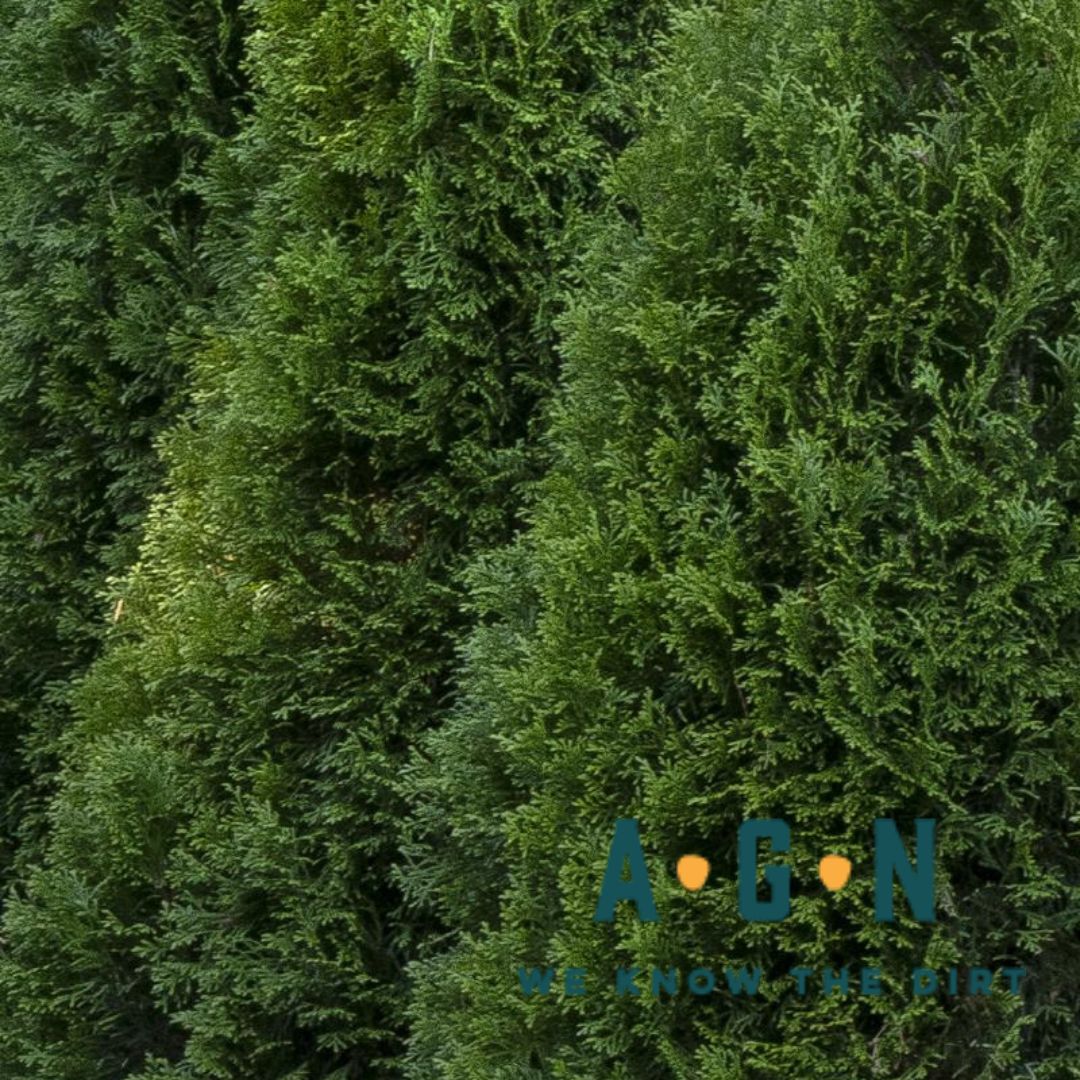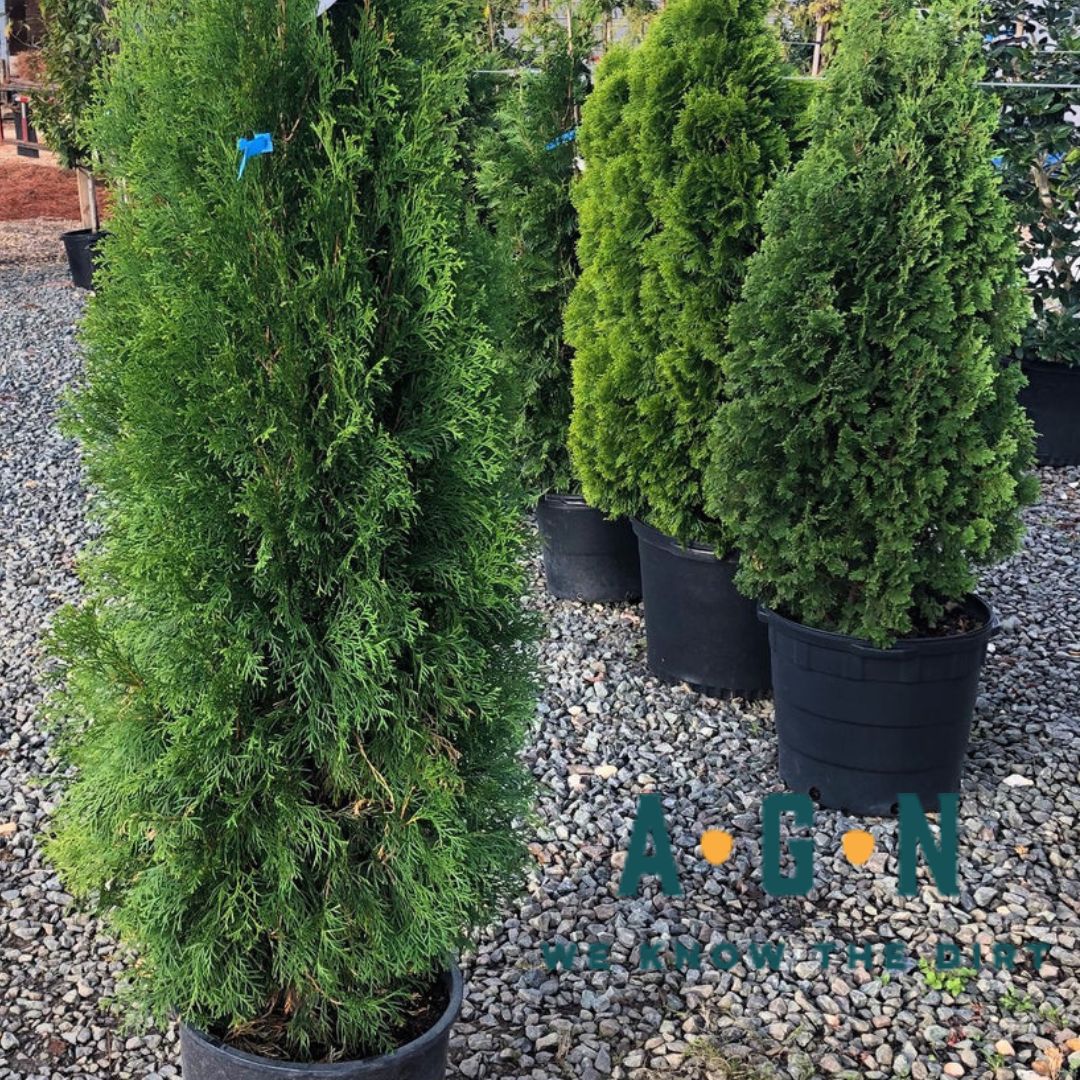 Emerald Green Arborvitae
Description

Growth Habit

Care

 Toxicity

Satisfaction
A narrow, pyramidal evergreen with dense, emerald green foliage that holds its color throughout winter. Thrives in the heat and humidity of the south, and tolerates dry spells when established. One of the most popular and effective shrubs for screening or tall hedge use. Moderate growing; reaches 15 ft. tall, 3 to 4 ft. wide.
 *Item not available for shipping. In-store pick up only.*
Emerald has a conical, pyramidal growing, moderate grower reaching 15 ft. tall, 3 to 4 ft. wide.

Emerald green prefers deep, fertile, loamy, well-drained soil with consistent moisture. Often times in our zone, we get quick/hard rain and our customers think that is enough to keep plants regularly watered. Unfortunately, this often leads to shrub deterioration or even death because most of that type of water is run-off and of minimal benefit to the plant. Consistent watering especially during the initial establishment of shrubs is extremely important. With that in mind, water deeply and regularly during the first growing season to establish an extensive root system. Fertilize with a good evergreen fertilizer in spring. Prune as needed to shape.
 Thujas, although not listed on the ASPCA's list of toxic plants – may cause some digestive upset (diarrhea or vomiting). Unfortunately, deer do like to snack on this plant type!
While we work hard to maintain updated pictures of the plant items that we carry, please keep in mind, however, that these are images and that the plant product that you receive may not be exactly the same. If you are not happy with the product that you receive, please notify us immediately (within 24 hours) so that we can work with you to ensure satisfaction.