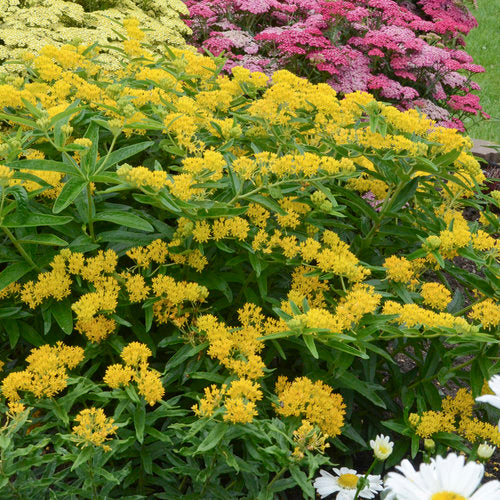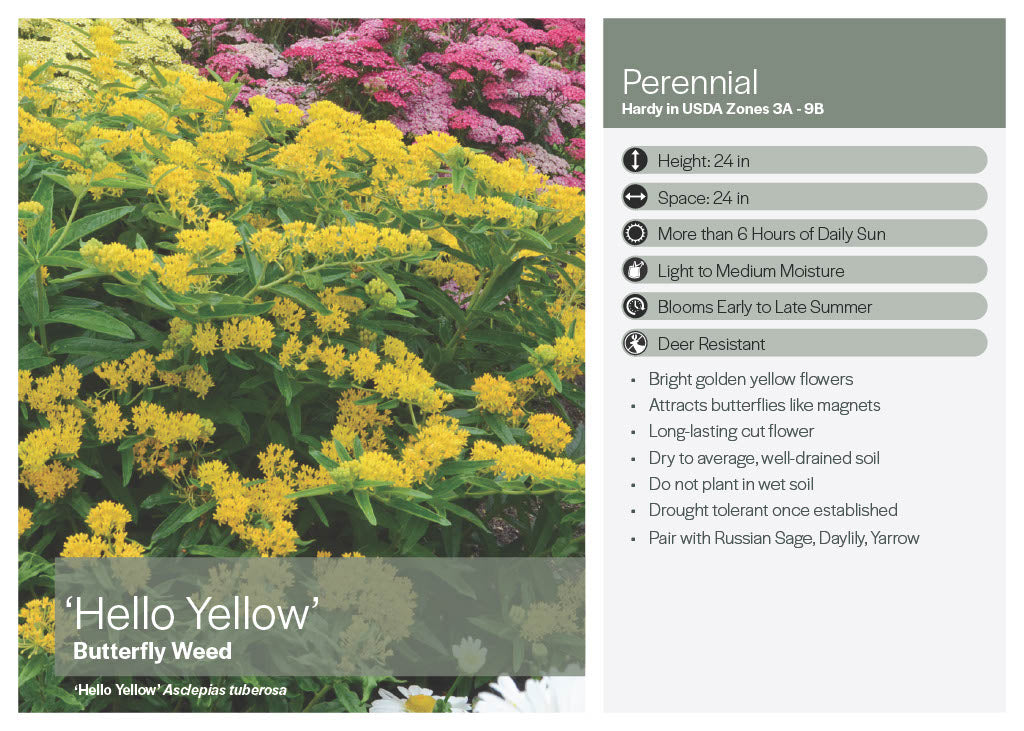 Hello Yellow Butterflyweed
Asclepias t Hello Yellow or Milweed and/or Butterflyweed (as we normally call it), is native to the USA and one of the best pollinators in our region.  This plant is a total magnet to bees, butterflies and hummingbirds!! The optimum amount of sun or shade each plant needs to thrive. At maturity, this plant gets about 2' tall and wide.

While we work hard to maintain updated pictures of the plant items that we carry, please keep in mind, however, that these are images and that the plant product that you receive may not be exactly the same. If you are not happy with the product that you receive, please notify us immediately (within 24 hours) so that we can work with you to ensure satisfaction.