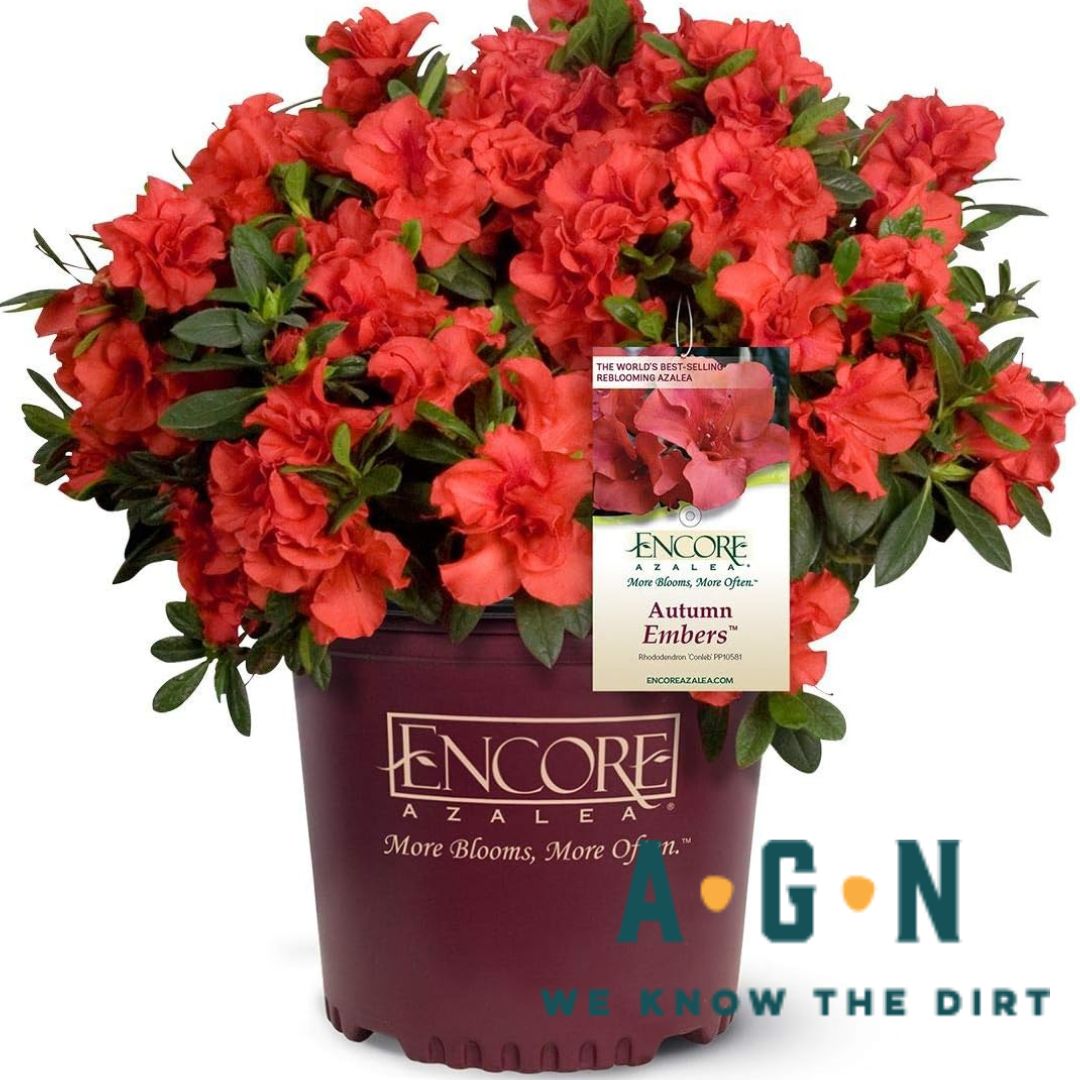 Autumn Embers Azalea
The Encore Azalea Autumn Embers Shrub produces beautiful orange-red flowers in the spring, summer and fall. The beautiful blooms contrast nicely against the dark lustrous green foliage of the decorative plant. The flower bush can enrich garden designs, combining well with other plants and landscapes.
Azalea flourishes in USDA zones 6-10
Mature size is 42 in. W x 36 in. H
Evergreen plant provides year round interest
Requires partial sun and low maintenance to grow
Plants are trimmed at times when shipped to promote plant health
Autumn Embers Shrub blooms in the spring, summer and fall
*Item not available for shipping. In-store pick up only.*
While we work hard to maintain updated pictures of the plant items that we carry, please keep in mind, however, that these are images and that the plant product that you receive may not be exactly the same. If you are not happy with the product that you receive, please notify us immediately (within 24 hours) so that we can work with you to ensure satisfaction.