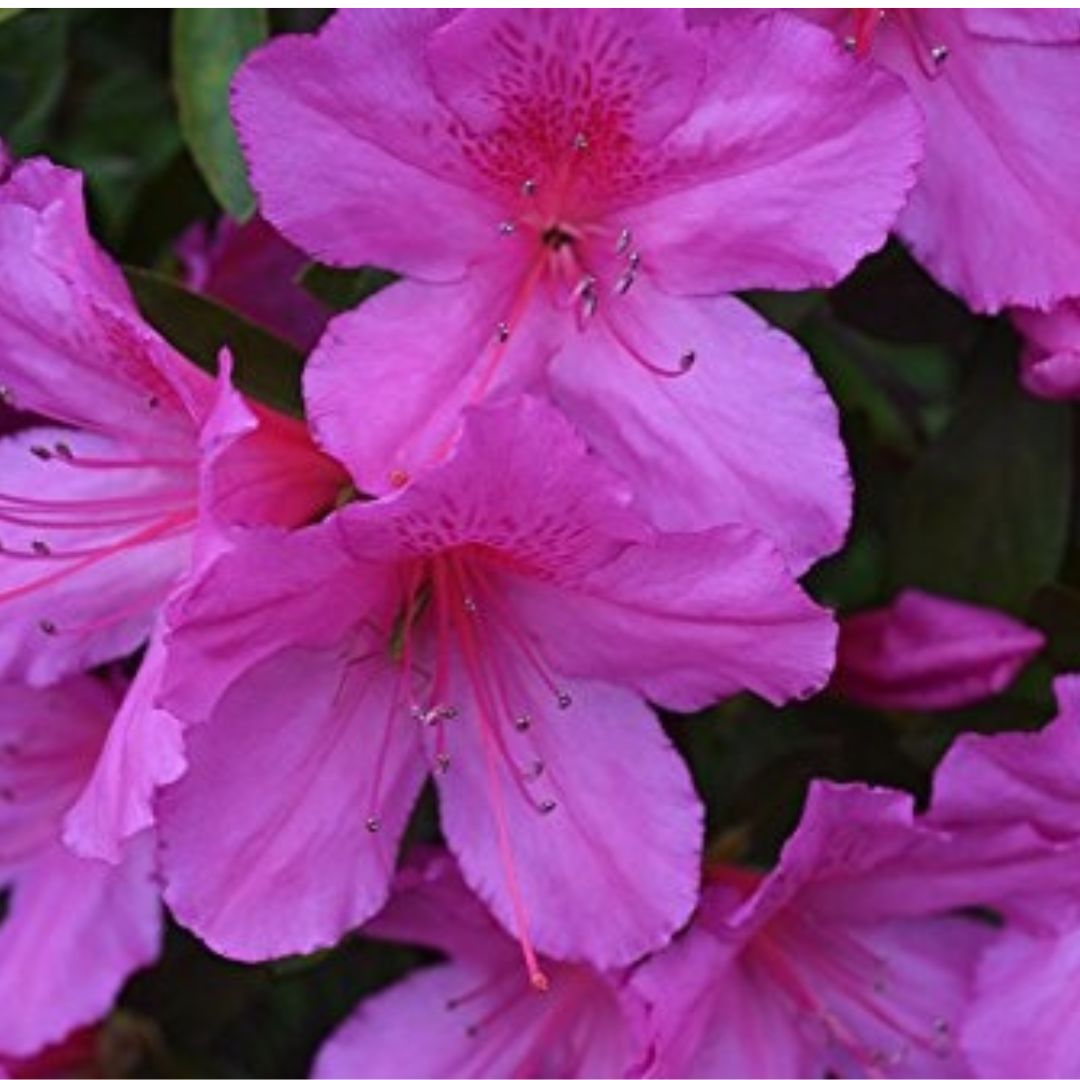 Formosa Azalea
It is tough to beat Formosa Azalea flowers for their colorful appearance, shape, or as a draw for hummingbirds. The pinkish-lavender flowers open in spring, revealing a darker center of color. The showy color display rises above deep green and delicate leaves.
Formosa azaleas grow to a height of 6–8' and a spread of 4–6' at maturity. This shrub grows at a slow rate, with height increases of less than 12" per year. It's important to fertilize Azaleas each spring with a good evergreen fertilizer (if evergreen variety). We recommend using Fertilome Azalea/Evergreen Systemic Fertilizer immediately following flowering season. Full sun and partial shade are best for this shrub, meaning it prefers a minimum of 4 hours of direct, unfiltered sunlight each day. Formosa azaleas prefer acidic, moist, well-drained soil but tolerates periodic dry soil once established.

 *Item not available for shipping. In-store pick up only.
While we work hard to maintain updated pictures of the plant items that we carry, please keep in mind, however, that these are images and that the plant product that you receive may not be exactly the same. If you are not happy with the product that you receive, please notify us immediately (within 24 hours) so that we can work with you to ensure satisfaction.