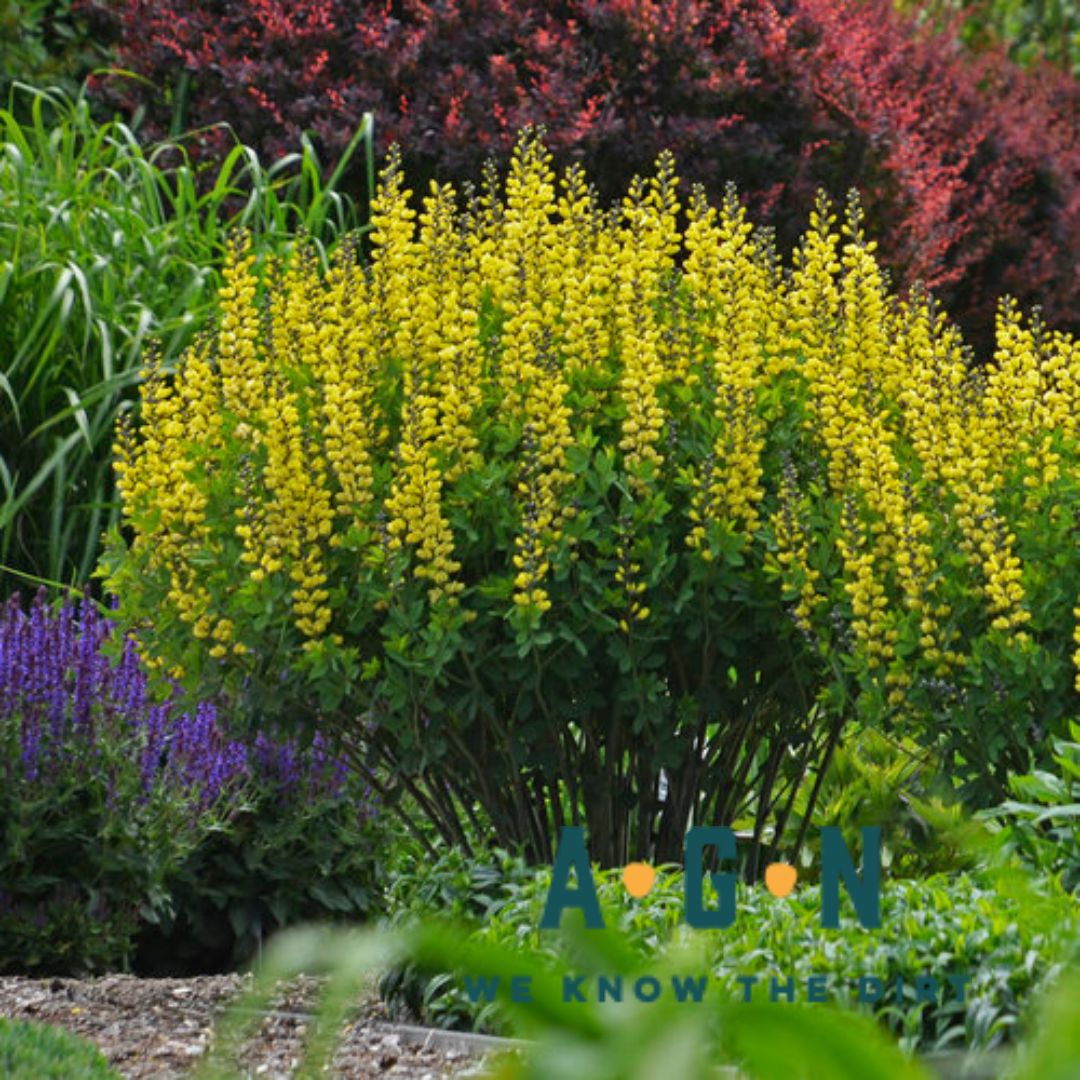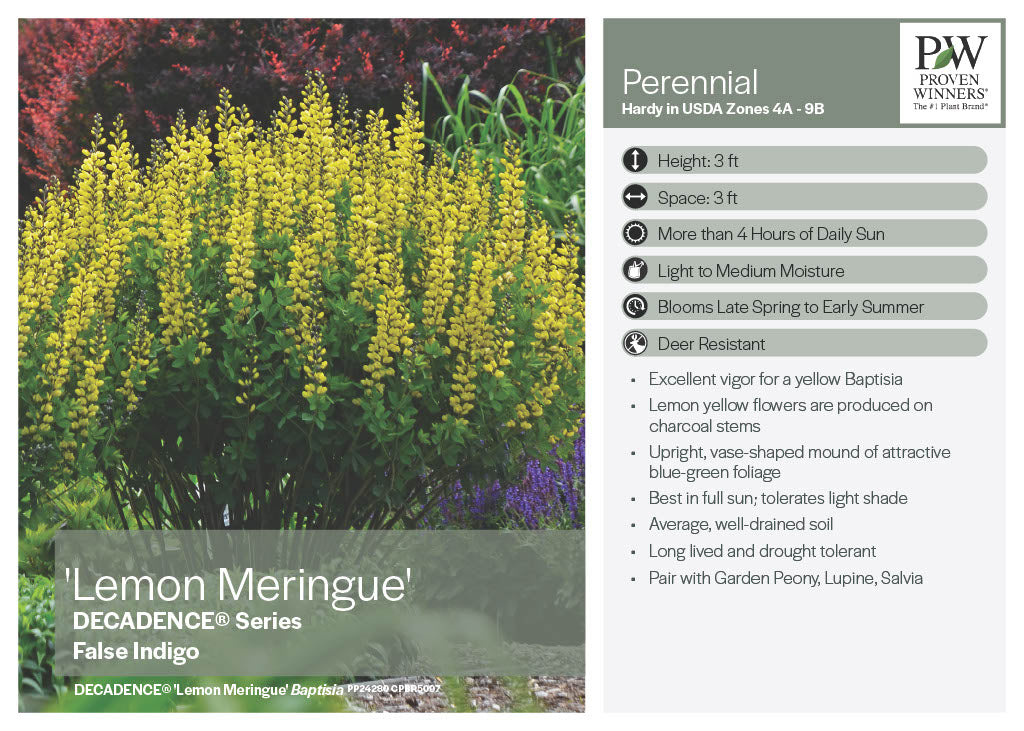 Lemon Meringue Baptisia
For gardeners looking for low maintenance or native perennials, Baptisia is a great choice for you. From the Decadence® Series, which offers luscious, ultra-colorful flower spikes that adorn the compact, well-branched foliage. Lemon Meringue has a blue/green foliage on silver stems is topped by soft yellow lupine-like flowers from late spring into summer. At maturity, this plant reaches both 3' wide and tall. If you're into Baptisa, check out our Pink Lemonade variety.

While we work hard to maintain updated pictures of the plant items that we carry, please keep in mind, however, that these are images and that the plant product that you receive may not be exactly the same. If you are not happy with the product that you receive, please notify us immediately (within 24 hours) so that we can work with you to ensure satisfaction.