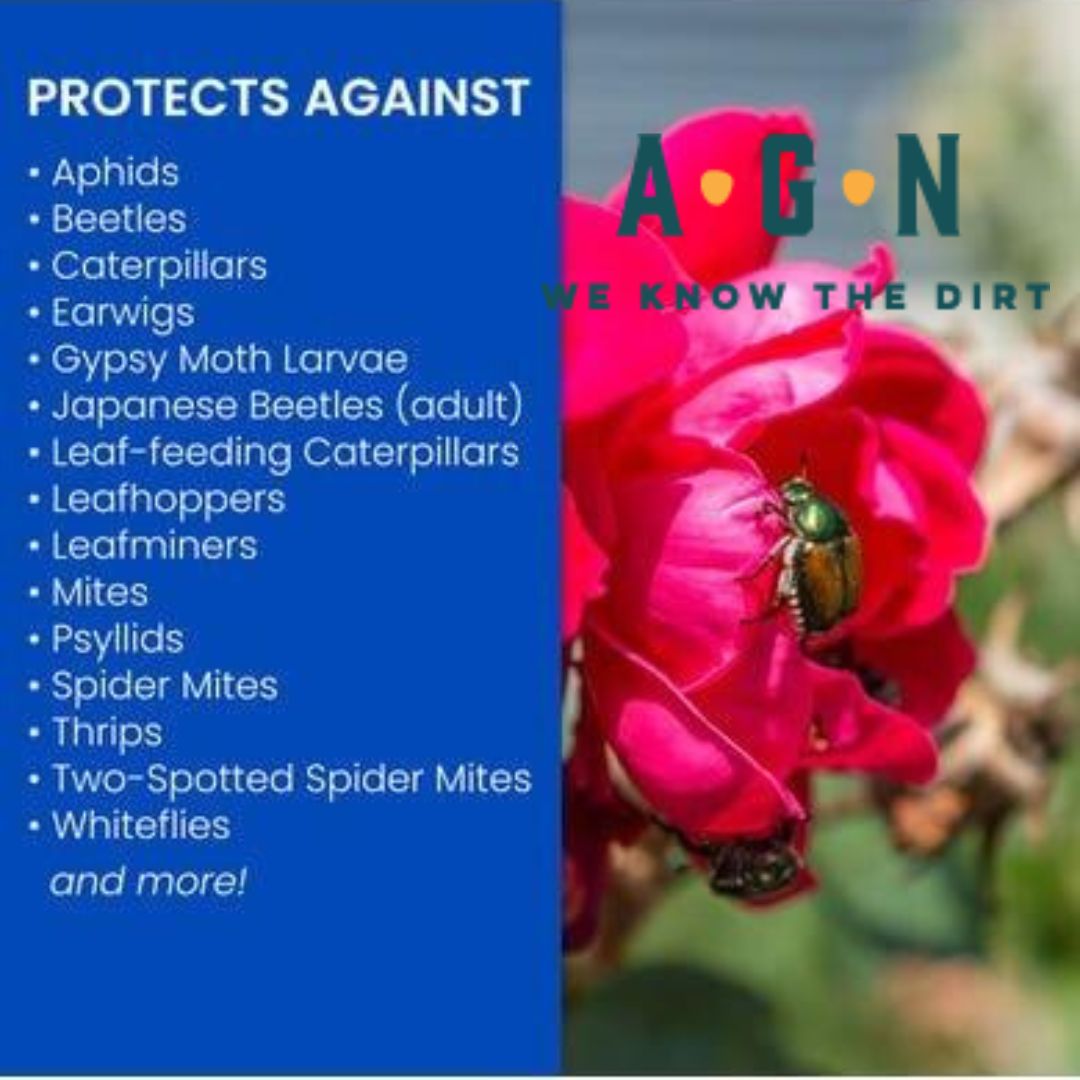 Bayer 3 N 1 Insect, Disease & Mite Control
Bayer 3-in-1 Insect, Disease & Mite Control controls three types of problems with one spray for use on roses, flowers, shrubs and trees. Just a few pests that it takes care of are  Aphids, Spider Mites, Japanese Beetles, Caterpillars, Black Spot, Powdery Mildew, and so much more. 
Active Ingredient is Imidacloprid which is a patented neonicotinoid manufactured by the Bayer Cropscience company. Neonicotinoids refer to the class neuro-active insecticides that are modeled after nicotine. Nicotine is naturally found in many plants, including tobacco, and is toxic to insects. Imidacloprid is not very toxic to birds and slightly toxic to fish, although this varies by species. Imidacloprid is very toxic to honeybees and other beneficial insects so perhaps be careful when you use this to keep away from the flowering portion of the plant. Poisoning by imidacloprid has not been reported in dogs and cats.