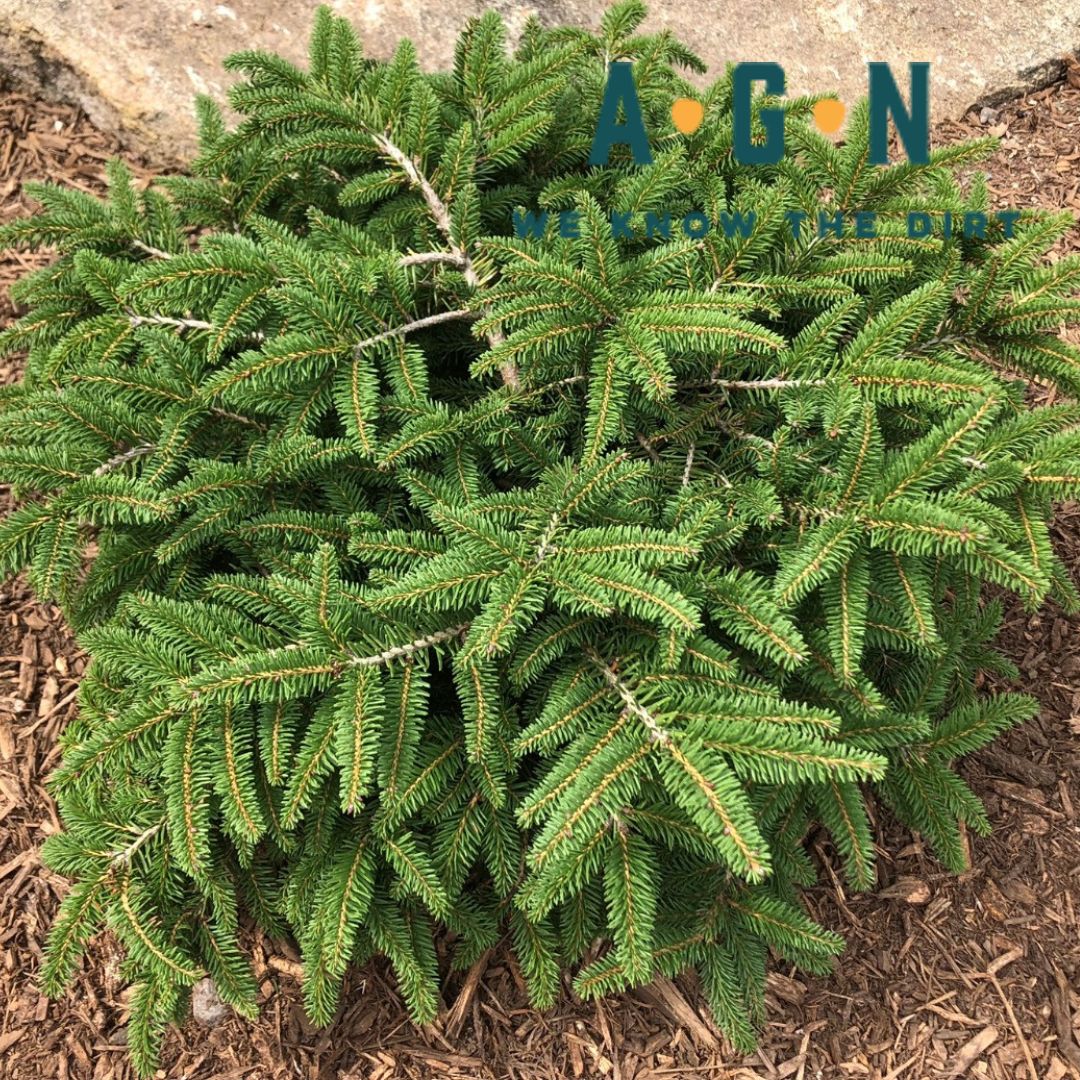 Birds Nest Spruce
Description

Care

Toxicity

Satisfaction
The bird's nest spruce is a small evergreen shrub that is also known as the Norway spruce. The bird's nest spruce has a dense, rounded, spreading growth habit with mostly horizontal branches. It forms a slight dip in the center of its flat top, giving it the appearance of a bird nest. At maturity, this plant reaches 3–4 ft. tall, 6–8 ft. wide.

Because this is a 3 gallon size liner, product is for in store pick-up only - no shipping of this product.
It can adapt to several different soil types as long as it is planted in a site that has good drainage. Plus, it typically doesn't have any major problems with pests or diseases. Watering during dry times will be your primary care task for the bird's nest spruce. Best planted in full sun. These shrubs can grow in a wide range of soil types, including loamy, sandy, rocky, and even clay soil provided that they have sharp drainage. Wet soil can cause root rot and other diseases that ultimately will kill the plant. Moreover, the shrubs prefer soil with a slightly acidic soil pH but can grow in a neutral soil pH as well.  The bird's nest spruce likes lightly moist but not soggy soil

It tends to be resistant to deer, rabbits, and other wildlife that often munch on many other garden plants. 
While we work hard to maintain updated pictures of the plant items that we carry, please keep in mind, however, that these are images and that the plant product that you receive may not be exactly the same. If you are not happy with the product that you receive, please notify us immediately (within 24 hours) so that we can work with you to ensure satisfaction.