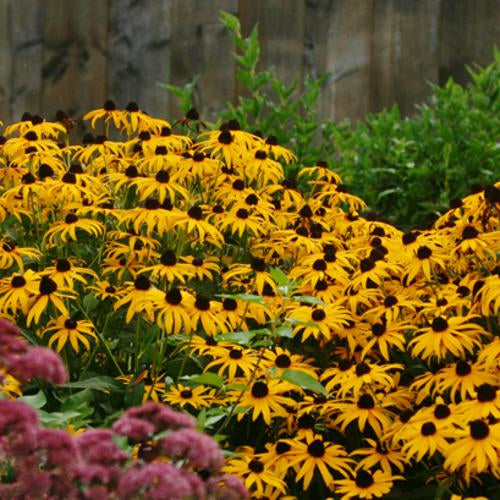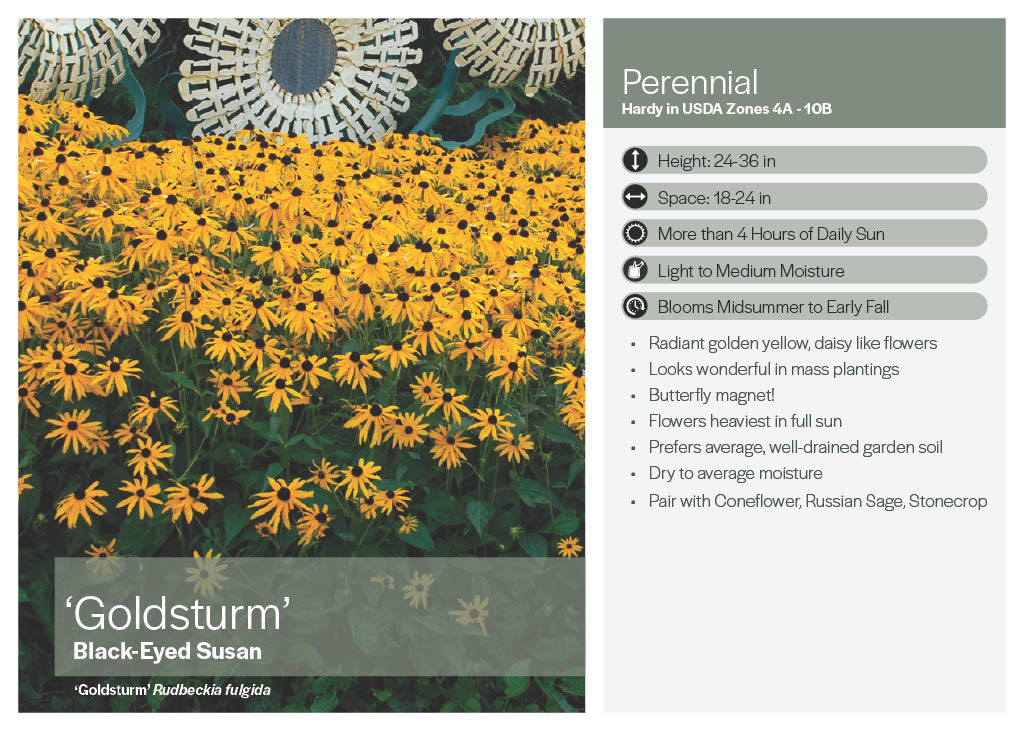 Goldstrum Black Eyed Susan
Black Eyed Susan's (by the way, the flower's eye, or center, is not really black; it's dark brown) are in the Rudbeckia family and are seen here in Tennessee since they are  indigenous to many sections of the United States. Susan starts to bloom in mid-to-late summer with an eye-catching display of golden flowers and butterflies love her! As most Rudbeckia's, Susan is reliable and tough; grows easily in drought, heat and clay soils.  Quickly reaches 24 to 26 in. tall, 18 to 24 in. wide. Susan's foliage is covered in course hair so deer and rabbits stay far away from it.

While we work hard to maintain updated pictures of the plant items that we carry, please keep in mind, however, that these are images and that the plant product that you receive may not be exactly the same. If you are not happy with the product that you receive, please notify us immediately (within 24 hours) so that we can work with you to ensure satisfaction.