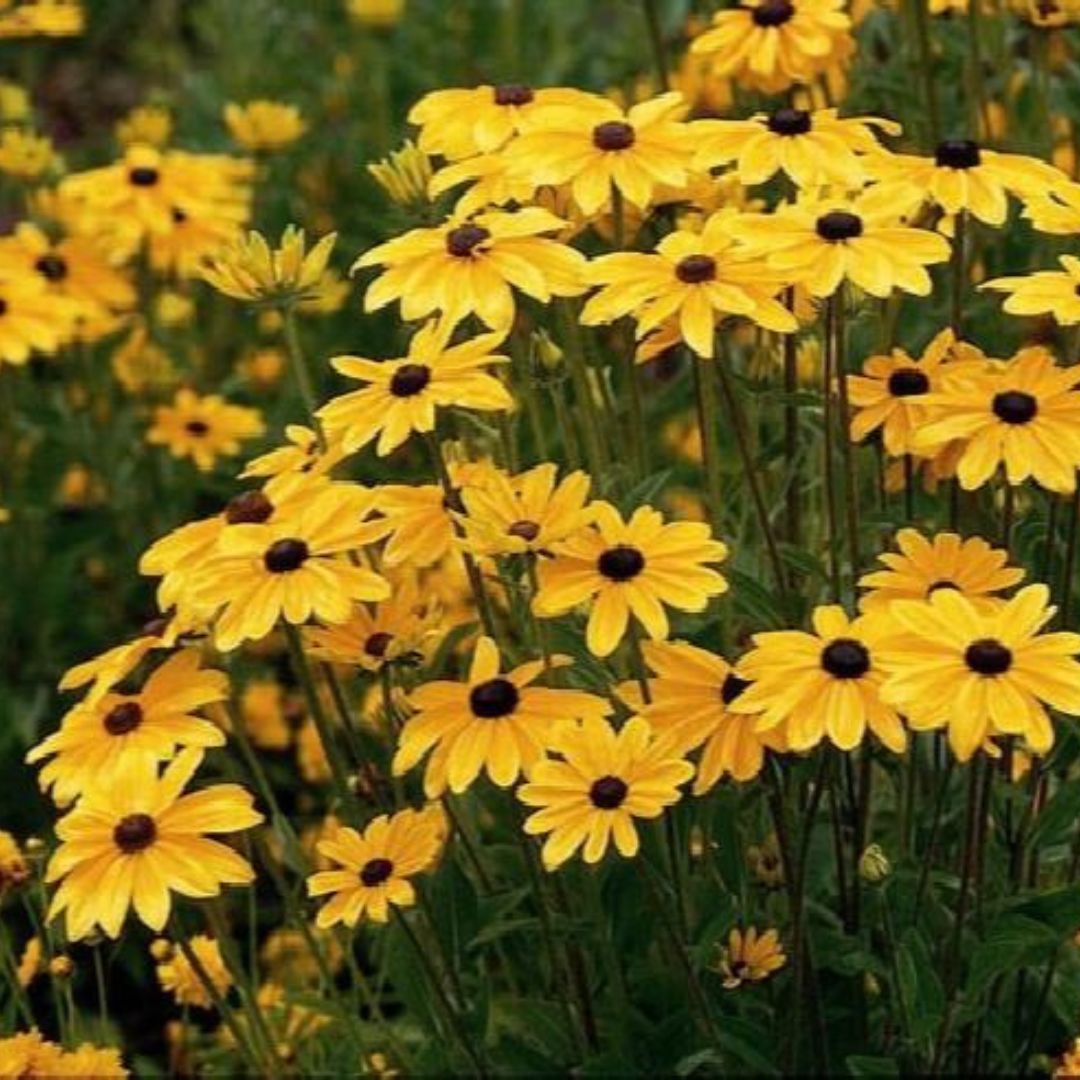 Indian Summer Black Eyed Susan
Large, golden yellow, daisy-like flowers with black centers appear in profusion throughout the warm season. A great choice for adding bright, cheerful color to wildflower meadows or sunny, informal borders. An herbaceous perennial.
While we work hard to maintain updated pictures of the plant items that we carry, please keep in mind, however, that these are images and that the plant product that you receive may not be exactly the same. If you are not happy with the product that you receive, please notify us immediately (within 24 hours) so that we can work with you to ensure satisfaction.